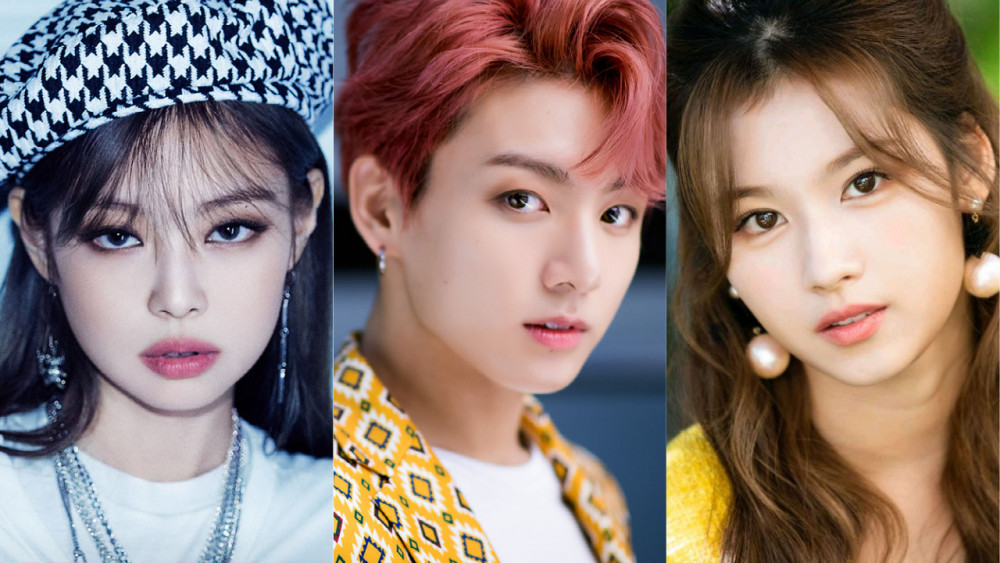 K-Pop has built a fanbase spanning across the seven seas to places unimaginable ever before. With such a huge part of the popularity based internationally, it is common for fans who don't know Korean to mishear Korean lyrics, especially when they sound like they're in English. While some are utterly ridiculous, making one think how someone could ever hear something like that in lyrics that are actually completely different, others make the song that much better when misheard. Here are 6 times misheard lyrics were better than the original!
BTS – 'Idol'
The bop that made BTS into a global force to be reckoned with was also a song meant to express how BTS as a whole and the members individually, embraced their own beautiful selves to the fullest. However, in one particular part, where Jungkook sings, "I love myself, I love my fans, Love my dance and my what," fans very keenly pointed out that it actually sounded like he was saying, "I love myself, I love my fans and my kids and my wife." If that doesn't make the song better, we don't know what could.
'Alligator' by MONSTA X is a classic example of MONSTA X's authentic and distinct sound, which is truly inimitable and incomparable. However, for some international fans, a specific part of it had an unbelievable meaning. Right when Shownu says, "헤어날 수 없이 벌써 빠져버린 느낌" ( "Heeonal su eopshi beolsseo ppajyeobeorin neukkim"), to some fans, it sounded like he was saying, "How am I supposed to press a button when I'm naked."
It is a well-known fact among CARATs and non-fans alike that SEVENTEEN has some of the best synchronization and performances in the K-Pop industry. 'Highlight,' in particular, has a fanbase of its own. However, when Seungkwan says, "I'm like a bird," and The8 follows up with "naragalge," which means "I'll fly," it sounds exactly like they're saying, "I'm a bird, not a turkey!"
This isn't as much of a case of misheard lyrics as it is a deliberate alteration of the same. Eric Nam spoke for fans all over the world when he said that even though Jennie says "Bichi naneun solo," which means, "I shine bright solo," what fans hear is actually, "Bi*ch I'm solo!". Either way, it's empowerment nonetheless.
BTS – 'On'
Having one of the biggest fandoms in the K-Pop industry automatically implies that every single move that the group makes, every song, every single lyric will be under scrutiny. Therefore, it is not surprising that there are so many misheard lyrics in BTS songs as international fans keep sharing their universal experience of hearing the same thing. In 'On,' Jungkook says, "나의 고통이 있는 곳에 내가 숨 쉬게 하소서" (Naui gotongi issneun gose, Naega sum swige hasoseo) which means, "Let me take a breath where my pain lies," fans were convinced that he said, "Michael told me in the closet, I got some chicken, I'm so sad." Now, while it is debatable whether it makes the song better, but it definitely leaves an impression.
TWICE – 'Heart Shaker'
It's a tradition to keep the best for the last, and just by the title, ONCEs know exactly which misheard lyrics are going to be mentioned. Nayeon sings with all her heart, "이상하게 생각해도 어쩔 수 없어 반했으니까" (Isanghage saenggakhaedo eojjeol su eopseo banhaesseunikka) meaning "this may seem weird, but I can't help that I fell for you" but the first part of the line, "Isanghage" has been misheard as "Is Sana gay?" for years now. It's a running inside joke within the fandom and also reminds us that such a question is alright only when TWICE asks it, since it is none of anyone else's business whatsoever.