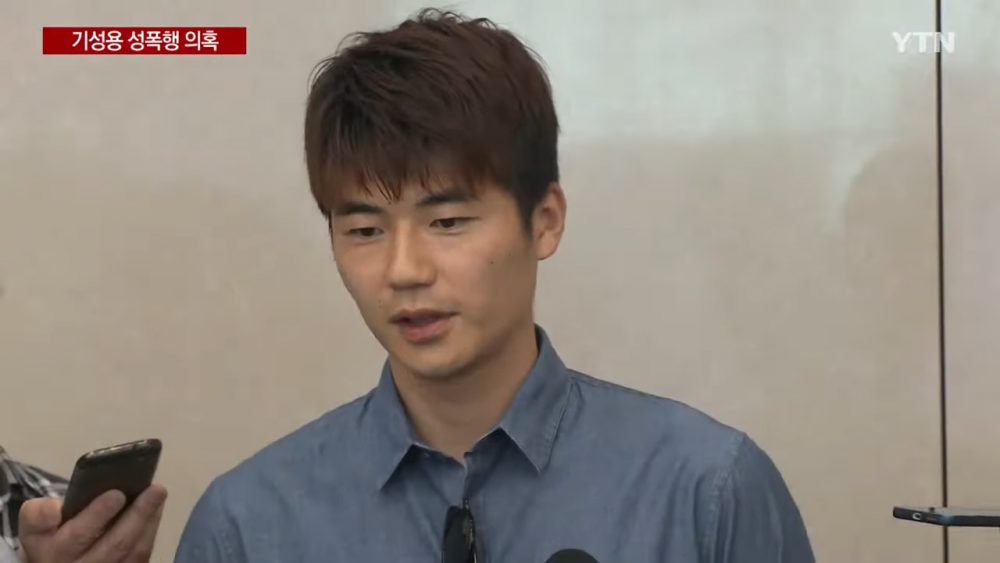 It has been revealed that Ki Sung Yong, a former soccer player of the Korean national team, had allegedly sexually assaulted his junior in the soccer team when he was an elementary school student.


Former soccer players, identified as C and D, revealed through a law firm that they were sexually assaulted by their seniors, Ki Sung Yong, and a soccer player identified as B. Soccer players C and D claimed that they were sexually assaulted back in 2000 when they were in a soccer team at an elementary school in Jeollanam-do.

Previously, there was much commotion in the sports industry when soccer players C and D revealed this incident through the news. When the news was initially reported, the alleged perpetrators were only identified as A and B, who were professional soccer players.
However, it was recently revealed that soccer player A is Ki Sung Yong and soccer player B is also a professional player. The legal representative stated that the victims want a sincere apology from the perpetrators as the statute of limitations has passed and it is difficult to hold them accountable.

Nonetheless, Ki Sung Yong is denying all allegations as his team, FC Seoul, stated, "We are checking the facts because the soccer player is denying all allegations stating that they are groundless rumors." Ki Sung Yong's management agency also officially announced that the allegations are false for no such thing had occurred.