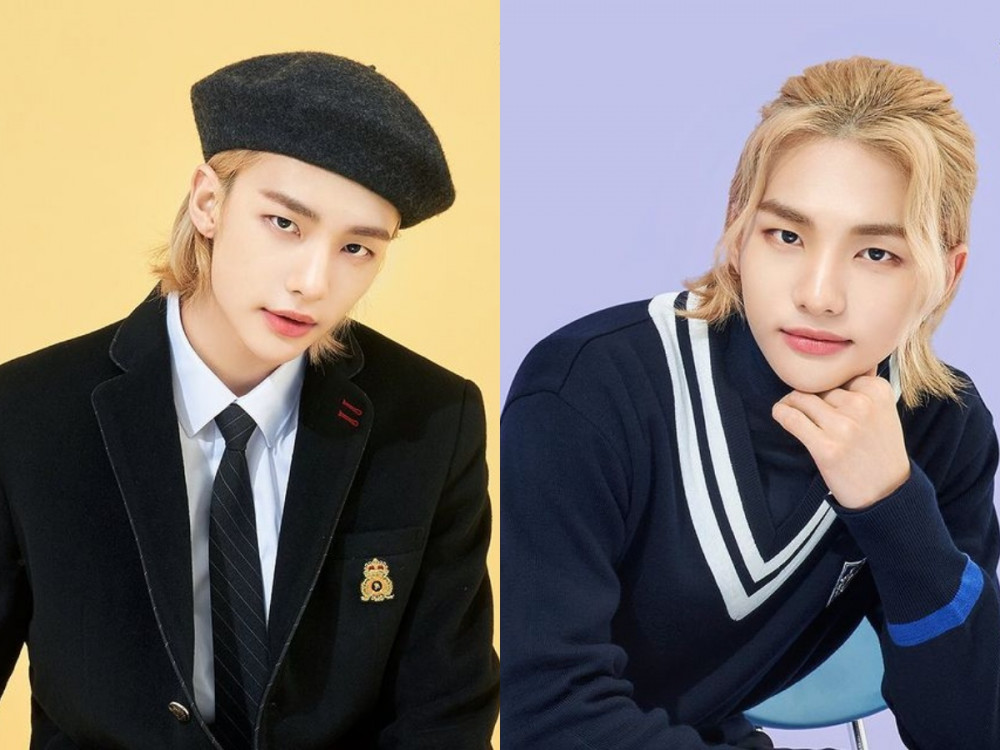 Korean school uniform brand Ivy Club is under fire for allegedly showing support for Stray Kids' Hyunjin.

As previously reported, Hyunjin was accused of being a bully during his school days, and he apologized in a handwritten letter and later personally met with his former classmates. Since then, netizens have been paying more attention to the companies who have been working with the group.
Ivy Club, one of the biggest school uniform brands in Korea and who has been working with Stray Kids, is receiving backlash from netizens regarding its recent activity on Instagram. The company liked the post Hyunjin made earlier, and many took it as the school uniform brand showing support for a former school bully. Others came in defense of the company but the majority is unhappy with the company's PR management.
Some of the comments are: "I can't believe a company targeting students is supporting a school bully smh"
"Can't you read the room Ivy Club? omfg"
"I guess they don't want to sell their uniforms lol"
"Does he know what he liked?"
"This is why all the criminals are returning to the industry"
"Chill, it's just a like on Instagram. Why are so many people mad over liking an apology post?"
"Out of all other companies, the one selling school uniforms is supporting a former school bully lol"
"What's a big deal about liking a post?"
"Boycott Ivy Club"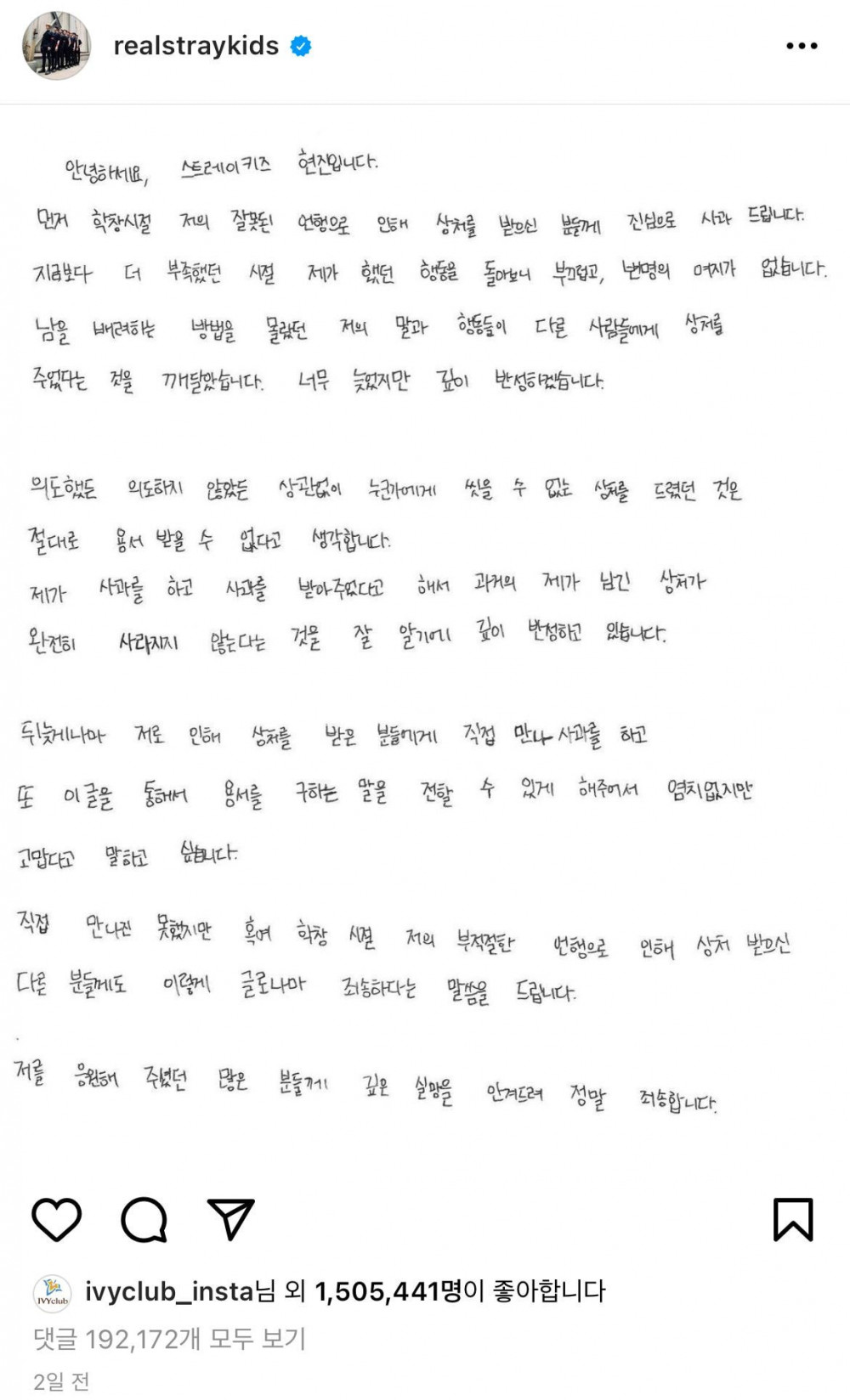 What do you think?