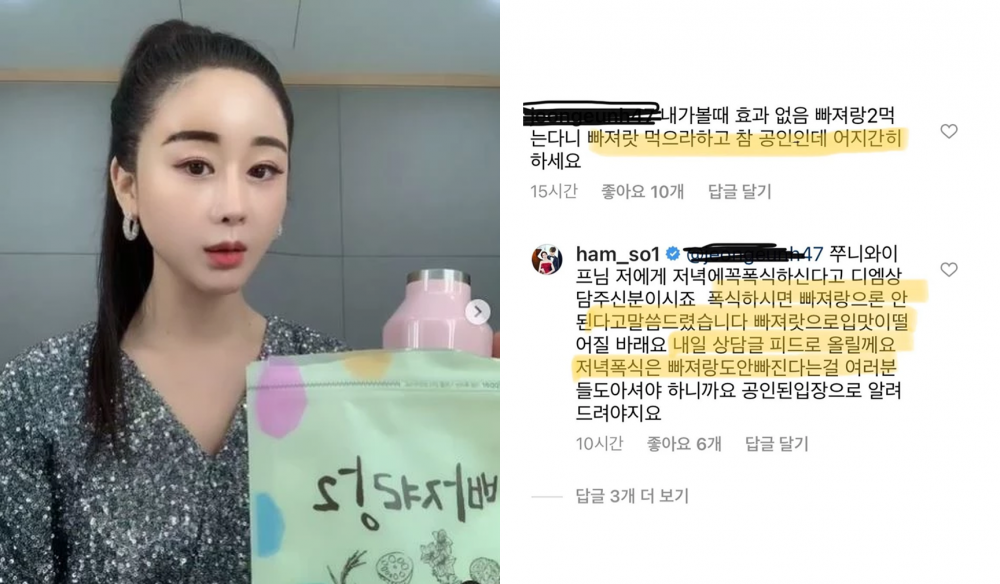 TV personality Ham So Won recently expressed her anger and shared the conversation she had with a netizen on her social media.
On February 8th, Ham So Won revealed a malicious comment that criticized her dietary supplement. In the comment, Ham So Won is seen curtly responding back to the netizen.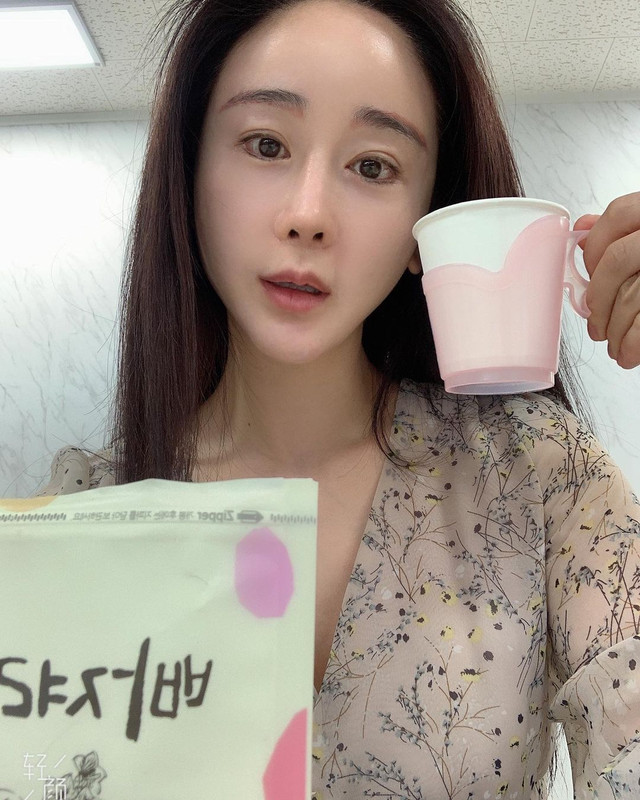 One netizen with the user name Joonie's Wife left a rude comment saying, "I ate both of her products, and they are ineffective. You're a public figure, so be careful and considerate in what you do."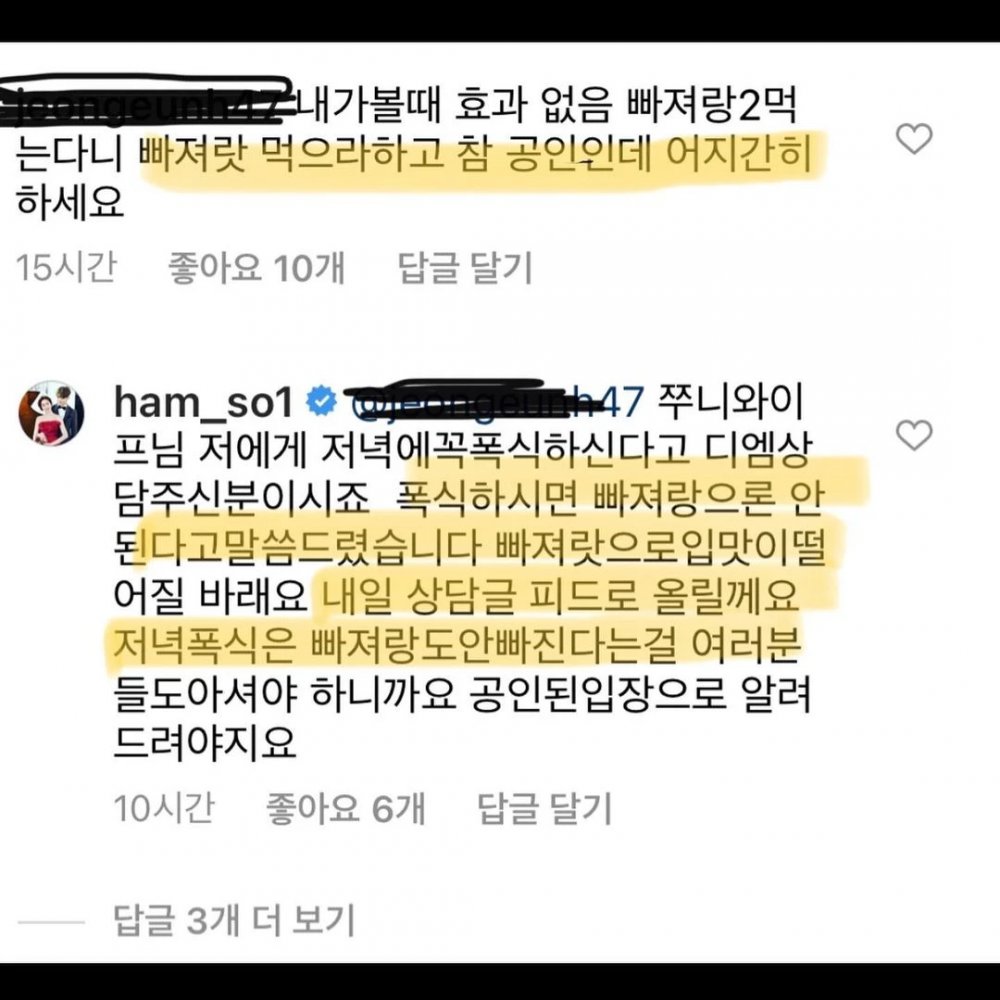 Ham So Won quickly responded to the comment saying, "Joonie's Wife, you are the one who left me a direct message saying you overeat at night. Right? I have told you that my product will not be effective if you overeat at night. I hope that you are able to curb your appetite with my product. I will post the consultation messages that we shared since everyone needs to understand my product will not work if they overeat late at night. I should let everyone know since I am a public figure after all."

Then Ham So Won revealed the content of the direct messages that she shared with the netizen.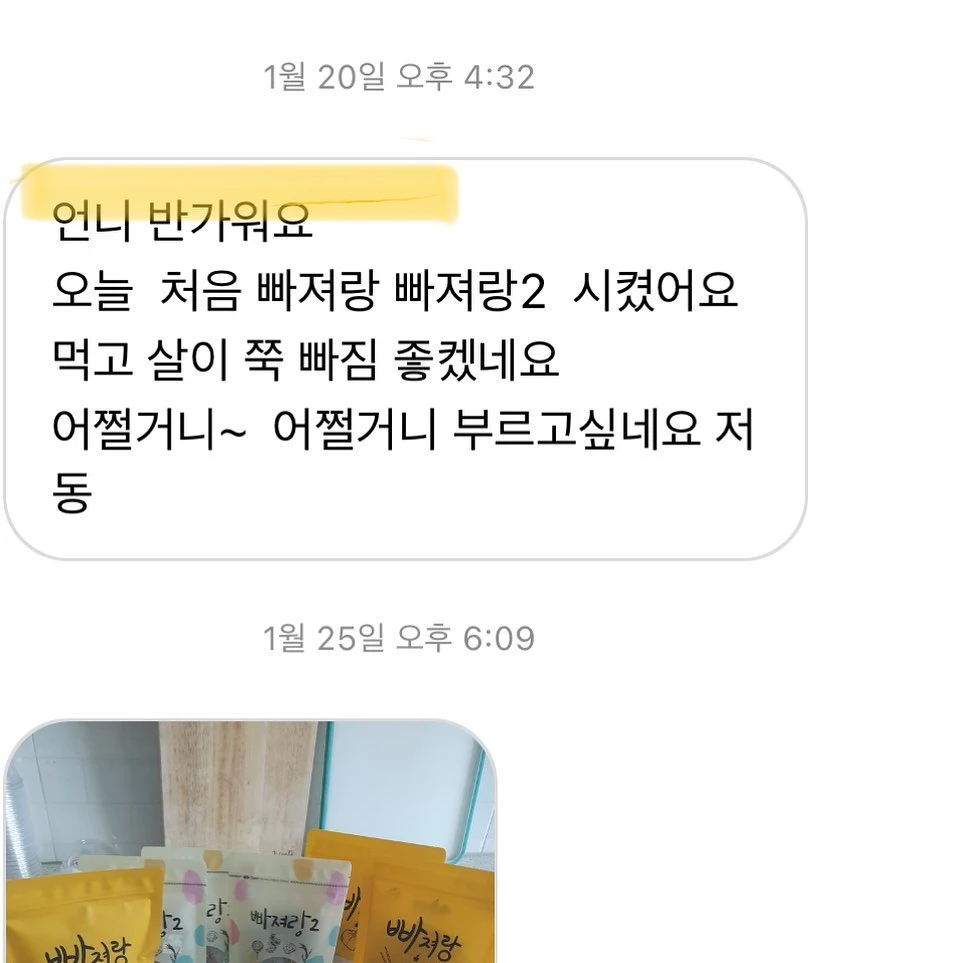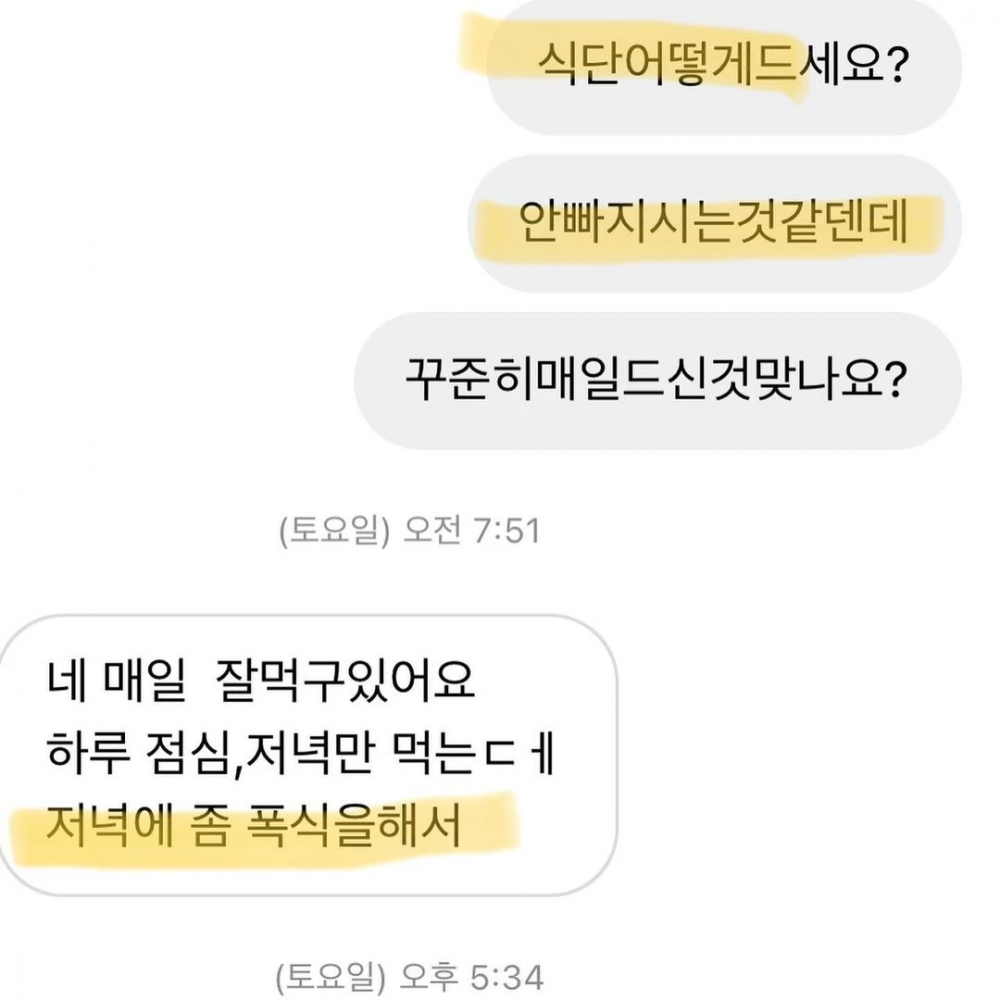 The netizen messaged Ham So Won by saying, "Unnie, nice to mee you. I ordered both of your products. I hope I can lose weight a lot by using them."

She continued to have a conversation with Ham So Won in which Ham So Won kindly asked what her diet consists of and asked whether she eats the product every day. The netizen responded that she does eat Ham So Won's diet product daily but also overeats late at night.

Ham So Won shared the content of their conversation and advised other consumers that they must exercise and don't ever eat. She stated, "Everyone, if you overeat and do not exercise, then the product will not work!"

After seeing Ham So Won's response, many netizens praised the TV personality for her curt response.