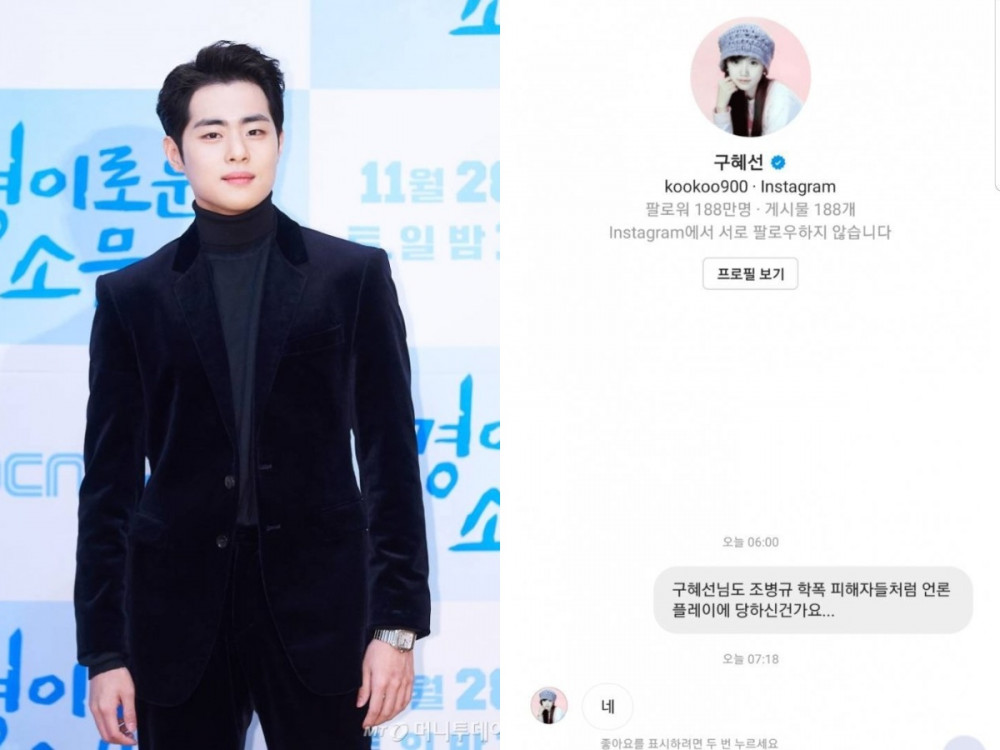 Goo Hye Sun's reply to a DM asking about Jo Byung Kyu's agency sparked debate online.

On February 24th, a post theorizing a conspiracy made its way around the Internet. The post introduces a screenshot of a conversation with Goo Hye Sun. In the screenshot below, a netizen is seen asking a question to the actress via Instagram DM's.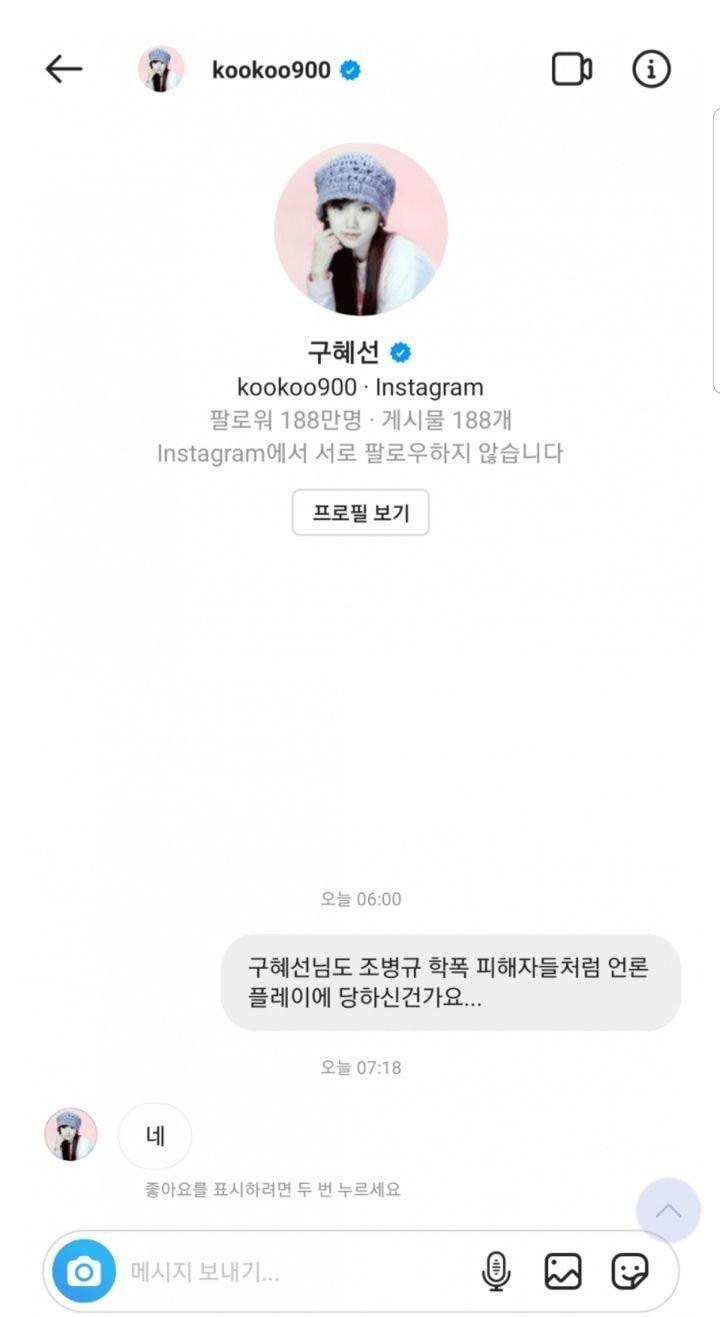 "Goo Hye Sun, were you also a victim of media manipulation just like Jo Byung Kyu's school bullying victims..." and Goo Hye Sun replied with a simple "Yes".

The post continued, "Jo Byung Kyu and Ahn Jae Hyun are under the same agency, HB Entertainment. A fan asked Goo Hye Sun after seeing Jo Byung Kyu's agency manipulating the media. Back then Ahn Jae Hyun made Goo Hye Sun look bad through Dispatch so Goo Hye Sun was unfairly criticized."
After the post was relayed to the other online communities, netizens shared their thoughts in the comments. Some of the comments include:
"I believe Goo Hye Sun. It's obvious the agency is a wack."
"What does this have to do with Jo Byung Kyu's allegations?"
"I've seen this post over and over the last couple of hours. I smell something fishy..."
"Please let go of Ahn Jae Hyun smh"
"I bet this will also get deleted soon. Or are you deleting it when people aren't responding as you wanted?"
What do you think?