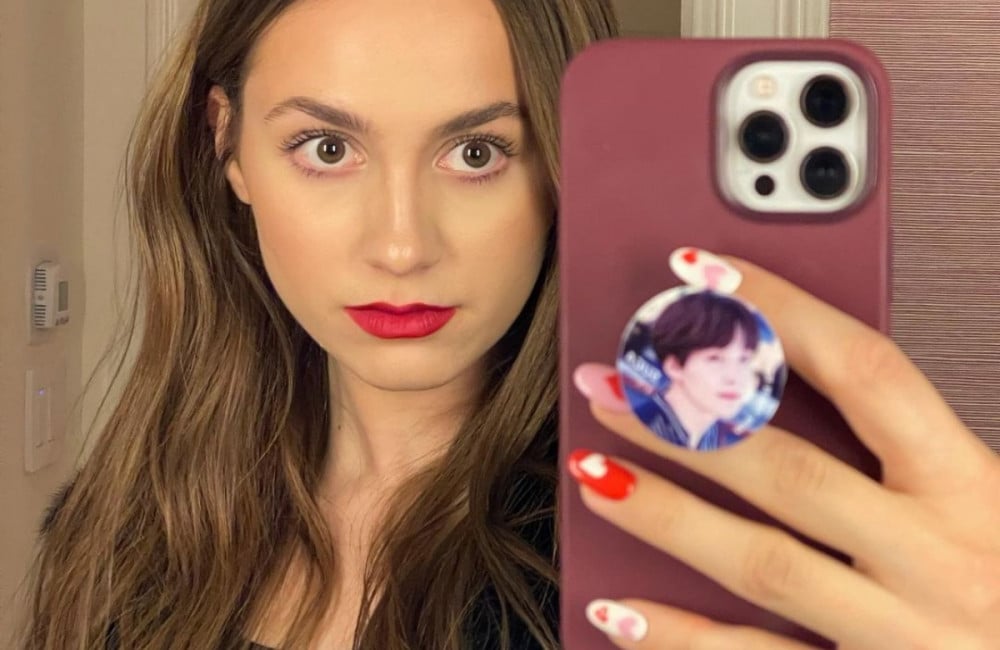 Another Hollywood celebrity has 'come out' as a BTS fan!
On February 13 EST, Maude Apatow took to her personal Instagram account to pose for a mirror selfie featuring a smartphone with a pop socket featuring the face of none other than BTS member Suga. The actress continued the BTS theme of the post by captioning the image with "Girl with luv" — a reference to both the BTS single "Boy With Luv" and her adorable Valentine's Day-themed manicure.
Meanwhile, Maude Apatow is among the stars of the HBO drama series 'Euphoria.' Previously, 'Euphoria' used the Jungkook solo single of the same name as background music in an episode.
Check out Maude's Instagram post below!