On Feburary 3rd The Simon Wiesenthal Center Released a tweet about Gfriend's Sowon that Read " Shame on Big Hit Entertainment as another of its kpop groups embrace Nazi symbols. SWC efforts to educate company useless then apology useless now. Knowingly denigrate 6 Million Jews murdered in WWII Nazi Holocaust; boosts today's racist neo-Nazis." Sharing the CNN article that was posted.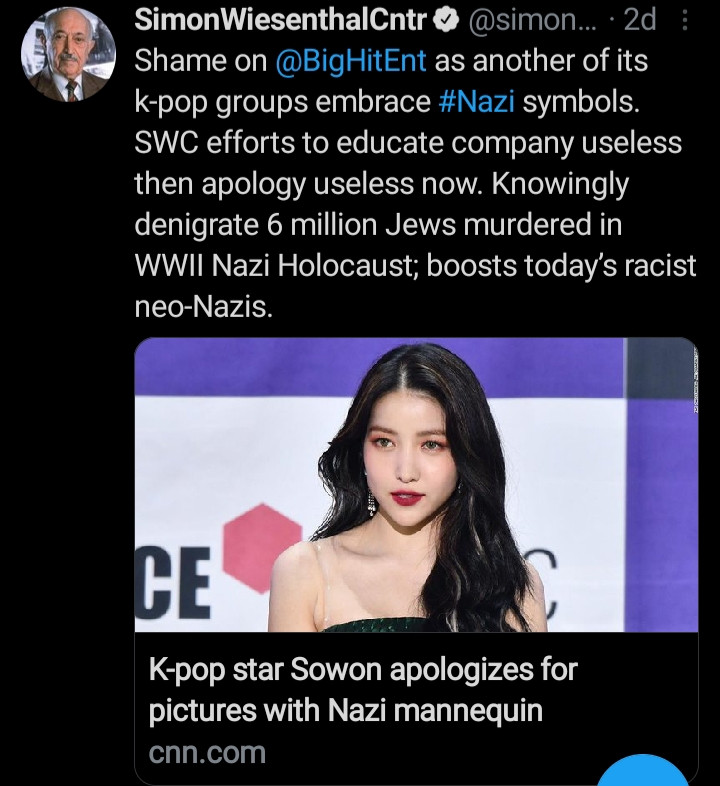 As we all know, Big Hit owns Source Music and Source Music operates as a subsidiary company as stated by Big Hit themselves. "A contract for the acquisition of Source Music's shares has recently been finalized and the company will join Big Hit as a subsidiary," Big Hit said in a statement.

Armys and Buddies flocked to the twitter page of The Simon Wiesenthal Center (SWC) to try and report the account going as far as to wish death on a Holocaust survivor that has been dead for 12 Years. The Simon Wiesenthal Center (SWC) is a Jewish, pro-Israel, human rights organization established in 1977 by Rabbi Marvin Hier. The Center is known for Holocaust research and remembrance, hunting Nazi war criminals, combating anti-Semitism, tolerance education, defending Israel, and its Museum of Tolerance.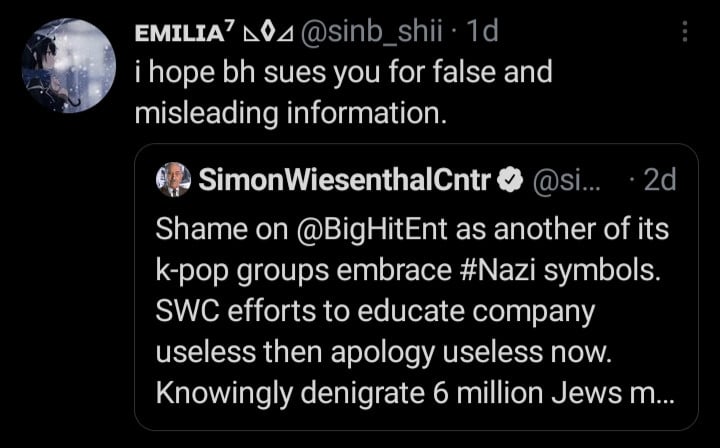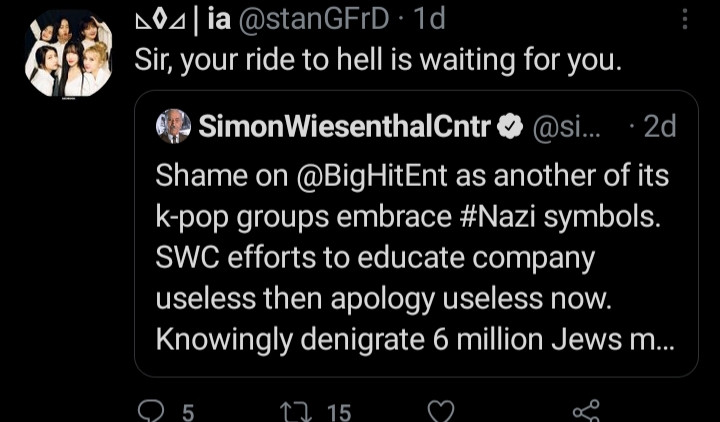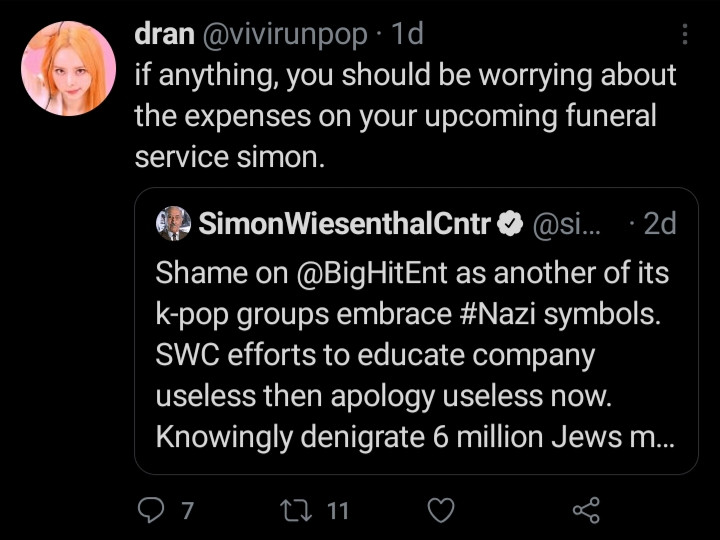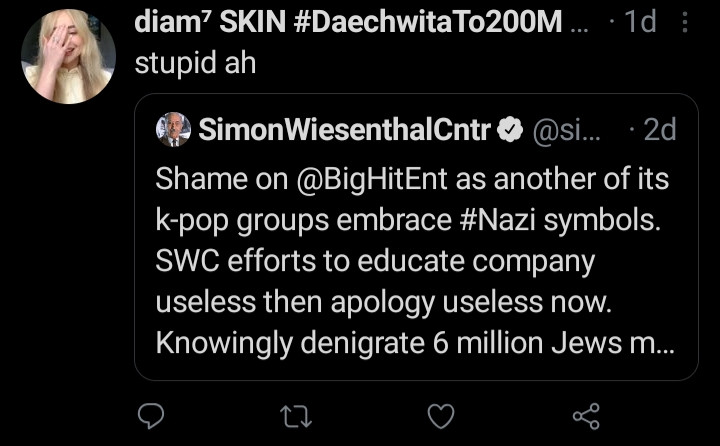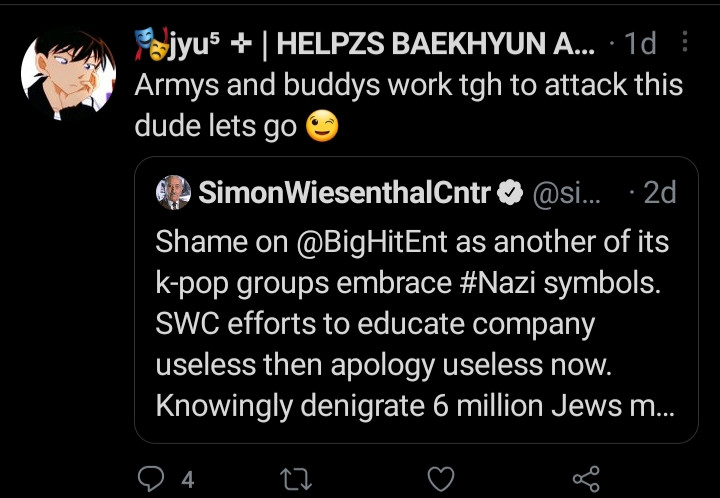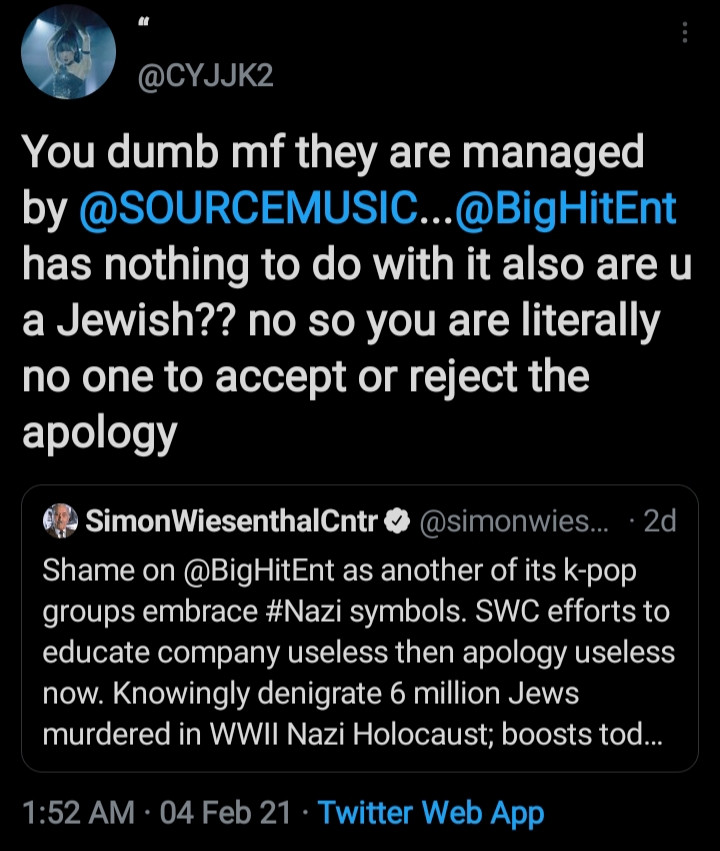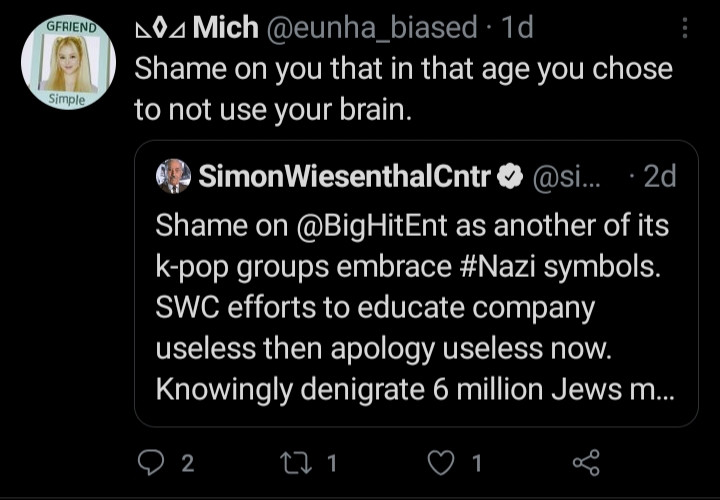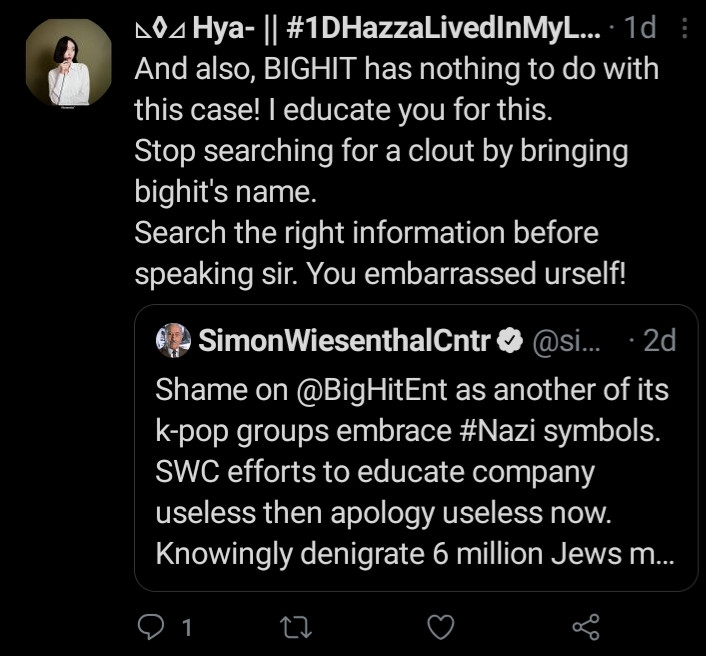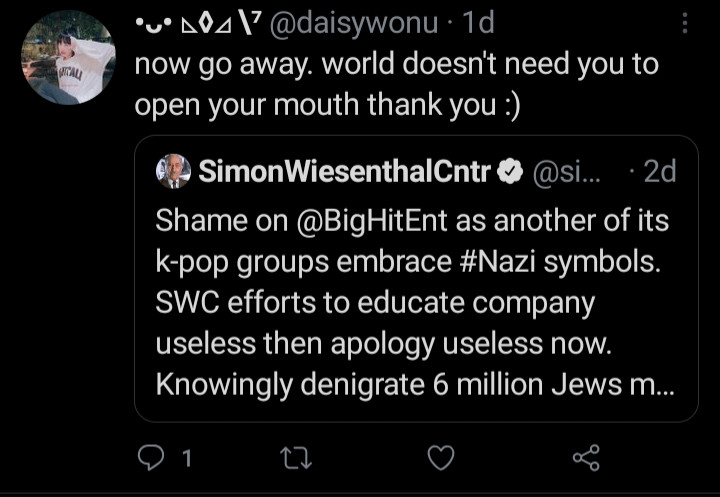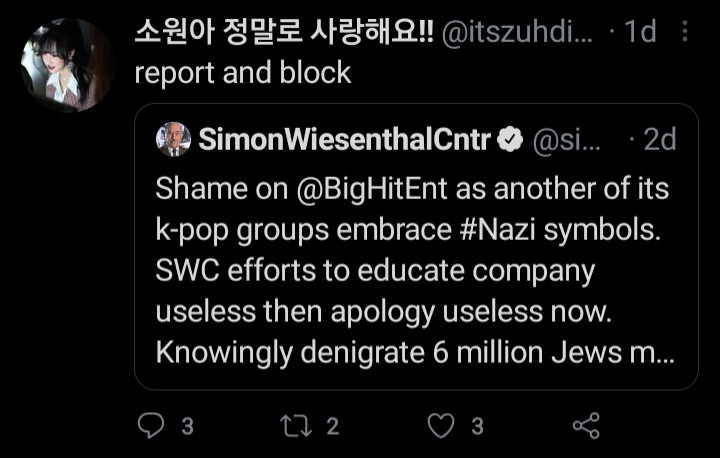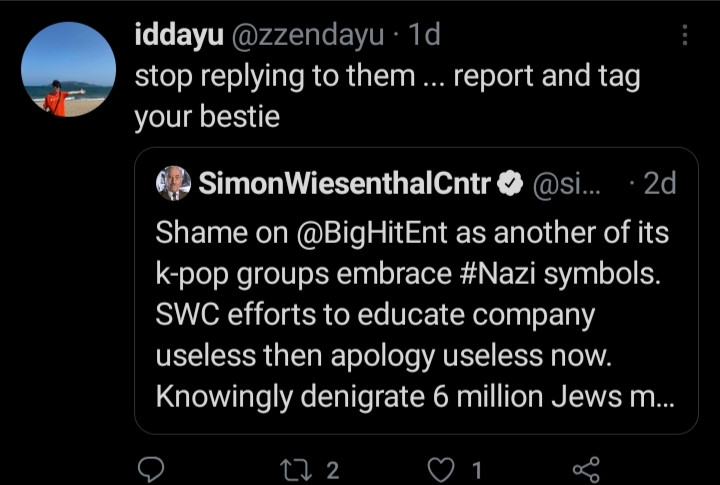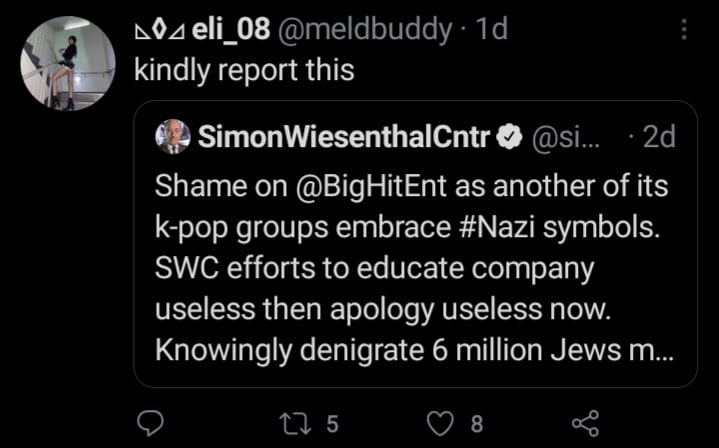 Obviously people are not happy with kpop stans because of this and are making themselves known.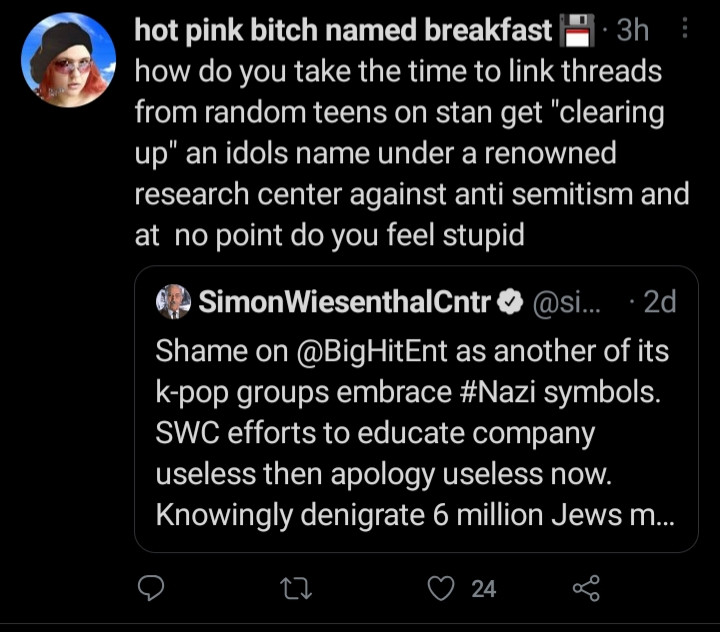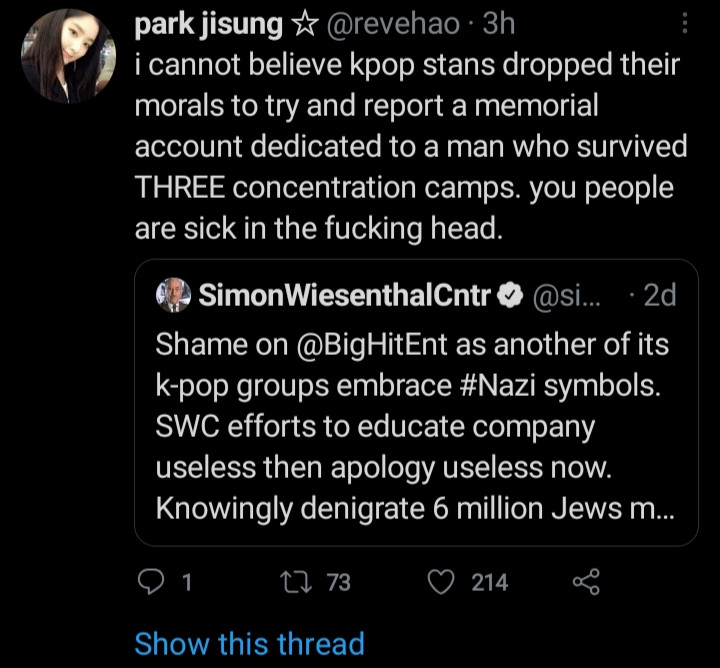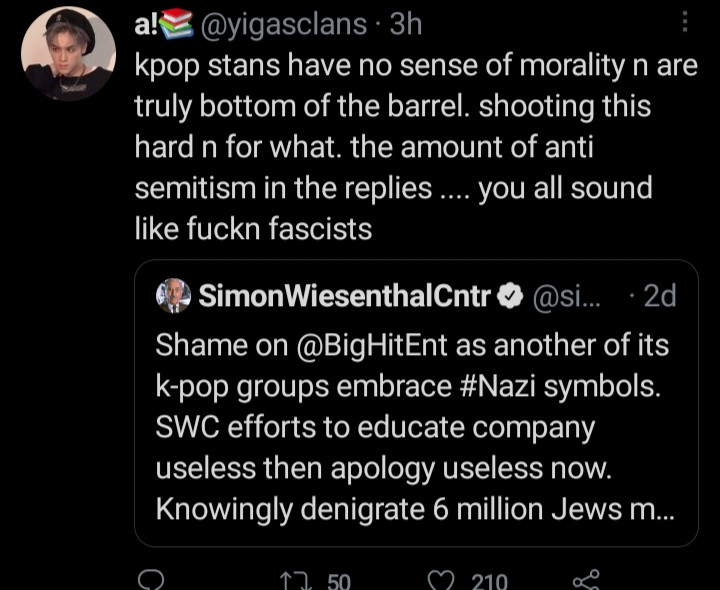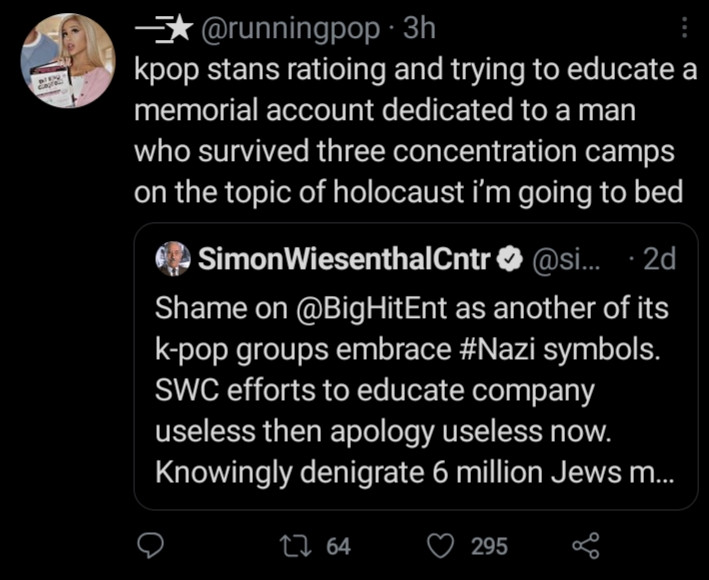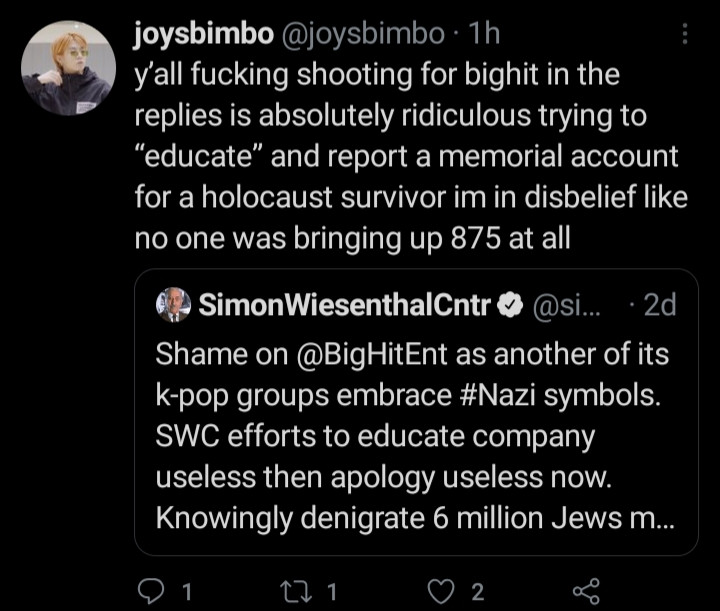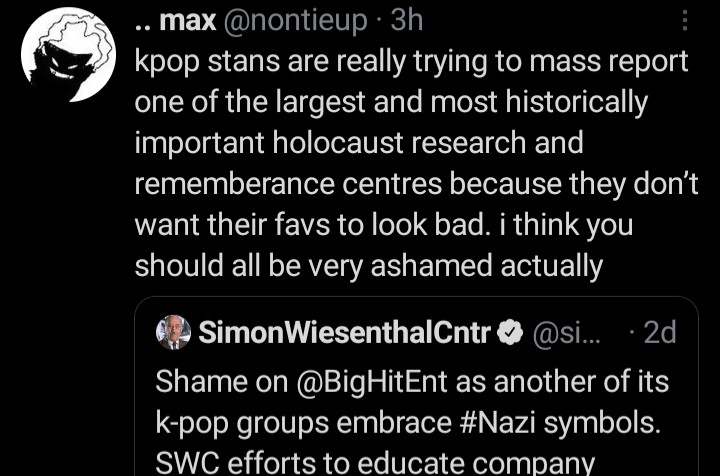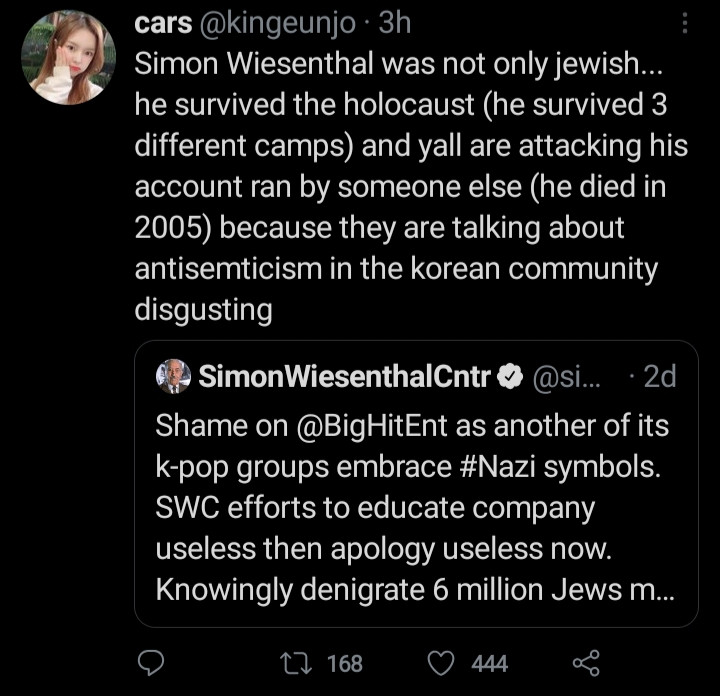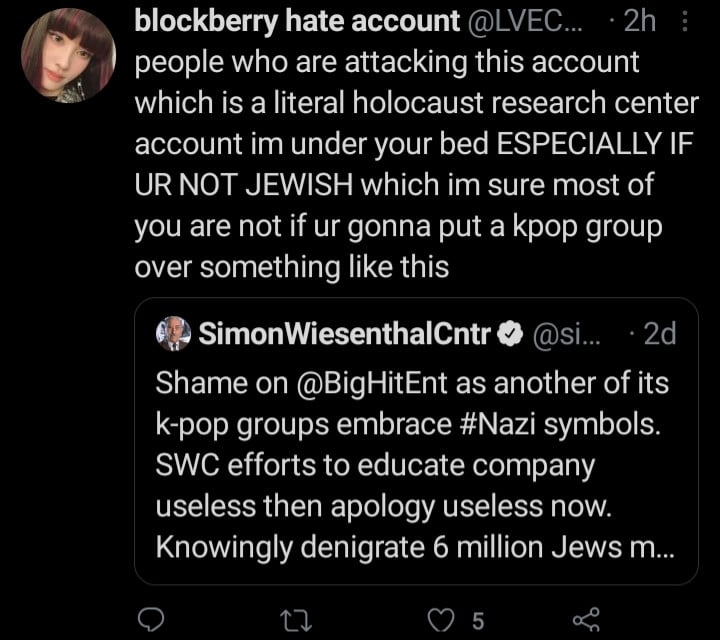 Here is a question to be asked, "When is defending a company or a group going too far? Do you think kpop stans have lost their morals?"