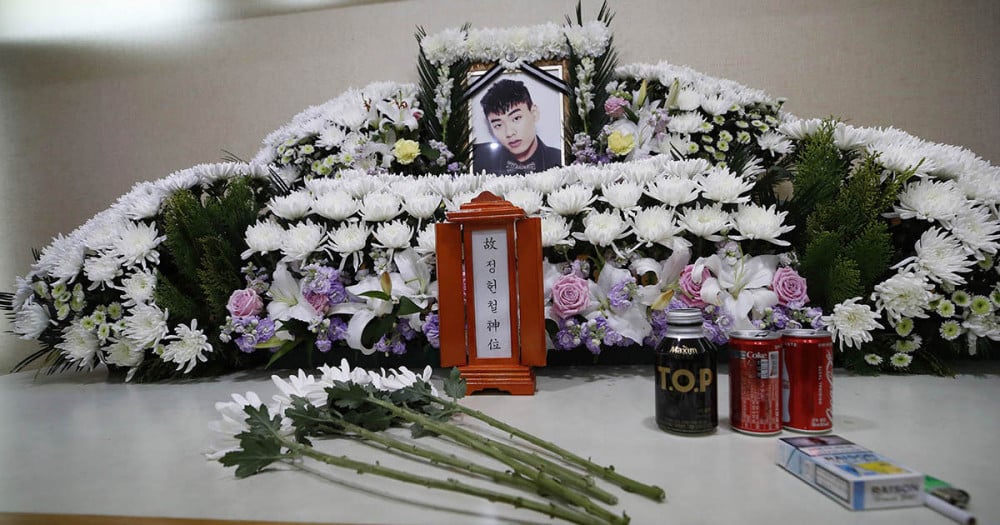 On January 26, a funeral parlor dedicated to the late rapper Iron (Jung Heon Chul, 29) opened up at Seoul's National Medical Center. The rapper's family and close acquaintances mourned the rapper's passing privately.
Iron, who garnered attention after appearing as a contestant on Mnet's 'Show Me The Money 3', passed away back on January 25. At approximately 10:25 AM on this day, a security guard discovered Iron unconscious and bloody in a flower bed near an apartment complex Jong-go-Seoul. He was pronounced dead shortly after being transported to the hospital.
Now, an older sister 'A' of Iron has decided to speak with the press, in light of numerous reporters visiting the funeral parlor and reporting on the rapper's passing. Iron's older sister stated, "Our family had no intention of requesting an autopsy at all. The body has been placed in the coffin already. I am upset seeing the news reports, saying that the police will determine whether to go through with an autopsy or not after conferring with the family members."
'A' further added on, "Heon Chul was in touch with the family regularly even recently. He had tendencies to be a perfectionist, and he was stressed about music but he had no health problems."
Finally, 'A' also shared that a former mentee of Iron, who previously called the police after Iron assaulted him with a baseball bat back in December of 2020, had come to pay his condolences on this day. "There are misunderstandings regarding this controversy. The mentee came to pay his condolences today. He is not on bad terms with our family. Please refrain from any speculations."
Meanwhile, the late rapper will be buried later this week on January 28.