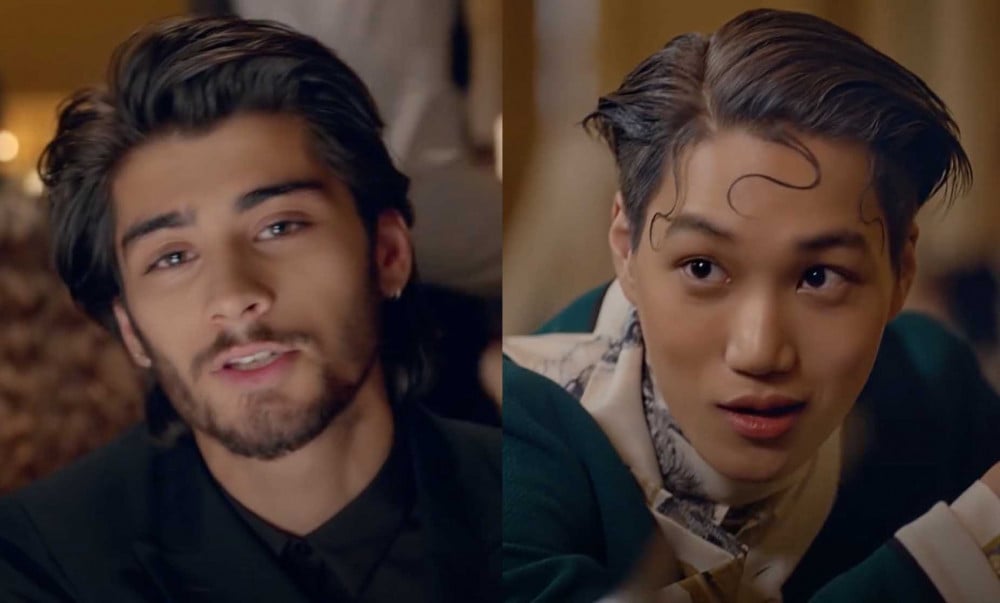 On January 21, Kai's fanbase,@INTLKJI, and Zayn Malik's fanbase, @ZaynReport, announced a collaborative streaming project for Zayn'snew album, Nobody is Listening, and Kai's debut mini-album, KAI.

As expected, the event was a huge success! It allowed for both Kai fans and Zayn's Zsquad to discover new music and share their own favorites, highlighting the way music can bring people together.

The fandoms also shared some sweet interactions showcasing the fun and wholesomeness of the collaborative project!

The #ZAYNxKAI reached the attention of an SM producer. The latter proceeded to post the HT on Instagram and tagged Zayn after seeing an edit of Zayn listening to Kai's Reason and believing it to be real!
The post was later deleted, but it had fans laughing and attested to the project's success, for it even reached an SM producer to notice!
Fans are now extremely hopeful for a future collaboration between the two industry trendsetters.
From Bollywood celebrities Tiger Shroff using Kai's Ride or Die as BGM in his Instagram story, Disha Patani working out to Reason, and wrestler Leva Bates showing off her KAI album during her entrance on a wrestling show, Kai has slowly but surely been building an international audience.
Would an international collaboration for the new soloist be possible?


Here's hoping for a #ZAYNXKAI Collab soon!