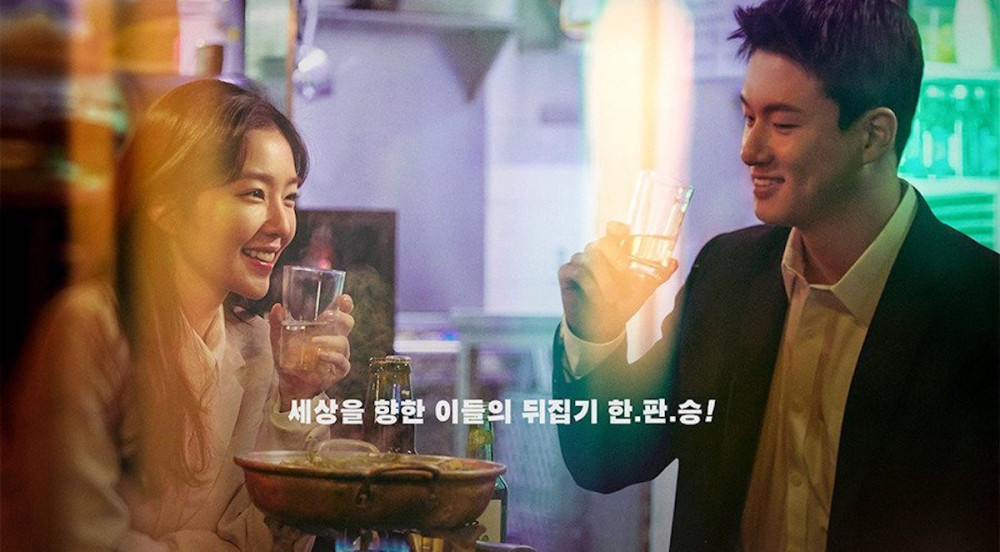 Upcoming college romance film 'Double Patty' has unveiled a comforting first teaser poster, confirming its theatrical premiere date!
In 'Double Patty', Red Velvet's Irene will be greeting viewers on the big-screen for the first time ever as Hyun Ji, a college student studying to become a news broadcast anchor. Opposite Irene, actor Shin Seung Ho plays the role of a rising college wrestling star, Woo Ram. While Hyun Ji is struggling with the stress of finding a job after her impending graduation, Woo Ram is struggling with a low-point in his wrestling career. In the film's latest teaser poster below, you can see Hyun Ji and Woo Ram wishing their troubles away over drinks and a meal, reenergizing after an exhausting day.
'Double Patty' is expected to premiere in select theaters across Korea on February 17.