Netizens are reacting to SM Entertainment's official celebration of Kangin's birthday.
On January 17 KST, SMTOWN uploaded on their official SNS accounts to celebrate the former Super Junior member's 36th birthday. After a series of controversies, Kangin left Super Junior in July of 2019 and alarmed netizens last year with an unexpectedly emaciated appearance. After seeing the posts made by SMTOWN, netizens expressed shock and mild disapproval for bringing attention to a 'controversial' figure.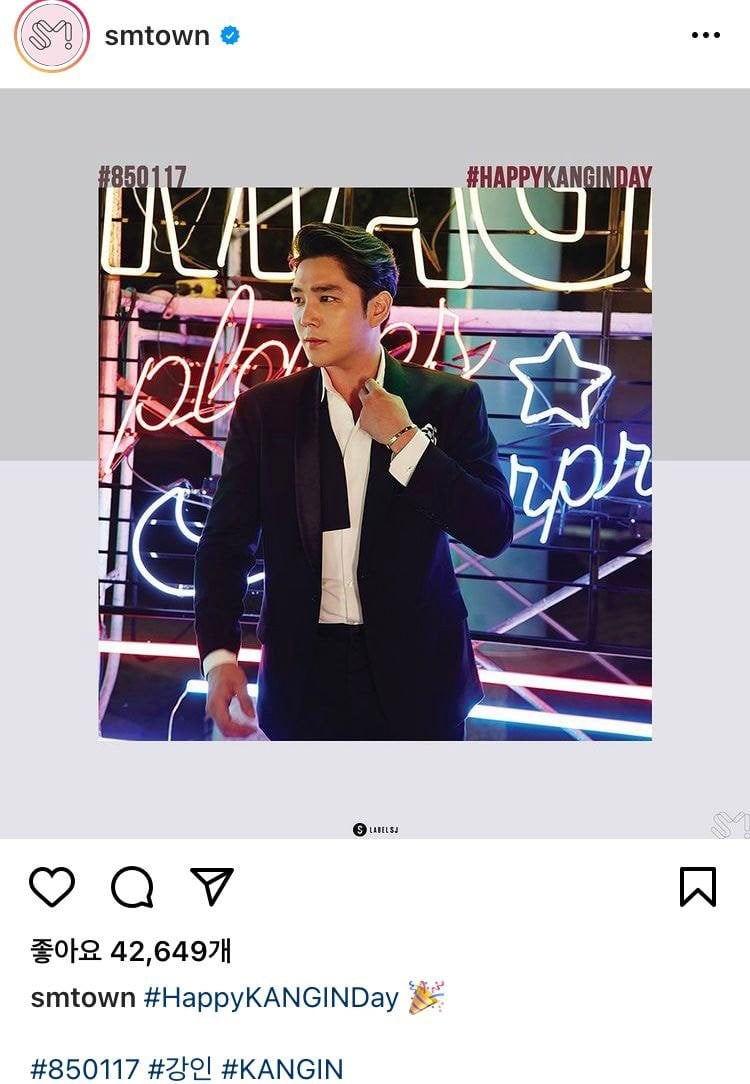 Some netizens wrote, "I didn't even know he was still a part of SM...is he going to receive lifelong protection as their label artist??", "I don't think this is good rep for SM/Super Junior...why are they publicly celebrating his birthday as if nothing's happened", "What an interesting company. They would pardon everything. Then, why weren't they as attentive and generous towards female idols like f(x)?", "Isn't he like a former criminal? Wow, the fact that you can keep your job and receive support...I am jealous of him for being employed at a company like that".
Others commenters stressed that the 'hate' should therefore be directed towards the company itself rather than the idol or their fans. They shared, "There will always be fans willing to protect their idols. The problem that the company is still doing something that might potentially damage their other label groups...".
What do you think of this issue?