On January 11, 2021, Arisum Mask, a professional breathing wear brand, launched by Time Bridge Co. Ltd. released a mask brand pictorial of singer and actor Kim Hyun-joong on Arisum Mask Official malland Instagram official account.

Arisum Mask is said to be a special fabric of copper yarn that has 9 functions including antibacterial, deodorant, moisture absorption, and UV protection and was released in a total of 19 different colors and patterns.

Lee Ji-won, CEO of Arisum Mask Brand, said, "It is a great honor to be together with actor Kim Hyun-joong, who happily participated in the good work, to take the first pictorial of Arisum Mask together. Thanks to this, Arisum's simple design, various

colors, and 3D fit that makes the face stand out more could be better expressed."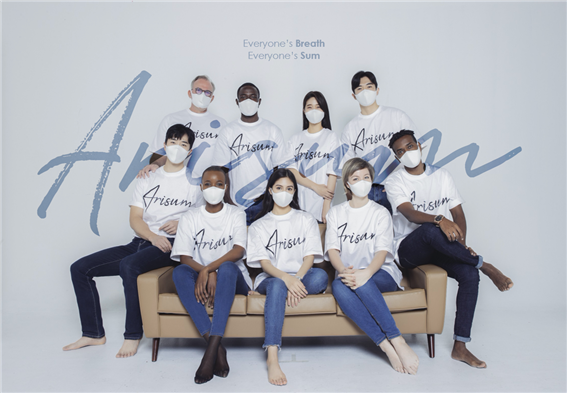 As a latecomer, Time Bridge's functional fashion mask 'Arisum', which is said to have released this product after 10 months of researching the masks of all brands in the market and after making dozens of samples and contemplating has decided to donate 20% of proceeds from total sales to COVID-19 related environmental and medical organizations in South Korea.