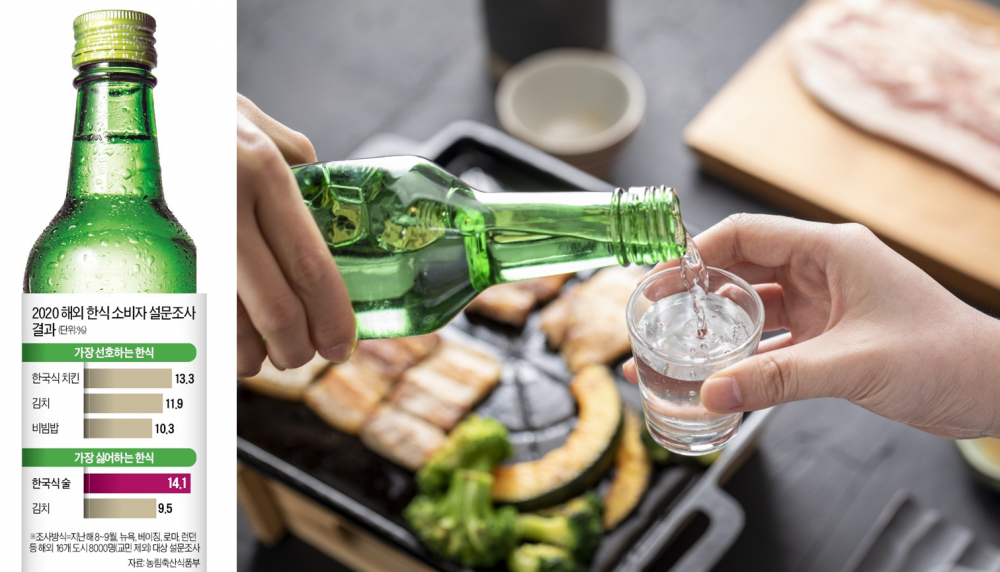 The Korean alcoholic beverage soju has been knocking on the global market's doors for years as various soju brands such as 'Chamsul' and 'Chumchurum' have been exported overseas. Thanks to the popularity of K-pop, K-drama, and K-culture, there has also been a K-food craze sweeping across the globe. Thanks to the popularity of K-food, many would expect the Korean liquor to also gain popularity as well. However, the reality is a bit different from the expectation.

According to the results from the "2020 Overseas Major Korea Food Consumer Survey" released by the Ministry of Agriculture, Food, and Rural Affairs on the 7th, Korean liquor has been cited as "the most hated Korean food" by foreigners receiving 14.1% of the votes. It is in contrast to the popularity of the other Korean foods such as fried chicken, Kimchi, and Bibimbap that have gained favor. The survey polled 8,000 foreigners (excluding Koreans) living in 16 different cities globally, including New York, Beijing, Shanghai, Tokyo, Rome, London, and more.





Liquor experts calmly evaluated, "It's natural that soju is not popular with foreigners." Chairman of the Gwangjuyo Group, the company that produces the high-end distilled soju brand, stated, "There is a history of people enjoying high-quality distilled liquor with food overseas. However, Soju has a strong image of drinking alcohol that gives bad hangovers."

Moon Jung Hoon, a professor of agricultural, economic, and social studies at Seoul National University, also said, "The reason why K-food became popular is not cost-effectiveness, but individuality," adding, "Only products with alcohol's individuality, taste and aroma will create added value and be loved in the global market."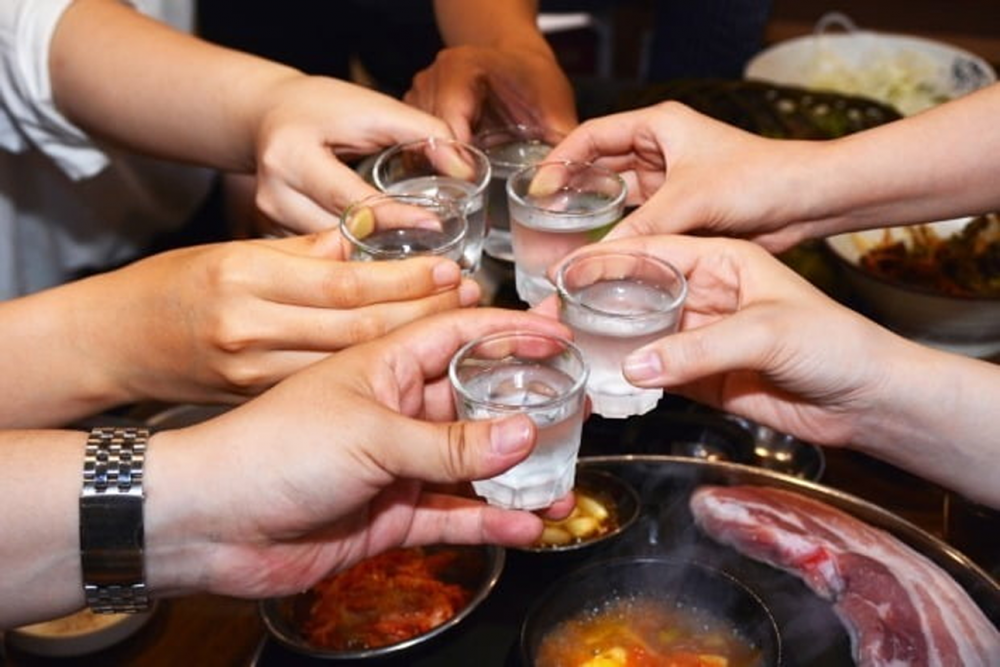 Also, writer Ryu Si Hyung, who traveled across 36 countries in a Kimchi food truck, stated, "While our Korean food was well-received in major overseas cities, soju did not get a positive response. It is probably because soju does not have a taste or flavor that is impressionable like wine despite it being an alcoholic drink."

Lotte Chilsung Beverage company official also stated, "Soju is known to be an accompaniment to salty and spicy Korean foods such as pork belly and Kimchi stew. It is known for its low price for high alcohol content, but it has no personality for most overseas consumers."

Some experts argue that Korean liquor needs a "story" and "content" to compete with wine and whiskey. Kim Ki Hwan, CEO of Jipyeong Brewery that sells Korean rice wine, Makgeolli said, "We need to introduce a marketing teaching foreigners on how to drink Korean liquor because there are many foreigners who are not familiar with other Korean alcoholic beverage such as the Makgeolli" in hopes to introduce other Korean liquors to overseas market.