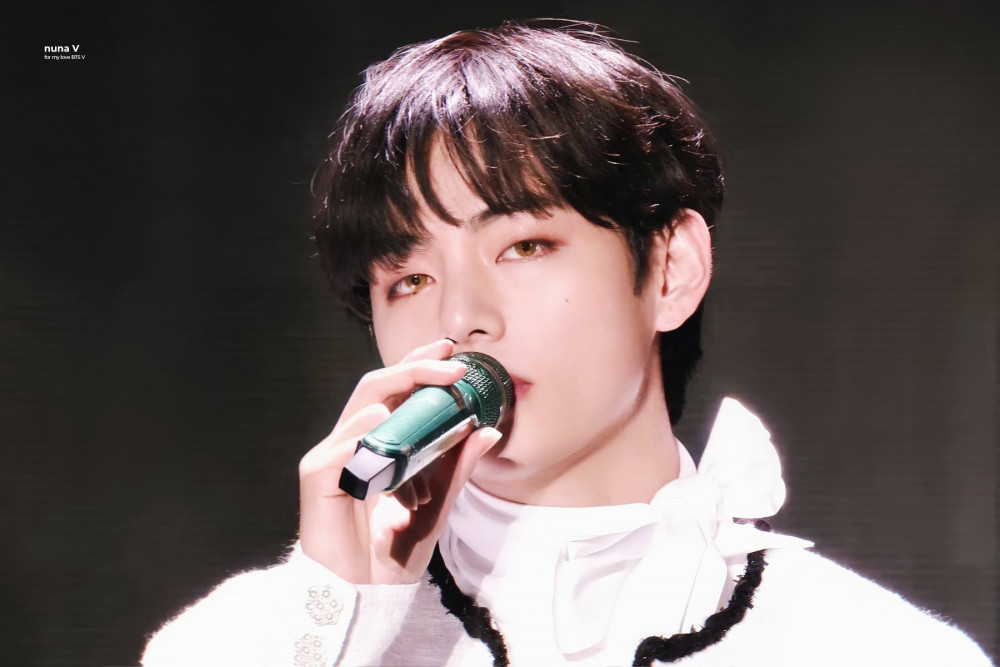 As a solo artist, BTS's all rounder star V has taken the music industry by storm with one masterpiece after the other.
Starting with "Scenery" and "Winter Bear," that dominated the charts of SoundCloud crowning V as the most-streamed Korean soloist on the platform in 2019 to his first-ever solo release on paid platforms, "Sweet Night" that proved his ever-growing popularity by charting in 117 countries worldwide setting a brand new record in the history of music. His latest gift "Snow Flower" released last month is currently reigning over the charts of SoundCloud as well. Aside from his solo music, his collaborations and produced songs such as "Blue & Grey" which was originally written for his mixtape is also a smash-hit on several platforms.
V who wrapped up 2020 as one of the most successful Korean soloists continues to reign over the charts of 2021 with his music, even with ones that were released as early as 2019. As per the charts released by the official Twitter page for Genius Korea, V has multiple entries on various genres across the platform. Most notably, "Winter Bear'' his first English language song is ruling at #1 on the charts of Top K-Ballad, Top K-Solo, and at #2 on the list of Top K-pop. His latest jazzy hit "Snow Flower" ranks at #2 on Top K-pop songs while "Blue & Grey" widely known as the most commercially successful B-side track of BTS landed at #3 on the chart of Top K-Ballads.
In addition, "Sweet Night" maintained its steady reign as the most-loved Korean soundtrack ultimately making V the "Top Korean Soloist" on the platform.
Genius Charts is one that recognizes the most popular songs of a certain period through search ranking and views on the lyrics and translations of a song. In short, it highlights the most-searched and the trending songs of the moment. Many fans have theorized that the high ranking of "Winter Bear" which was initially released in 2019, is due to the song being played at the special light and sound show that took place at his much-talked-about birthday advertisement on "Burj Khalifa"
Fans have also tweeted their joy at V getting his due credit as a lyricist as well. Some have left high praises for the start noting the authenticity and sincerity that seeps through his words as the key-factor that entrances the listeners while others stated his ability to paint a picture and take the audience on a journey as what makes him stand out as a song-writer.
As V is gearing up to release his first-ever mixtape sometime this year, fans are excitedly awaiting to experience the various shades of song-writer V.