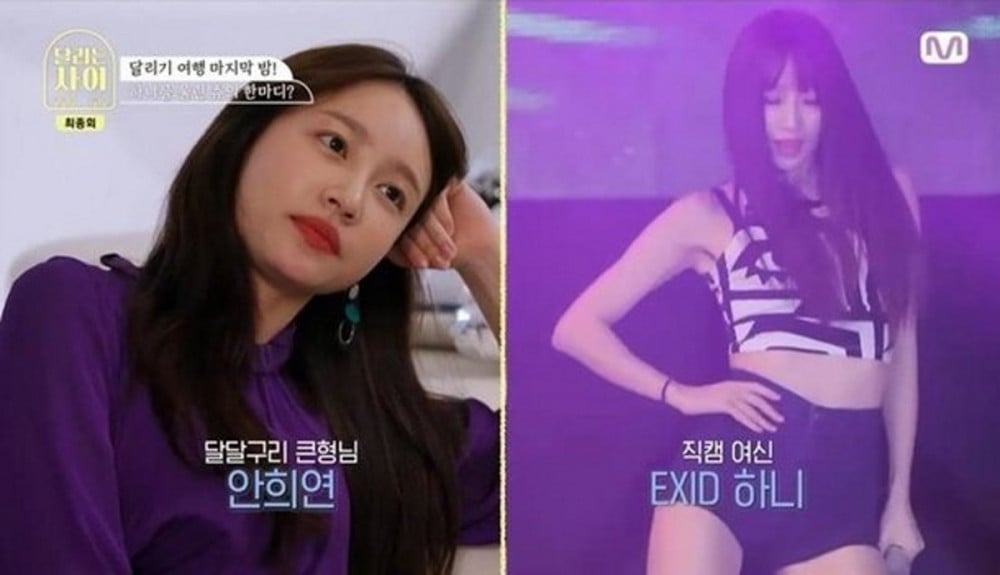 EXID's Hani talked about her famous "Up & Down" fancam.

On the December 30th episode of 'Running Girls', Hani opened up about how the fancam relaunched her career. Watching the fancam, Kim Chung Ha said, "Hani unni is the face of fancams. Pretty," and Hani expressed, "That's when I was really thinking it was over. If that didn't blow up, I wouldn't be here right now."

Sunmi agreed, saying, "After that fancam was a reversal of fortune for you," and LOONA's Chuu added, "Those who will succeed will succeed no matter what."

Hani then shared, "I thought that a lifeline had come down. I'm happy that I'm able to say that there are people like me and that this can happen."

Do you remember Hani's fancam?