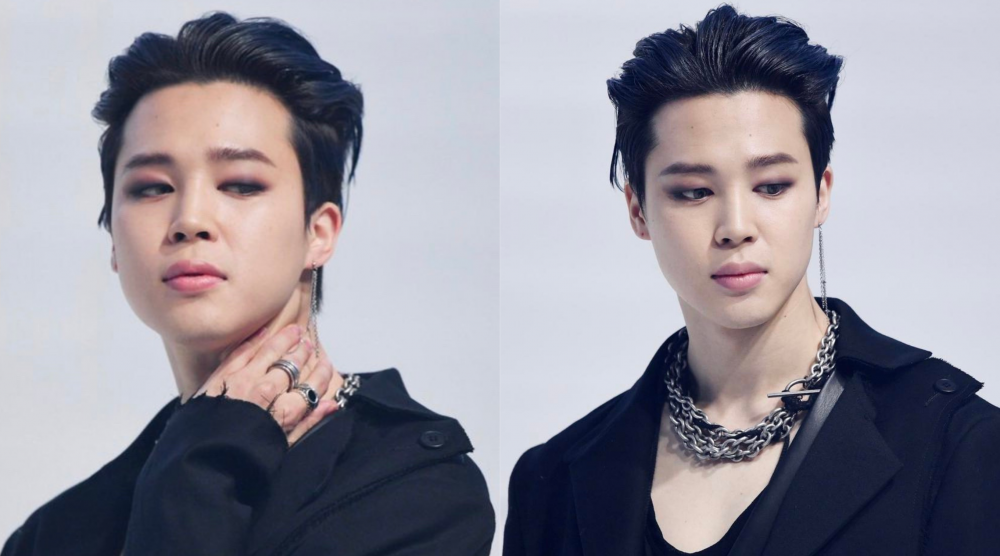 BTS Jimin shook Twitter worldwide and trended before the show started, during, and even after the 2020 Melon Music Awards show.
On December 5, 2020, BTS attended the annual Melon Music Awards (MMA), which recognized the best artists and showed awesome performances from the top Kpop artists. Korean media outlets released photos of BTS before the start of the show.
Jimin immediately trended worldwide and in the United States with the keyword "JIMIN BLUE HAIR" and peaked at #3 on Twitter worldwide. ARMYS got excited, talked about and showed love for Jimin's new hair color before the show started.
During the introductory video showing MMA highlights from the previous years, Jimin drew attention as his legendary "I Need You" solo stage from 2019 MMA was shown.
While the show went on, another Jimin-related keyword, "JIMINS," trended worldwide and peaked at No. 10 and trended in more than 10 countries.
Among the awards received by BTS, Jimin delivered a heartfelt message to accept the "Album of the Year Award." In part, his speech said, "I feel so happy to receive this award again and repay ARMY's love. This award seems like proof of the good message we send to people. Thank you so much. Thank you to our ARMY, who always supports us. I love you."
Shortly after the 2020 MMA, Jimin posted a message to ARMYs on BTS's official Twitter and said, "ARMYs, did you enjoy watching the performance we prepared? We were able to win so many awards thanks to you guys. Thank you so much. This is just the start of the end-of-year festival so please look forward to the rest of our performances as well. #JIMIM, # #우리아미상받았네 (OurARMYsWonAnAward) #MMA2020.
Jimin usually dedicates every award and recognition they receive to their very supportive and loyal fans collectively known as ARMY.
Immediately after Jimin's tweet and a selca, #JIMIM trended worldwide, peaked at #2, and trended in more than 35 countries.
Overall, Jimin trended with 12 keywords and hashtags. He trended with 5 words/hashtags worldwide, 5 words/hashtags in the USA, 3 words/hashtags in the UK, and 2 words/hashtags in South Korea before, during and after 2020 MMA.
Jimin became the talk of the town because of his gorgeous visuals as he showcased different looks and stylish outfits, which perfectly complement the different themes of each performance. He also blew many viewers away as a Stage Genius with his outstanding dance and excellent live vocals on 2020 MMA.
BTS won seven awards at the 2020 MMA, 3 of which were Daesangs, such as Artist of the Year, Song of the Year, and Album of the Year. They also won Top 10 Artist, Netizen Popularity Award, Best Dance Male, and Best Rock (Eight with Suga).