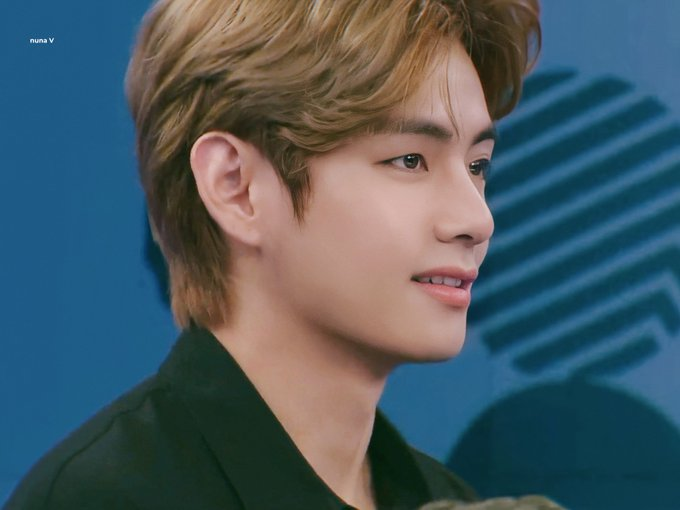 BTS is riding all time career high with Dynamite's immense success, becoming first ever all-South Korean group topping the Billboard Hot 100, as well as extending the record to be the first ever all-South Korean act to top consecutively 2nd week. On September 10, they made a special appearance on "KBS News 9" to talk about it! Starting from arrangement for worldwide sensation to their arrival, every thing was being telecasted Live and appearence of BTS V in all black chic style and handsome visuals, netizens went crazy for the idol's presence.

Some comments:
- I've never seen anyone with such a T-zone in my life.
- No, a teddy bear became an older brother now ㅠㅠ
- With that face on the television~ I wish I could be on the show~ I'd love that~ Why are you singing this song?ᅲᅲᅲ


V trended on twipple at #4 higher than any other korean and the group itself, being the only korean in top 10 trends. His google searches spiked high past the appearence.

BTS was asked if they could create a "challenge" specially for youth who are growing up in the
COVID-19 crisis. "#꿈_챌린지" trended at no. 1 in Korea Trends as well as #4 Worlwide after V proposed in the interview, a challenge of writing expressing and drawing what you want to do once COVID-19 is totally over.
The cameraperson was so mesmerised that they couldnt help but focus on V again and again during their arrival video.
V's appearence instigated chaos among fans with how memerising he looked. KBS themselves couldnt help with putting up large banner for dynamite as V's video.
Even KBS's employee's testified about his unreal aura.
BTS V is really so loved by korean gp as well as government officials and understandably so. No wonder V is called as Korea's sweetheart.