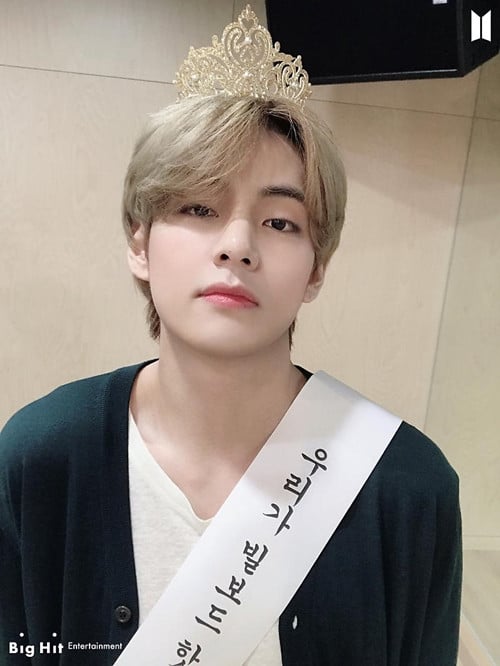 BTS V's China Fanbase, Baidu V Bar continues to raise the 'bar' by creating new records for their birthday fund raising events, even surpassing their own.
The fund raising event reported to have accumulated1 Million CNY ( USD$144,552) in just 1 minute, until it reached a whopping sum of 6M CNY(USD $867,315 ) in 59 days and 14 minutes, collecting a total sum of 6.47M CNY(USD $935,318 ; 1,111M KRW) on August 23., 2020. The dedicated China fanbase created a New Record as the Fastest and the Highest Fund raising event for an idol in KPOP history.
Shortly after, Baidu V Bar crossed a new milestone as an outpour of support and dedication resulted to now holding the record as the fastest and highest in pooling 7 Million CNY. This achievement was catalyzed in just 80 days, and they created all the records for amassing 1-7 Million CNY within the shortest time for a KPOP star. All these happened despite BTS not having active promotions in China.
The China Fanbase is widely known for their mammoth scale birthday events as a manifestation of love for Global Icon BTS V. It can be remembered that last year, each of their birthday projects are unique, original, intricately planned and amazingly executed. Here are some samples, to name a few.

What sets them apart is aside from the lavish show of love for BTS V, they never forget to incorporate charitable projects to support worthy causes. Most notable would be their awe-inspiring support to children, education and art inspired by BTS V's kindness and love for the latter- building bridges, donating books, and a school after his name!
Each year, fans anticipate what Baidu V bar has in store for BTS V's birthday and the hype keeps rising as the date draws near. With the amazing results of this year's fund raising event, it will come as no surprise at all if this year will be more magnificent, and more meaningful than the last.