There is a person on Quora, which is a site to ask questions and answers about different topics. So this person is one of the K-Quorans (those people on Quora who discuss about K-pop).
Sang Mingyun is extremely popular on Quora. And the reason? She gives information about which idols are dating in the K-pop industry.
And this is her story- She was a trainee at JYP Entertainment and a dancer at YG Entertainment. She has dated artists and married a dancer. Now she claims that she lives in a foreign country. She also says that sometimes she comes back to Korea because she got her dream job at Mnet. And it doesn't end here. She claims to be RM's cousin.
I don't have a personal problem with her. But, just 2 weeks ago, I joined Quora and I can't believe her at all. Other Quorans say that she's either a troll or a sasaeng because:
1. Whenever, there is an answer related to Jungkook of BTS, she tells the same story which is "He has been dating the same girl since High School." And, not only this. In one of answers, she directly said that he's dating a member of Gfriend. (I am not a delulu, so I don't have a problem that who he is dating)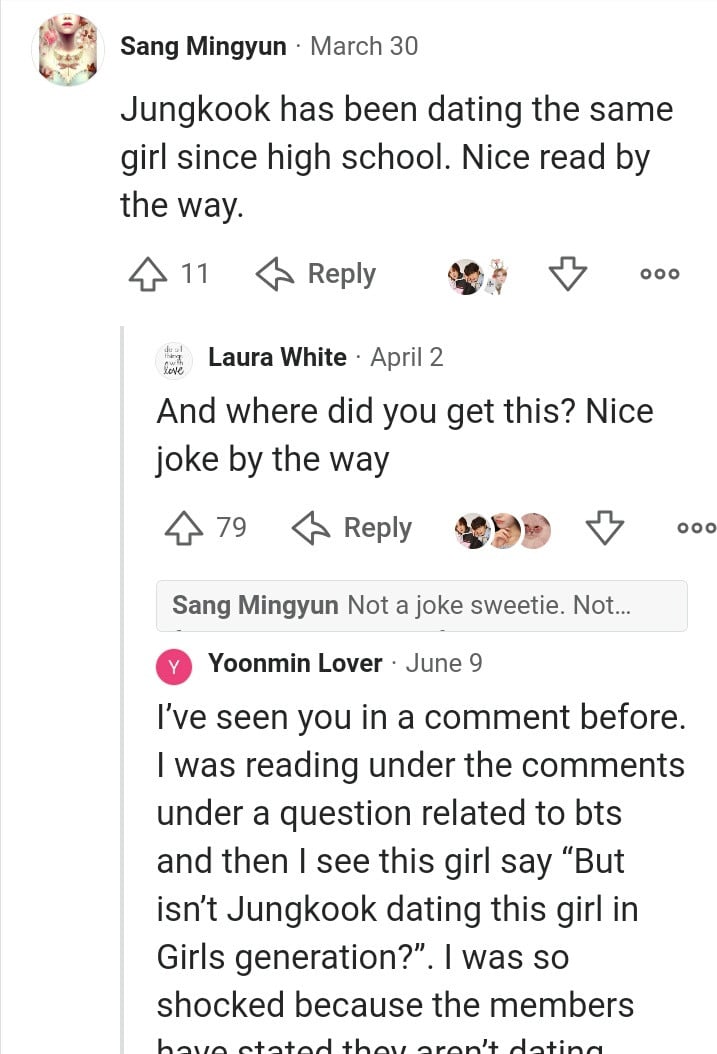 Now, I noticed one thing about her that whenever someone asks her about her for proof, she behaves rudely with them. I wouldn't doubt her but do you guys think that BTS or any other K-pop idol would be okay with the fact that someone is opening secrets about their dating lives? Don't they know that there are so many obsessive fans(or sasaengs) around them who would put their lives in danger?
And whenever someone asks her that if she is allowed to disclose all this information, she says "Bighit has allowed me." (I don't think that Bighit would even allow this....)
What's even more surprising is the number of people who believe her. Just look at her followers: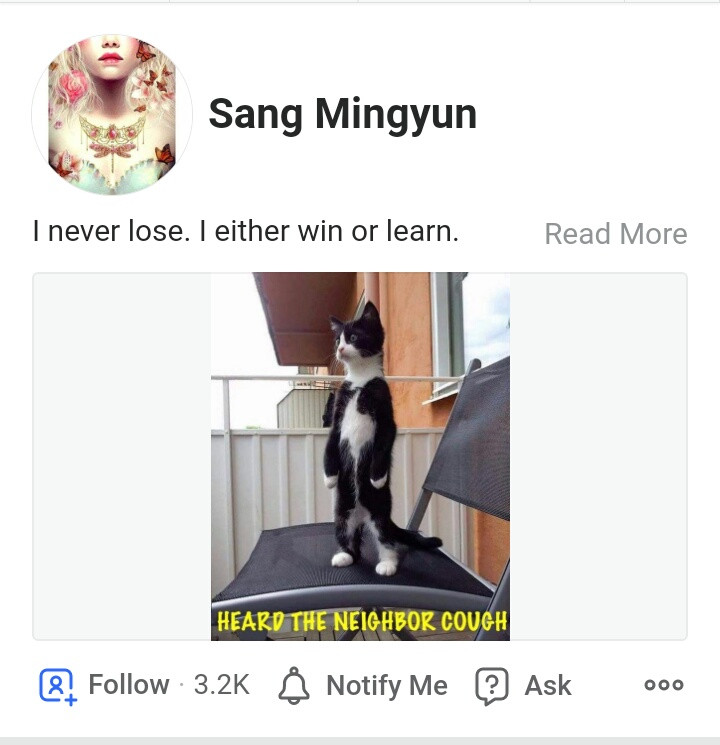 And, these people on Quora are extremely toxic because whenever someone gives their opinion that why they think that she's not related to BTS, they start bullying that person, mainly Lindsey Marie, Jo Sosna and Sribas Chowdhary.
Her followers are blinded by her.
She also claims that people have reported her to Bighit several times, but she isn't banned. I think that Bighit isn't aware about this.
To report her account, go to Quora and report her on Quora to get her banned because she's obviously spreading fake news. I have attached the link too.