Weverse is an app created by BigHit for fans to interact on a more personal level with Artists and to create a safe space for ARMY (CARATS, BUDDY and MOAs as well) away from more global and across board sites like Twitter/Facebook/Instagram. A place that is meant for the fans of a group to come together as a family yet in recent times due to the Black Lives Matter movement and the protests happening globally for an end to racism and US police brutality many fans have taken this haven and twisted it and created hate, making Black and PoCArmy feel invalidated and shunned.
Many Weverse posts written in multiple languages demand fellow ARMYs to not use Weverse as a platform to discuss human rights.They have used this as a way to permeate the racism many people are out fighting to end today. This influx of hatred occurred when ARMYs asked BTS to speak on the movement and to make their stance known, many fans disagree and believe that BTS should not have to be vocal on "America's" problems.
This is debatable. Racism is a global issue, there are many Black people outside of African-Americans and many PoC who face racism as well, BTS have been lauded as Global artists these past couple years and have been invited not only to speak at UNICEF but to address the American graduating class of 2020 with Barack Obama on June 6, 2020. BTS are addressing the next generation of American leaders, they should speak in support for what America is currently going through with many protestors today being the youth. Today is June 1st and protests are still happening all over America and the world, people speaking themselves as BTS has told us to yet where are they?
Many Kpop idols have already spoken of their support for Black Lives Matter: CL, Mark, Yeri, Crush, Jay Park, Day 6 etc. and yet ARMY asking their group to speak about it has resulted in them being attacked by other ARMY with racial slurs on a platform meant to spread love and unity, this coupled with many Black Army being disappointed with the sample of Jim Jones has resulted in conscious ARMY being attacked for calling out the error of using a sample like that. This is not the first time the fandom have shown racial tendencies: when BTS announced they were traveling to Riyadh, Saudi Arabia for a concert many ARMY emailed BigHit and used big accounts to say that BTS giving their fans happiness in the midst of a terrible regime is actually supporting that regime, some ARMY created hate towards Muslims and PoC at that time. And the cycle repeats. The fact that fans cannot escape to their own safe place to talk about what matters to them without being met with racism and discrimination or have a concert without being told they don't deserve it because of their country is indicative of the global reach these issues have and why it is even more important for BTS to speak about these things on an official level. RM did the song "Change" with Wale, he can speak on this.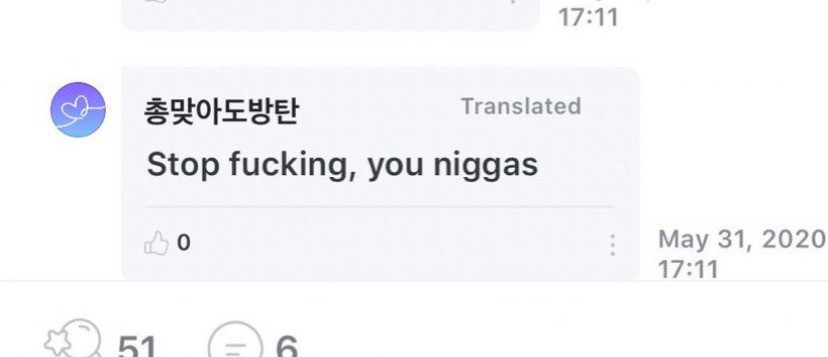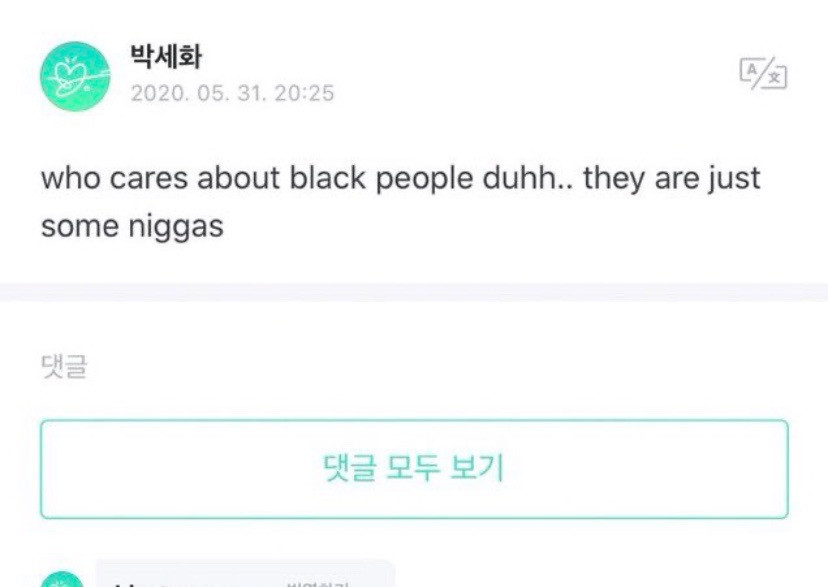 EDIT: KDIAMONDS on Twitter are trending the hashtag #WeLoveYouBlackArmy and it is #2 in Korea in solidarity