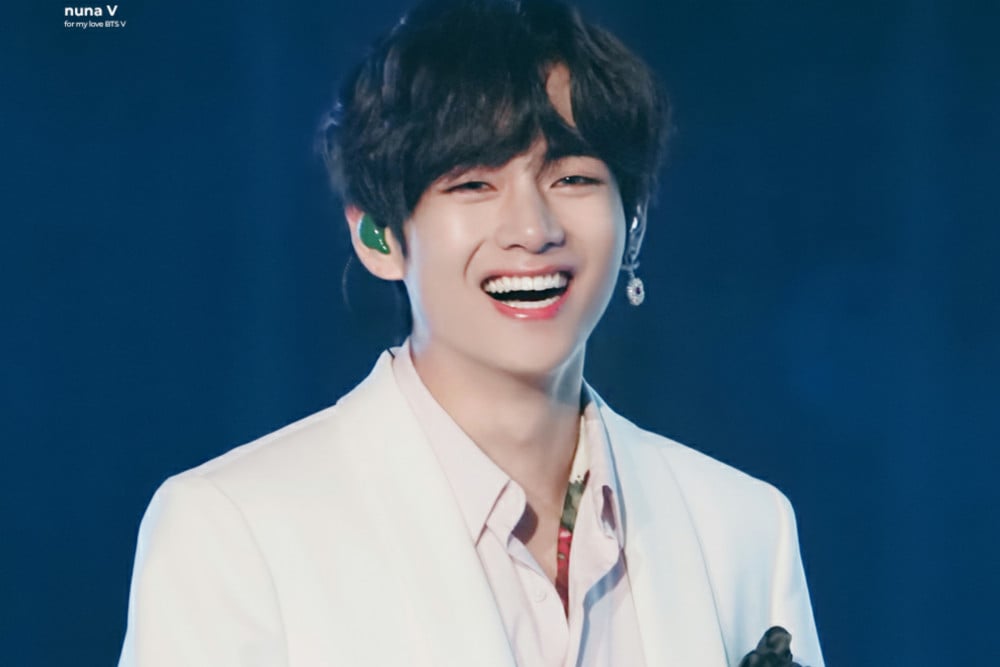 BTS V has taken the top spot in the "IDOL GIF AWARDS", which was hosted by popular Chinese portal site Sina's Official Account on Weibo, China's biggest SNS platform, showing his immense popularity and impact in China.
From April 26 to May 29, Sina's Official Account held a contest on the GIF images of K-pop Idols under themes like heart-warming expressions, beautiful faces, and stage performance photos for about a month. As a result, V topped the list with a combined score of 123,000 points retweets, comments, and likes, beating others with an overwhelming margin.
Many Chinese K-pop fans participated in the event, recording over 111,000 posts and 150 million views, which illustrates the craze of the popular contest.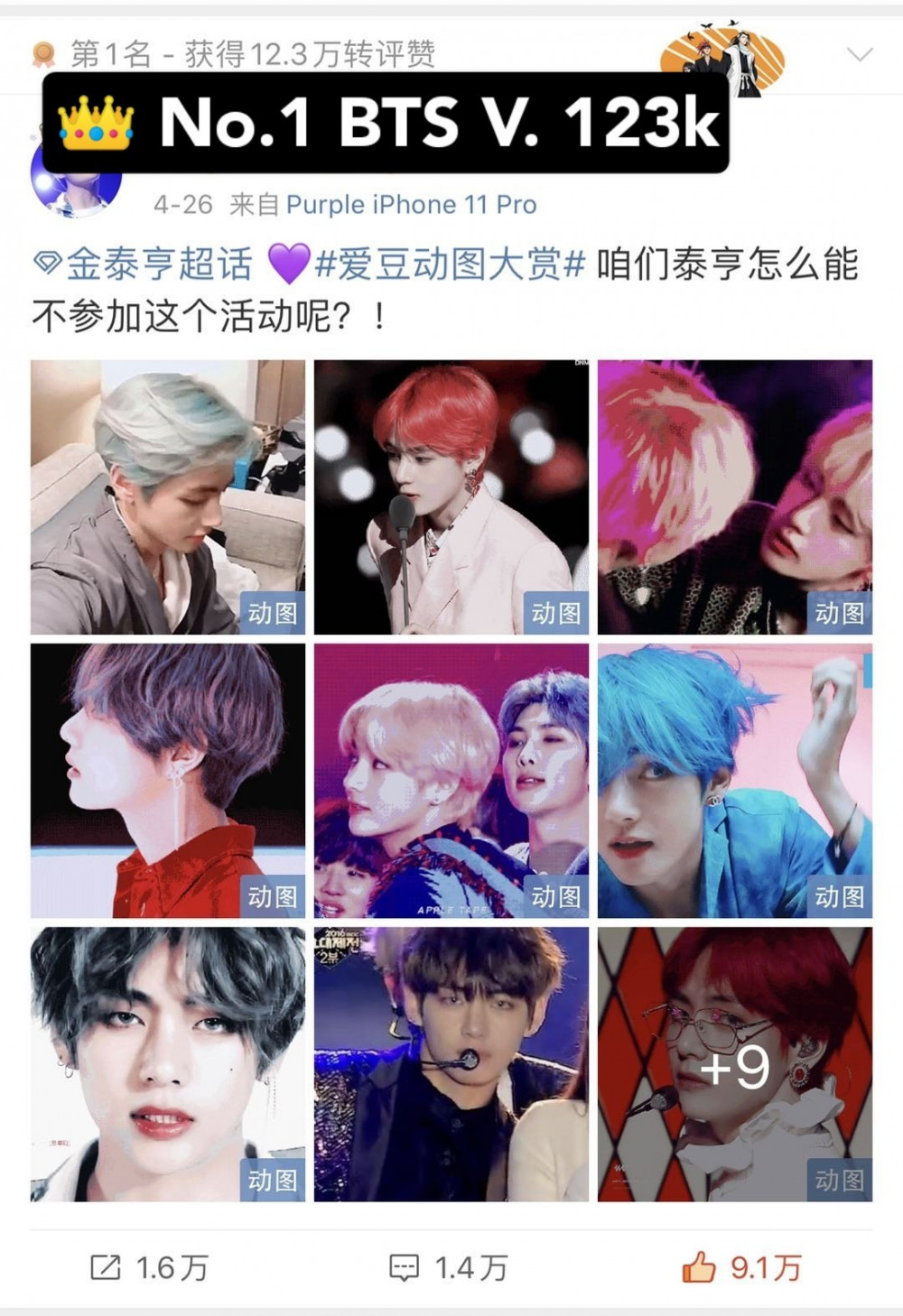 V's popularity in China has always been quite impressive. In April, V's 'Singularity' was selected as the Best Legendary Solo Stage by Chinese netizens with a total of 727,754 votes; thanks to his overwhelming popularity.

Despite BTS's inactivity in China, V's popularity status is truly amazing. K-media Naver has also reported : V is the most popular BTS member in China in terms of search volume, Weibo followers, views and posts on Baidu since past 4 years.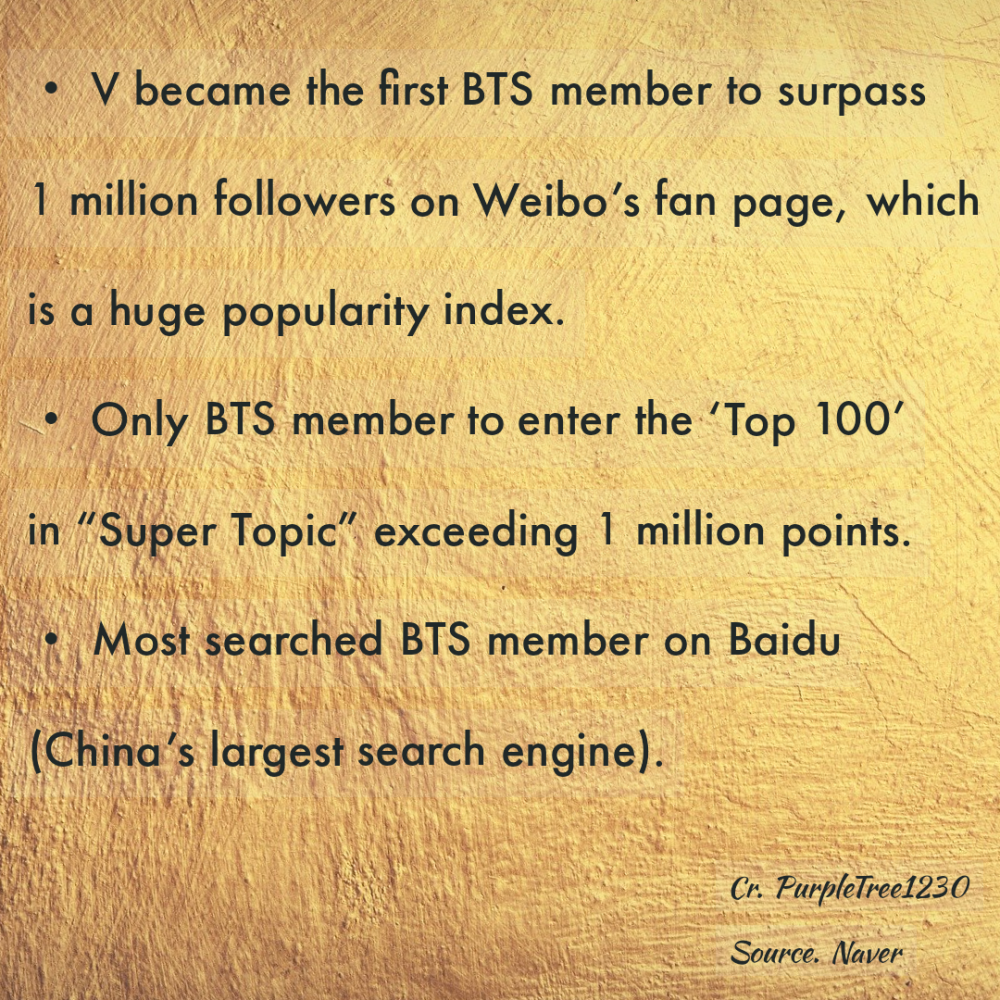 In addition, V's Chinese fan club also boasts the largest scale and economic power.
V's popularity and influence in China is quite undeniable and overwhelming !!