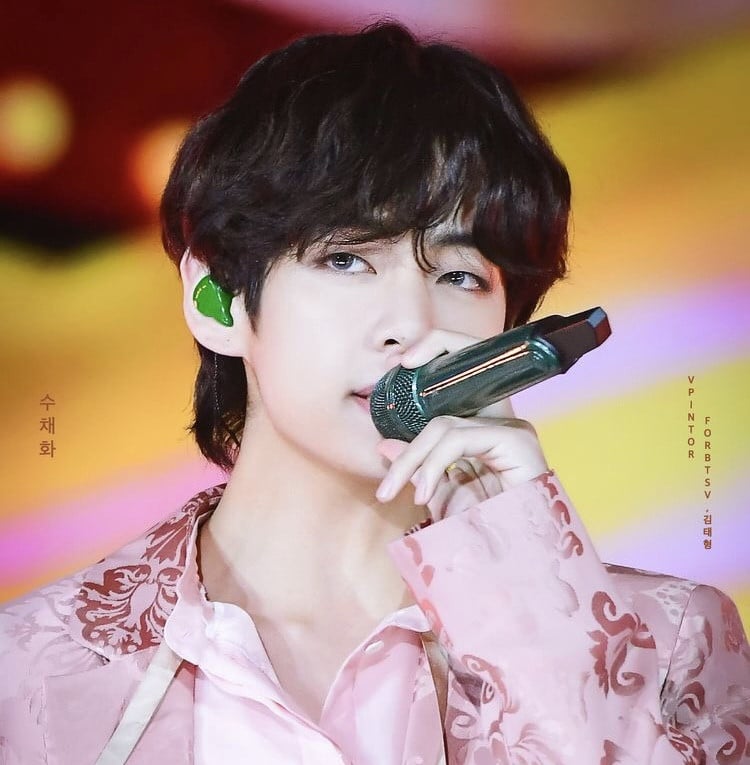 Aside from reaching new heights with his solo fan cams and re-writing k-pop history with his first-ever music project as an individual artist, V of BTS has left a significant impact on the hearts of the South Korean music critics.
Earlier this week, numerous Korean music critics and vocal coaches have single-out V's stunning vocals in their review of BTS's record-shattering album: Map of the Soul: 7. Star News Korea reported on Park Hee-ah, a cultural critic choosing V's solo song "Inner Child" as her favorite track in her show on EBS FM. Vocal trainers: Oh Jok- Do and Shim Joongseob who guest-starred on her show noted V as an artist who excels in any genre and picked V's live performance as their most anticipated stage.
According to the article, Shim Joonseob said: "I think he tried a totally different genre and there was a change in his singing style… I am interested to see his live stage." Park Hee-ah added: "All of a sudden, he (V) tried something so new, it's a fresh sound but you know what? He does well even with this style." Shim Joonseob also highlighted that despite the song being about V's personal journey, he felt healed and comforted.
In addition, Lee Jae-Ik an honorable writer commended V's expressive voice in his album review and said: "Inner Child by BTS V, whom I consider to have the most unique voice since Taeyang of BigBang follows the tradition of musicals. I foresee that we will find him performing musicals on stage." Fans also agreed with Lee Jae-Ik's prediction as V is well-known for leaving a strong impression through his voice and performances.
This is not the first time V has received incredible reviews from critics for his healing vocals. Popular music critic and Korean pop music award committee member Kim Young-Dae emphasized the strength of V's voice in his review of Scenery and said: "V's voice sweetly conveys the emotions like a soundtrack that reminds one of a scene in a movie."
Moreover, Yoon Jong Shin, the founder and head of Mystic Entertainment praised V's voice and revealed that he has a song in mind for him. He said: "V's voice is very unique… very unique and charming. V's voice is - to be honest, in one of the songs I made there is a part at the beginning that I think would be good if V sang it."
Similarly, Korean music critic Heea mentioned V as her favorite BTS member during her appearance on Casper Music TV and said: "V is one of those few people who are good at stage presence. His voice is really deep and sexy and he knows how to attract people."
V, who is one of the most celebrated baritones in the industry continues to receive positive reviews for his vocal performances. With the release of "Inner Child", V has gained more recognition for his wide vocal range, voice tone, and versatility.