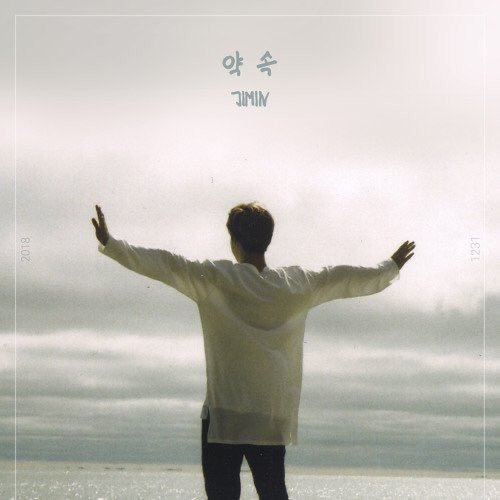 500 days ago BTS Jimin surprised the world with his record breaking solo song, "Promise" on SoundCloud. Keyword #약속500dayswas seen to trend worldwide and in South Korea as fans celebrated "Promise" by Jimin 500th day after released.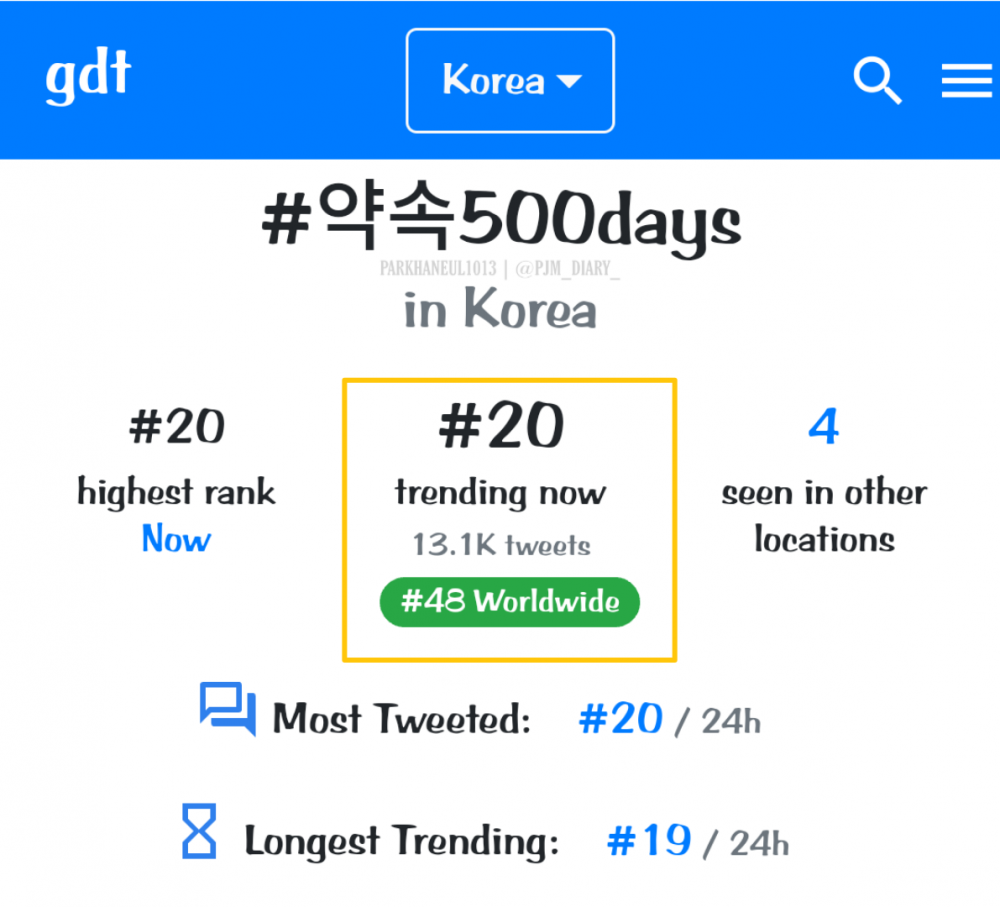 BTS Jimin has been making several major record on SoundCloud after he released "Promise". Right after Jimin released "Promise", he immediately snatched the biggest debut title on SoundCloud with 8.5M streams in 24 hours. He not only received huge media coverage from achievements, but he also received huge support from famous act from all around the world. He is the first and only Korean act to break through 100M and 200M streams on the streaming platform. SoundCloud certified "Promise" as their buzziest drop back on 2019. With 207M streams as in 13th May 2020, "Promise" by Jimin is currently the 4th most stream songs of all time on SoundCloud. Jimin is the first Korean act to enter the top 5 most stream rank and "Promise" is the only Korean song and the only song will ballad genre on the list. Aside from that, "Promise" also ranked #1 in SoundCloud's Top 50: All Music Genre chart and Hip-Hop and Rap chart.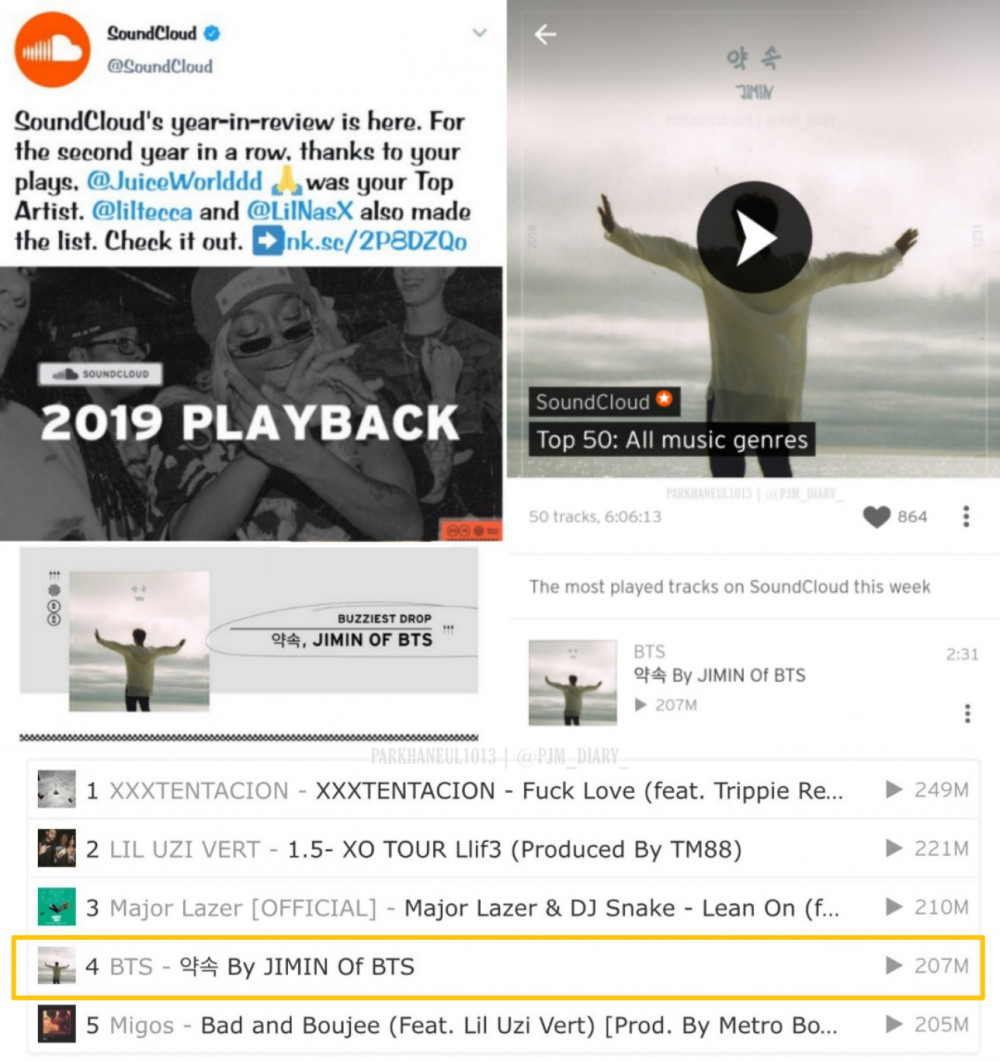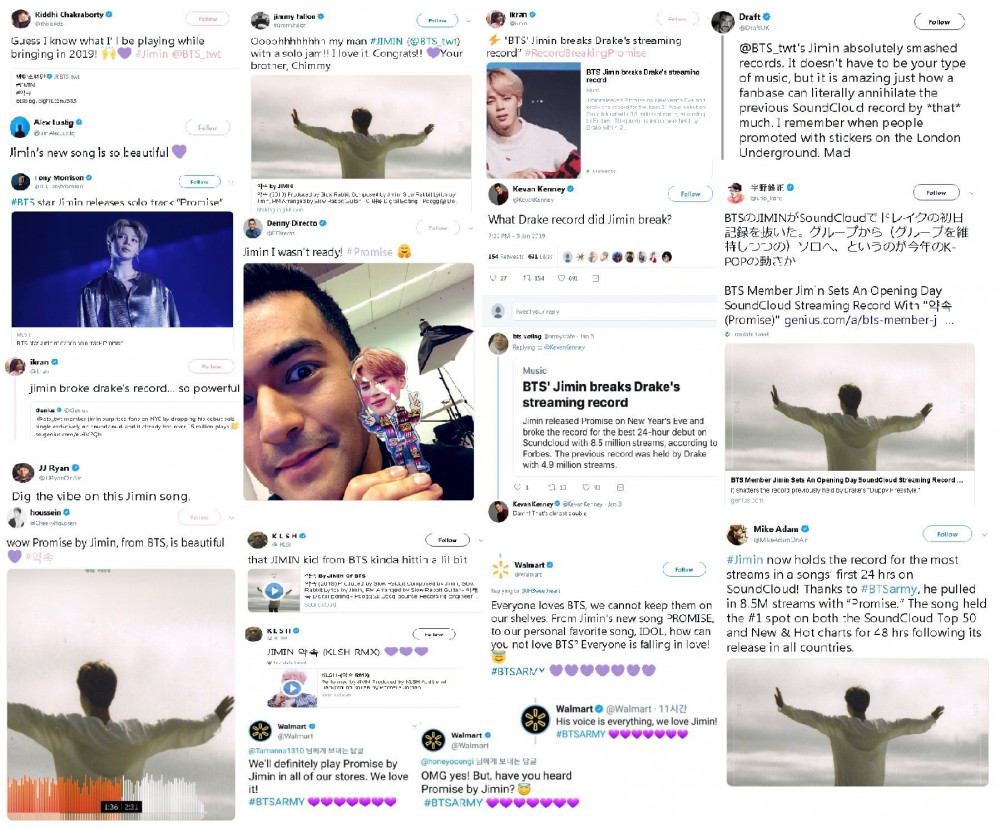 According to Polinews, SoundCloud is an open door for some of the world global stars and Jimin is a major record holder in South Korea, proving his power and impact as a soloist.
Source