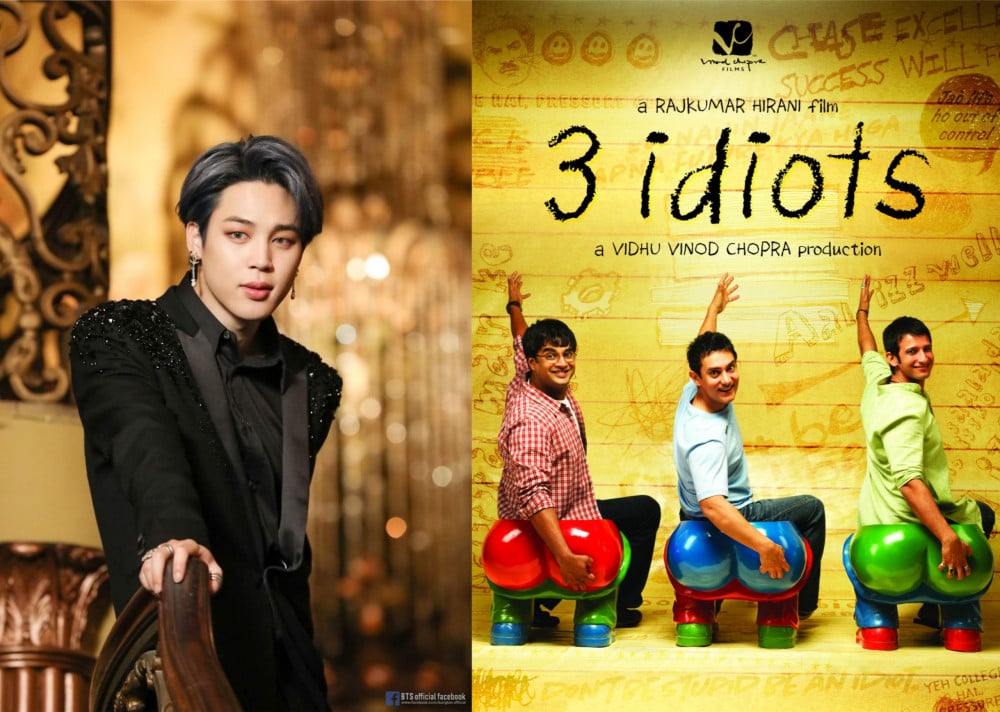 The #JiminEffect strikes once again after BTS Jimin mentioned a 2009 Bollywood movie, "3 Idiots" and make the movie went viral once again. "3 Idiots" is a famous comedy movie starring Aamir Khan, Madhavan, Sharman Joshi, Kareena Kapoor, Boman Irani and Omi Vaidya. The movie is about the friendship and life journey of three students at an Indian engineering college.
During Jimin's live on March 26th, he mentioned that he recently watched "3 Idiots" and "Me before you". As soon as his live ended, fans around the world especially 'desi-mys' (desi ARMY/Indian ARMY) couldnt stop talking about this.
Shortly after that, the production company for the movie, Vidhu Vinod Chopra expressed their gratitude to Jimin for loving their movie.
Aside from the production company, several Indian medias also reported about the news. This news was reported by Korean media, Indonesian media and many more.
KOREA NOW, a news channel on YouTube recently reported about Jimin making "3 Idiots" movie went viral once again. Check out the clip
Many people are still unaware of Jimin's impact and popularity in India. For example back on July 2019, students in English and Foreign Language University (EFLU) signed up for Korean classes because they were fans of BTS and Jimin.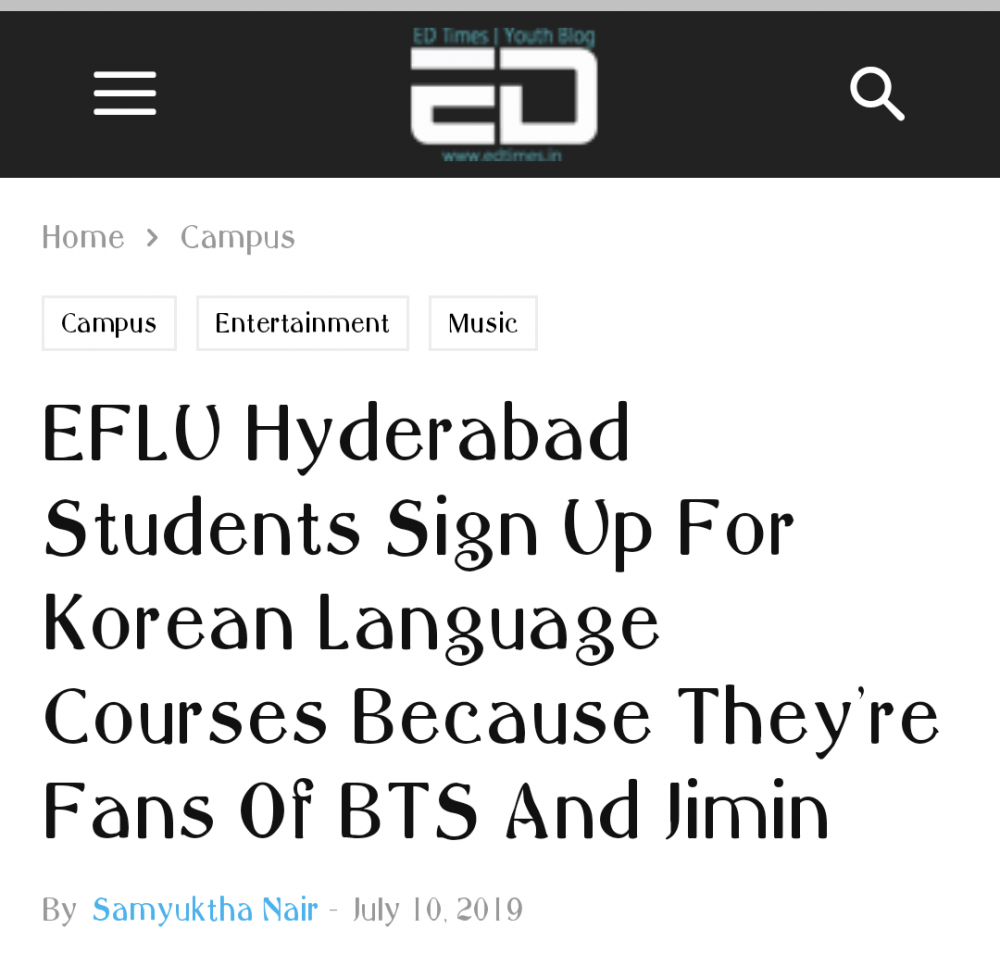 Jimin often appears in several media reports, advertisements, newspaper, television show in India. He was mentioned by celebrities such as actress, Ayesha Kaduskar. Indian actor, Ayushman Khurrana was seen to like Jimin's photo on BTS official Instagram. Check out the thread for more information.