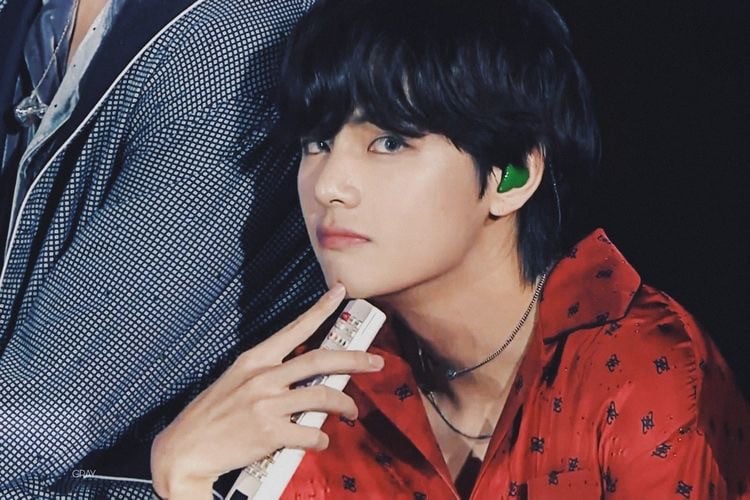 BTS V celebrated his birthday just a few days ago on the 30 of December 2019.
It was quite the grand party as V took over every social media across various countries and ARMY showered V with so much love and support that he broke and created multiple records.
According to GDT, 4 of BTS V's birthday hashtags are on the list of the most tweeted hashtags of the year 2019.
That's right! BTS V adds another achievement to his bag as #HappyVDay ranks at 33 with 3.7M tweets and it is also the highest ranked birthday hashtag for a Kpop Idol.
Other birthday hashtags such as #HappyBirthdayTaehyung ranked at #60, #HappyTaehyungDay at #63 and #태형생일ᄎᄏ ranked at #77.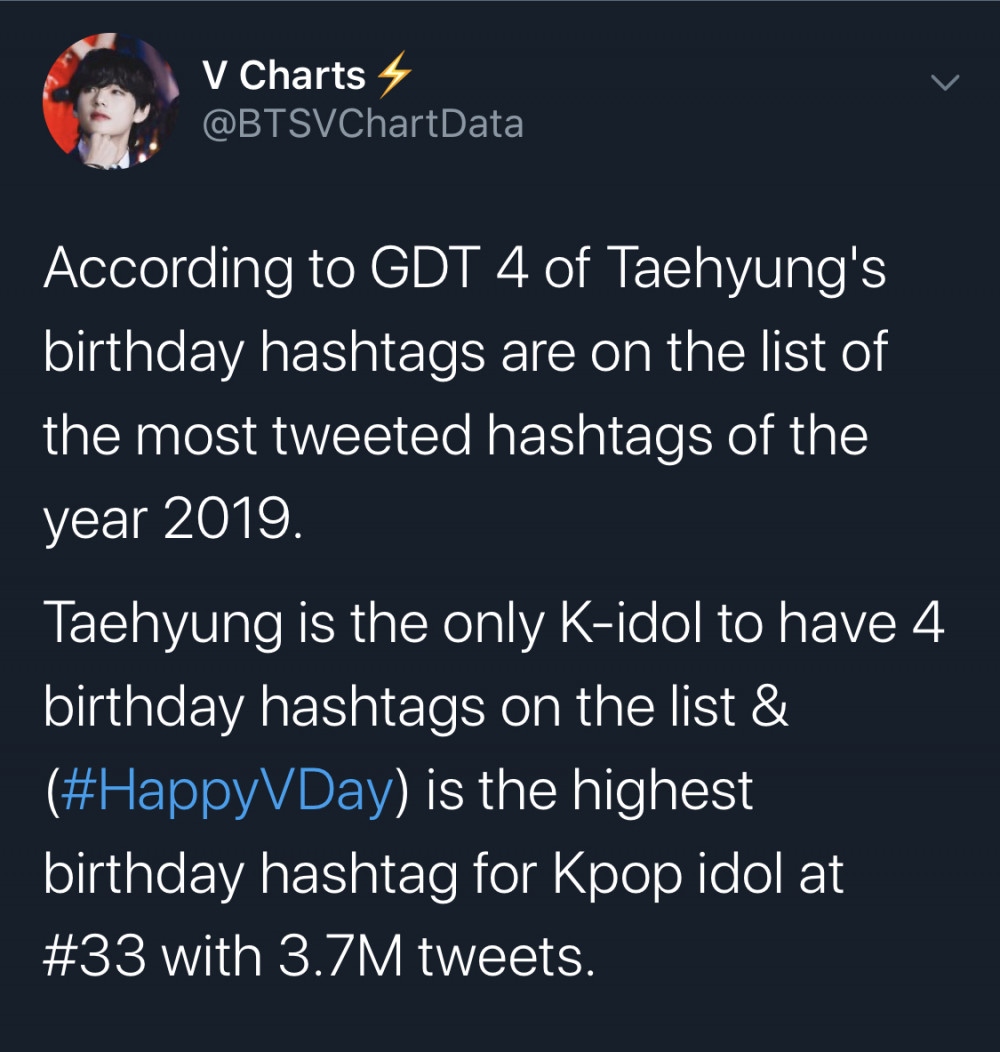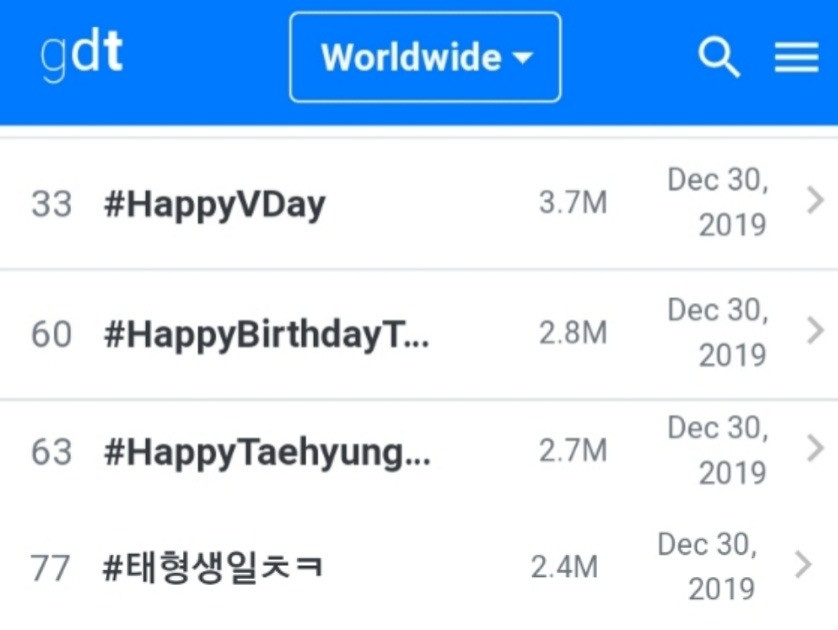 BTS V is the only K-idol to have 4 birthday hashtags on the list and the the highest birthday hashtag for Kpop idol.
Congratulations BTS V!