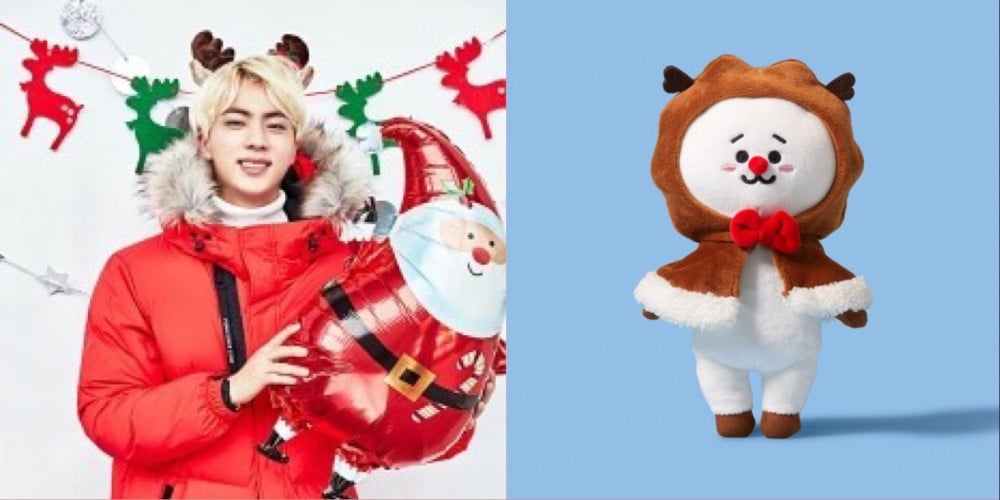 LINE FRIENDS just released 2019 BT21 WINTER COLLECTION today, November 4 in Korea. As soon as its release, RJ merchandise is the FIRST TO BE SOLD OUT among BT21 characters. This collection has not been made available worldwide yet.
Korea's LINE FRIENDS ONLINE STORE: RJ Winter Standing Doll is the first to be SOLD OUT as soon as it was available.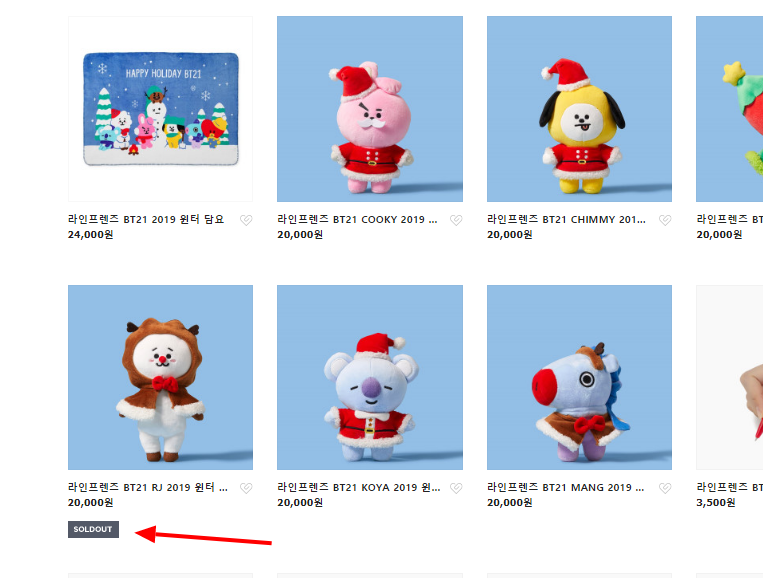 RJ winter standing doll was SOLD OUT as soon as it was available online!
Another merchandise from the collection, RJ Winter Pen was SOLD OUT first during initial release today & now they have restocked RJ winter pen on the website.

RJ Winter Standing doll was also sold out first in many LINE FRIENDS stores according to customers who shopped at LINE FRIENDS stores today.
OP dropped by a LINE Friends store and was disappointed that RJ 'Rudolph' Winter Standing Doll & RJ Baby pouch were already sold out first.
RJ was selling out fast at Itaewon branch! You can see lack of RJ winter standing dolls & RJ baby pouches on the shelves.
As usual RJ enthusiasts have been raving about the sold out RJ issue on twitter:
In conclusion, everyone needs at least one Rudolph RJ for this year's winter. No one can resist RJ's charms! All thanks to his creator BTS JIN