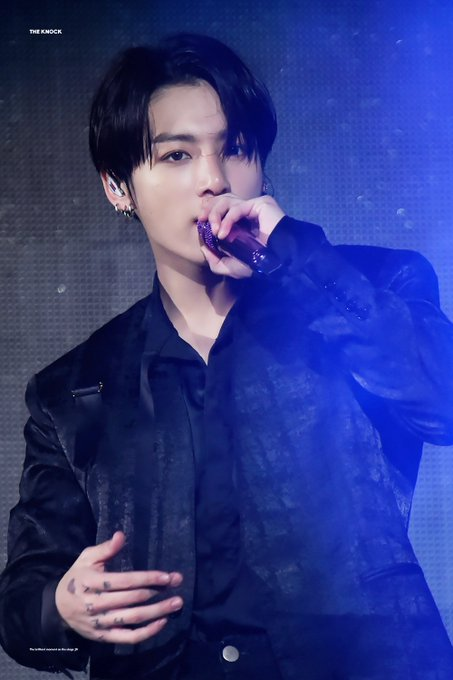 Jungkook of BTS is known for his insane selling power, from the infamous Downy shortage to the boost he gives startup companies his every move is buzzworthy. He has gotten shoutouts from luxury brands for wearing their clothes. Taking this international acclaim a step ahead he has been recognized as a trendsetter by leading fashion magazines like Allure and Harper's Baazar. His impact as the most searched kpop idol was featured in Elle Vietnam and he's been featured on Cosmopolitan several times with topics like his hair and airport fits making headlines. His red carpet fits have been featured by international news outlets like the US news magazines ET. To add on to this him saying "great style is wearing whatever you want regardless of gender" shows what an eloquent and open minded individual he is. Fans and media alike have commented upon his thoughtfulness on several instances. Truly a global superstar!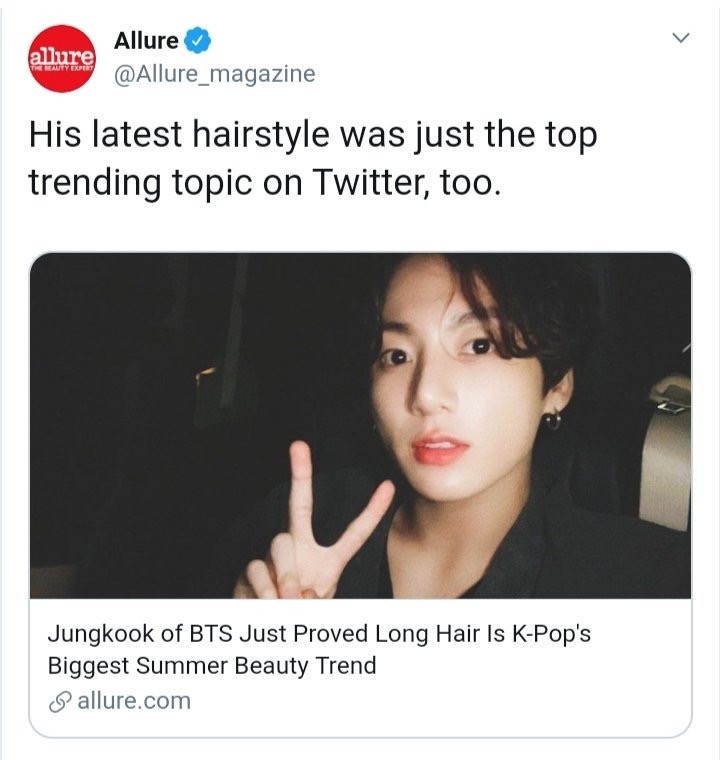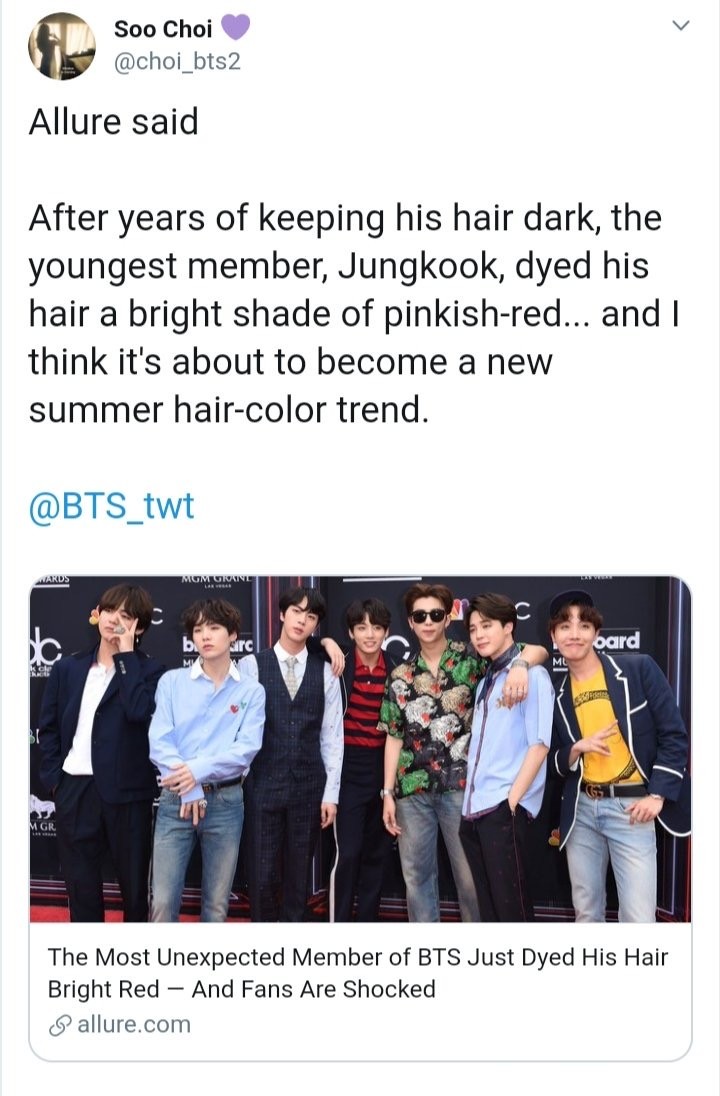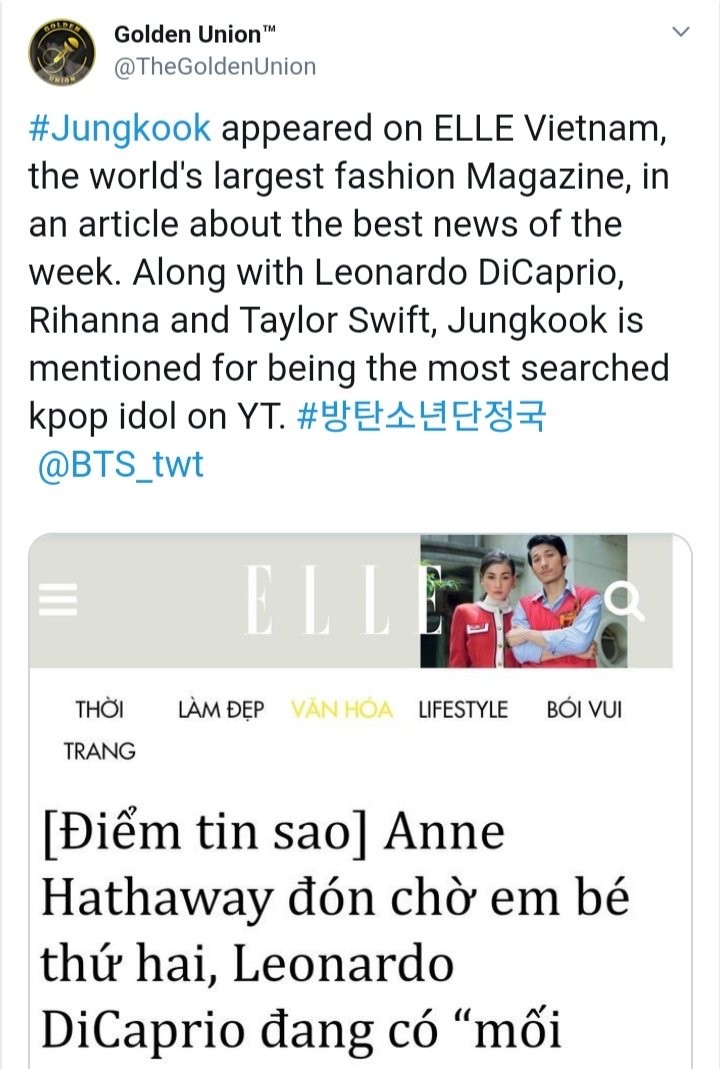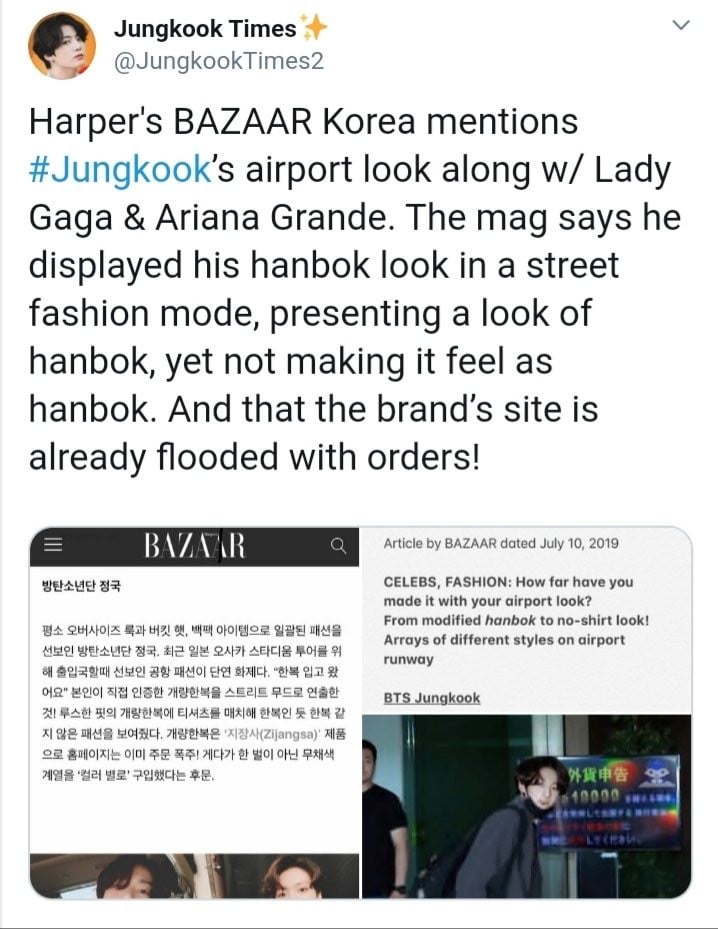 https://www.allure.com/story/b...

https://www.harpersbazaar.co.k...

https://www.elle.vn/sao-va-sho...