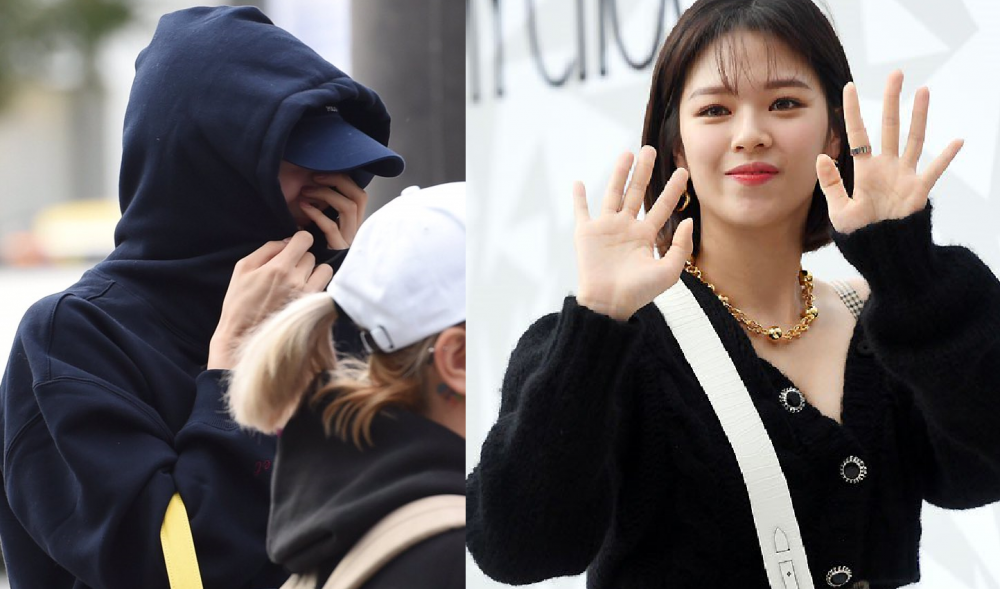 TWICE's Jeongyeon attended the opening event today of luxury brand Jimmy Choo looking graceful and radiant in black long sleeve top, plaid skirt, white Jimmy Choo body bag and brown sneakers.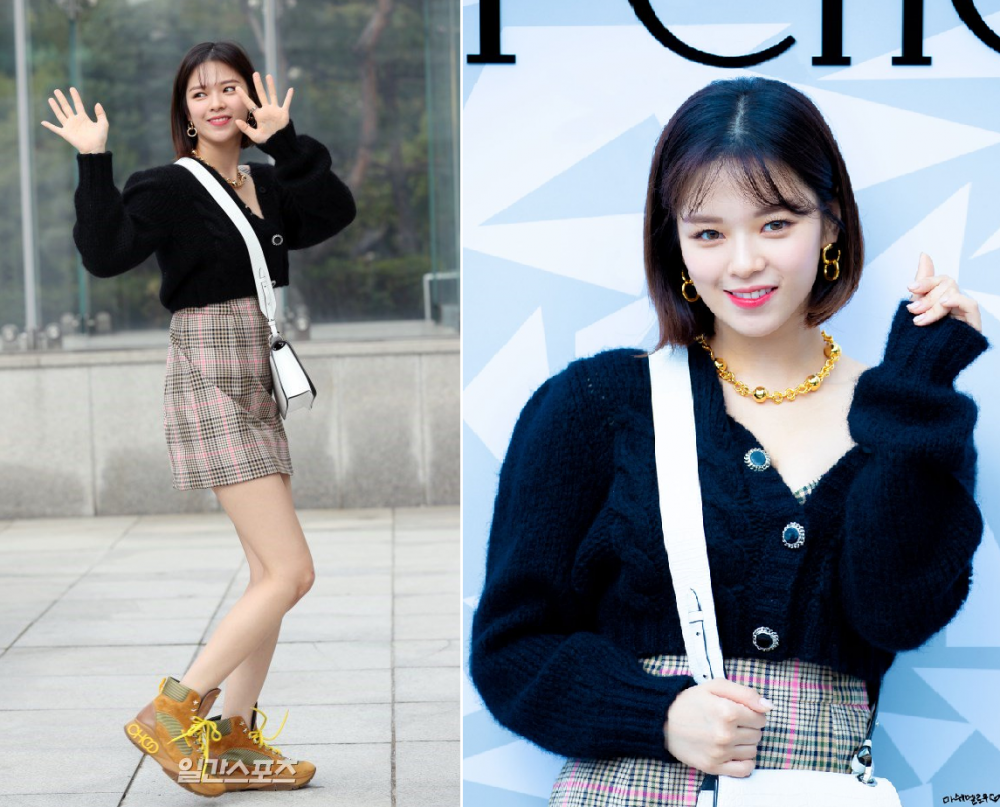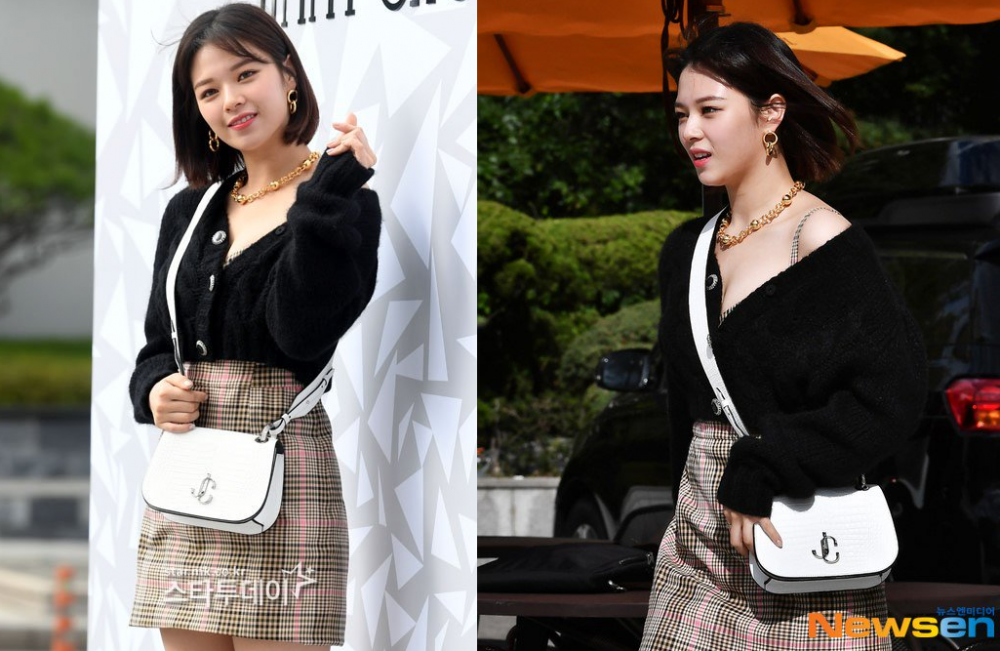 During event photoshoot, the press couldn't help but notice someone from the crowd screaming "pretty!". Turns out, a celebrity came to support Jeongyeon on her first solo appearance in an official event and fangirled over her at the venue - another TWICE member and Jeongyeon's bestfriend, Nayeon.
TWICE's eldest member was seen wearing casual clothes and tried to hide herself with her hoodie and cap but the press caught her disguise.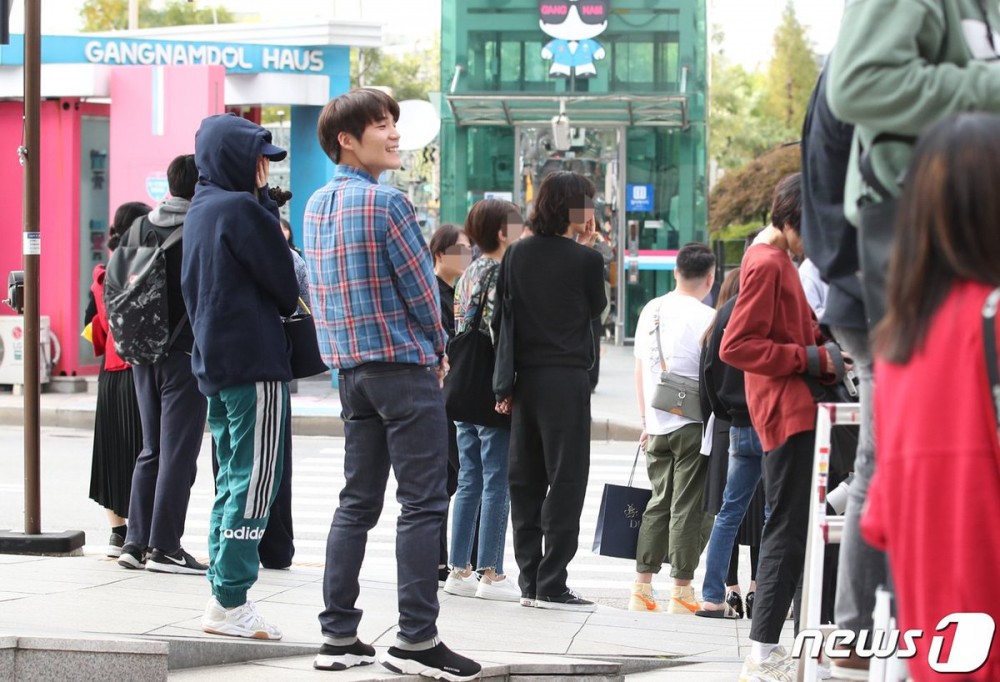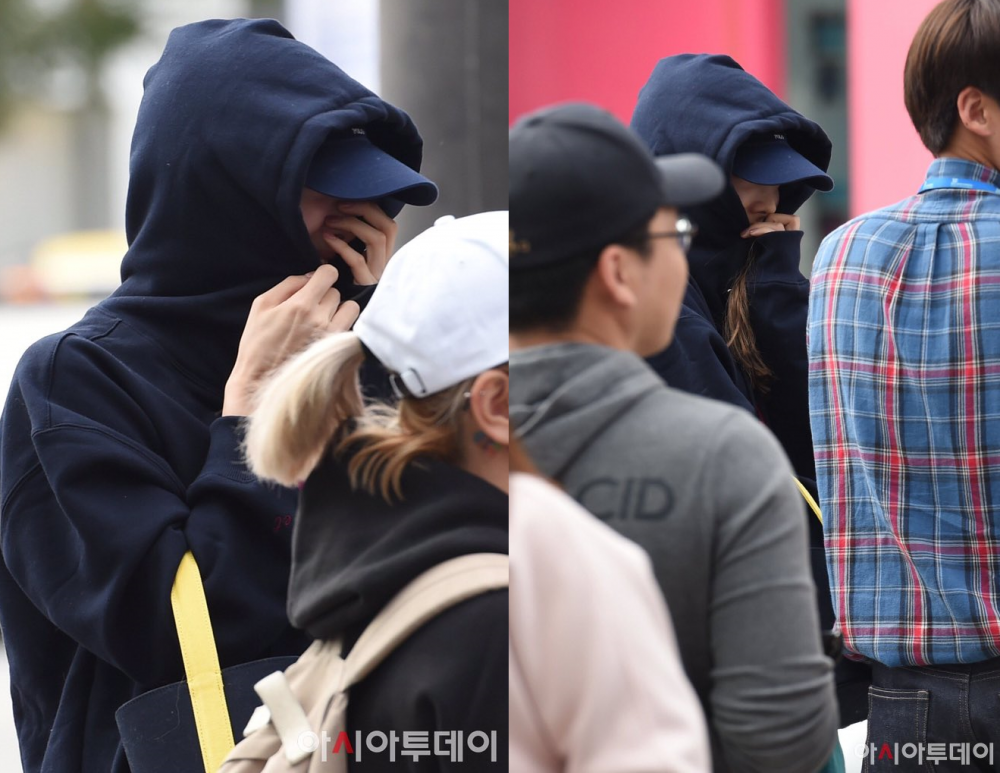 Fans couldn't help but gush over their cute friendship: