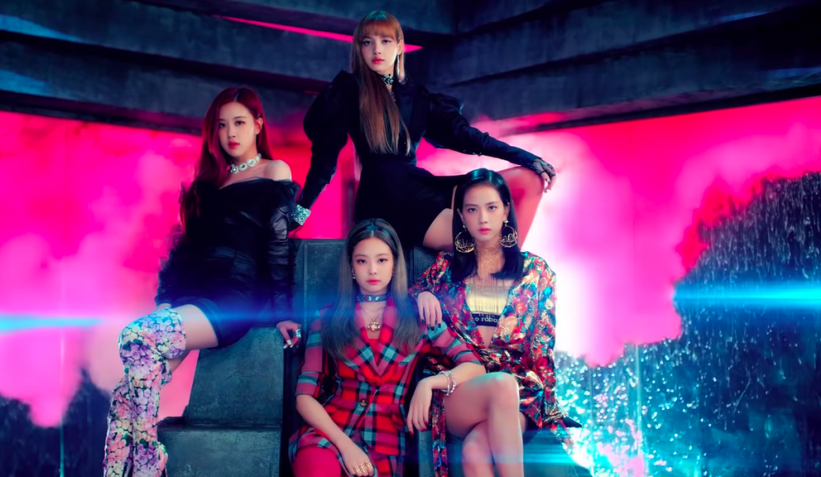 On the night of last Sunday (20th), the BreakTudo Awards 2019 aired in Brazil and some k-pop names were awarded. The big surprise of the night was the BlackPink, which won in all 4 nominations received.
BlackPink won four big awards last night, International Music Video Of The Year for "Kill This Love", Boom Video Of The Year also for "Kill This Love", Best Collaboration for "Kiss and Make Up" with Dua Lipa and won also K-pop Female Group. With the victories, BlackPink made history in the Brazilian awards, becoming the first k-pop group to dominate the list of winners alone.
Other k-pop names that were also awarded were EXO, BTS and Jackson Wang. EXO won in the K-pop Male Group category, Jackson Wang won in the K-pop Artist category and BTS in the categories International Fandom and International Group / Duo.
BlackPink venceu o BreakTudo Awards 2019 na categoria Grupo Feminino de K-pop. Congratulations @ygofficialblink ! #BreakTudoAwards #BlackPink pic.twitter.com/iXsg1s993Z

— BreakTudo Awards (@breaktudoawards) October 21, 2019
"Kiss and Make Up" da Dua Lipa e BlackPink venceu o BreakTudo Awards 2019 na categoria Colaboração do Ano. Congratulations @dualipa and @ygofficialblink #BreakTudoAwards #BlackPink pic.twitter.com/XD1lVv4xqj

— BreakTudo Awards (@breaktudoawards) October 21, 2019
"Kill This Love" do BlackPink também venceu o BreakTudo Awards 2019 na categoria Clipe Boom do Ano. Congratulations @ygofficialblink! #BreakTudoAwards #BlackPink pic.twitter.com/tLi1AC2vPh

— BreakTudo Awards (@breaktudoawards) October 21, 2019
Donos do clipe mais visto nas primeiras 24 horas, BTS vence na categoria Duo/Grupo Internacional do BreakTudo Awards 2019. Congratulations @BTS_twt #BreakTudoAwards #BTS pic.twitter.com/pClmFYite3

— BreakTudo Awards (@breaktudoawards) October 21, 2019
Jackson Wang venceu o BreakTudo Awards 2019 na categoria Artista de K-pop. Congratulations @JacksonWang852 ! #BreakTudoAwards #JacksonWang pic.twitter.com/HBJtNP4hNH

— BreakTudo Awards (@breaktudoawards) October 21, 2019
EXO venceu o BreakTudo Awards 2019 na categoria Grupo Masculino de K-pop. Congratulations @weareoneEXO ! #BreakTudoAwards #EXO pic.twitter.com/Z4ni2cw7DI

— BreakTudo Awards (@breaktudoawards) October 21, 2019