Chen is definitely taking over the world with his newest mini-album 'Dear my dear' along with the "Shall We?" music video and the social media charts are definitely proving it.
He currently has the top 3 trends worldwide:
#첸에게_빠지는_가을 (In Fall We Fall Into Chen)
#ShallWeMVOutNow
#YesWeShallCHEN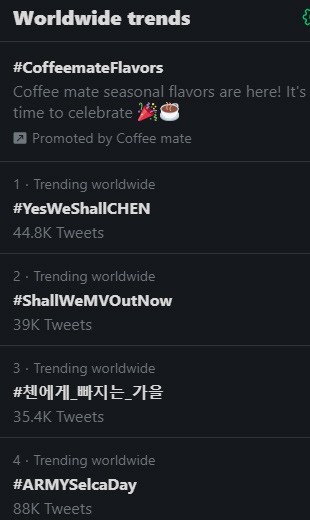 Check out some of the tweets users have been tweeting since the release below.
Congratulations to Chen!