These solo fancams are legendary!
We all love the groups. We support them and watch their performances as a whole, but no one can deny that a solo fancam of a particular idol may draw us in the most. As a result, we love to watch them more often than not. Solo fancams are also a way to attract new fans, a great way to promote a group and amplify their popularity. These fan cams are available in every social platform including the Facebook accounts of official channels.
Here are the TOP 15 Most Viewed Female Idols Focus on their Facebook Official Channels.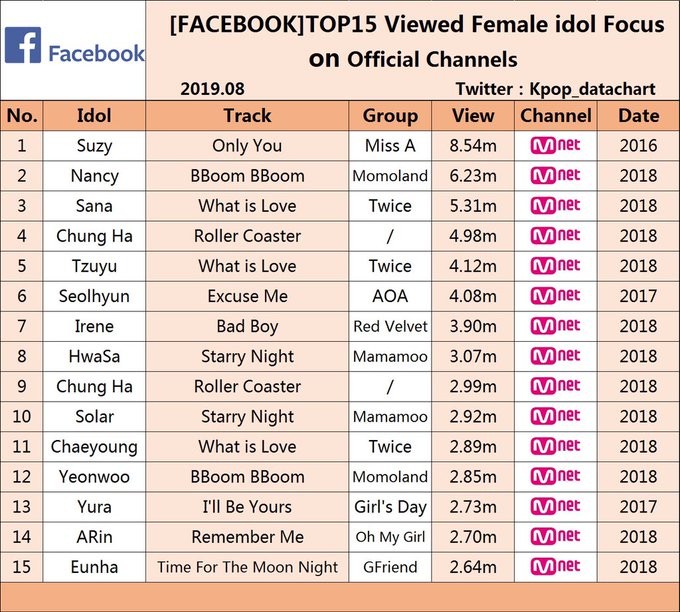 Suzy, of the former girl group Miss A, topped the list for the solo fancam of Only You. Netizens were fascinated by her cute and sexy performance, even for her single earring, a fashion that they wanted to try out. The fancam has an impressive 8.4M views to date, even if it was released almost 4 years ago. Check out the video below.


Now here are the TOP 15 Most Viewed Male Idols Focus on their Facebook Official Channels.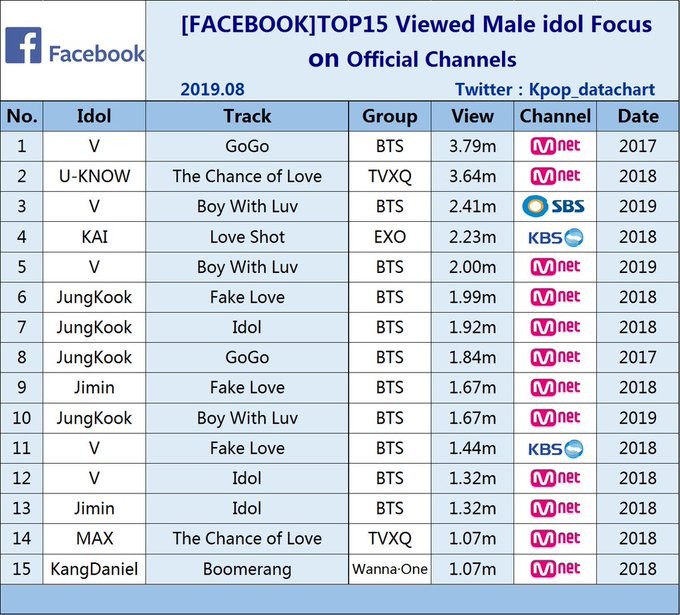 BTS V's "GOGO" solo fancam reigns among male idols which topped with 3.79M views. Netizens adored BTS V's cute, quirky performance that showed his duality, at the same time, his fun personality. Many have also been captivated by his voice. Here's one comment that attracted a viewer to become an Army because of BTS V!


Watch his performance here!

So overall, who reigns supreme? Let's check the TOP 30 Viewed Idol Focus on Official Channels.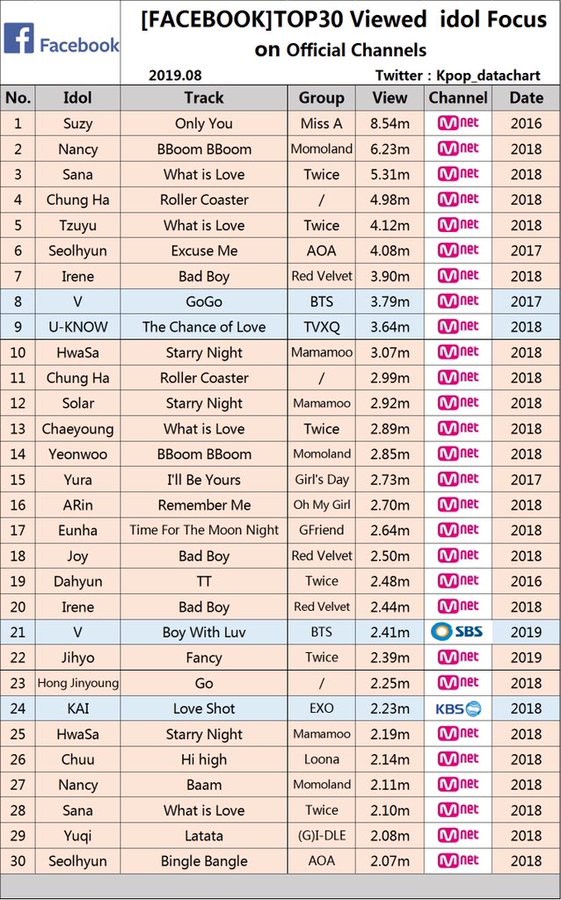 Still a win for Suzy! This shows that solo fancams can be timeless masterpieces that allow us to watch our biases a little bit more and appreciate their impeccable performances. Congratulations Suzy!