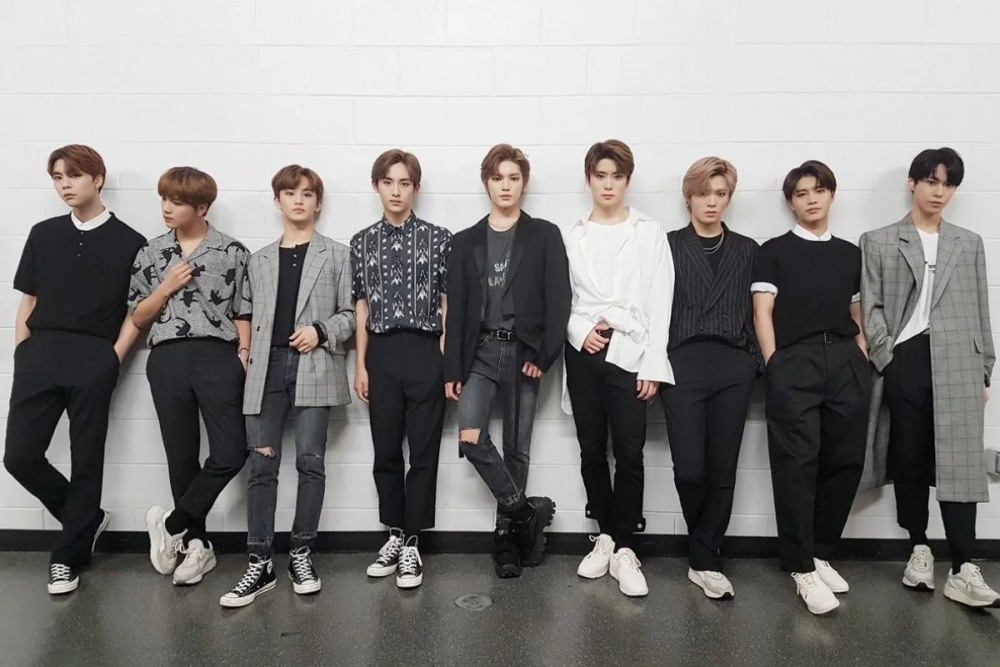 The arrival of K-pop band NCT 127 at Bangkok's Suvarnabhumi Airport on June 23 sparked a frenzy, with fans resorting to extreme measures to catch a glimpse of their idols.
For most people of sound mind, an airport is not somewhere in which to spend any more time than absolutely necessary. Even those types who dutifully turn up to check-in desks at least two hours before their scheduled departure aren't, at other times, inclined to dilly-dally in the perma-lit arrivals area for anyone other than their long-lost brother/mother-in-law/prodigal son.
K-pop fans, however, are not always of sound mind. Rather than a necessary evil that must be endured to get from A to B, for Blinks or the BTS Army, airports provide a rare point of contact with their idols in Blackpink and BTS, respectively, the terminals becoming scenes of mass hysteria – and mass annoyance, as travellers across Asia are discovering.
According to a recent article in the Bangkok Post, devotees of nine-member boy band NCT 127 (NCTzens) swarmed the Thai capital's Suvarnabhumi Airport on June 23 to wave their heroes off. "Fans were seen trying to get inside areas off-limits to non-travellers and standing on parked luggage trolleys outside the departure area just to get a glimpse of their favourite singers," the English-language newspaper reported.

Airport counters were inaccessible in the crush and footage has emerged of fans apparently forcing their way into a first-class lounge, much to the bemusement of actual front-end passengers.
Suvarnabhumi's management has vowed to crackdown on such wanton behaviour, outlining plans to fence fans into designated areas and threatening fines or legal action against any who make too much noise or obstruct other airport users.
But sometimes, ground staff are no match for fervent pop fans. At Beijing Capital Airport last year, followers of Nine Percent, a Chinese attempt at the K-pop boy band formula, broke through the boarding gate, emplaned and swarmed into the first-class cabin, where the objects of their obsession were settling in head of take-off. The brouhaha caused a two-hour delay.
On April 19, an army of enthusiasts descended on Shanghai's Hongqiao International Airport, some 24 hours in advance of their idols' – 16 of whom were reported to be transiting through the airport – expected arrival or departure times, according to online news site Next Shark, and a glass barrier was smashed in the anarchy that ensued.
And in December, Korean Air announced that it would be changing its refund policy for cancellations after three devotees of the now-disbanded K-pop group Wanna One
- two from mainland China, the other from Hong Kong - boarded a Seoul-bound flight at Chek Lap Kok, took pictures of their heroes and then asked to disembark, causing all 360 legitimate passengers to evacuate the plane and pass through security again. The offending individuals demanded ticket refunds and reportedly received partial compensation for their troubles.
The stars around whom these fans orbit appear to have had enough, too. On July 14, Winner member Kang Seung-yoon tweeted his fans: "I hope you guys can take photos while following the rules of the airport, so you don't get hurt, and others using the airport aren't inconvenienced," according to a translation published by English-language K-pop news site Soompi.
Of course, manic mobs do not represent the entirety of K-pop's millions of admirers, rather a small, if somewhat scary, proportion of the masses; if only because purchasing a first-class seat on a flight, even one they intend to have reimbursed, is out of financial reach for most teenagers.
When the South China Morning Post waited with BTS Army "soldiers" at Hong Kong airport in anticipation of the superstars' arrival earlier this year, the welcome party was confined to a small area outside the airport. Suvarnabhumi might want to take heed.
Written by Mercedes Hutton