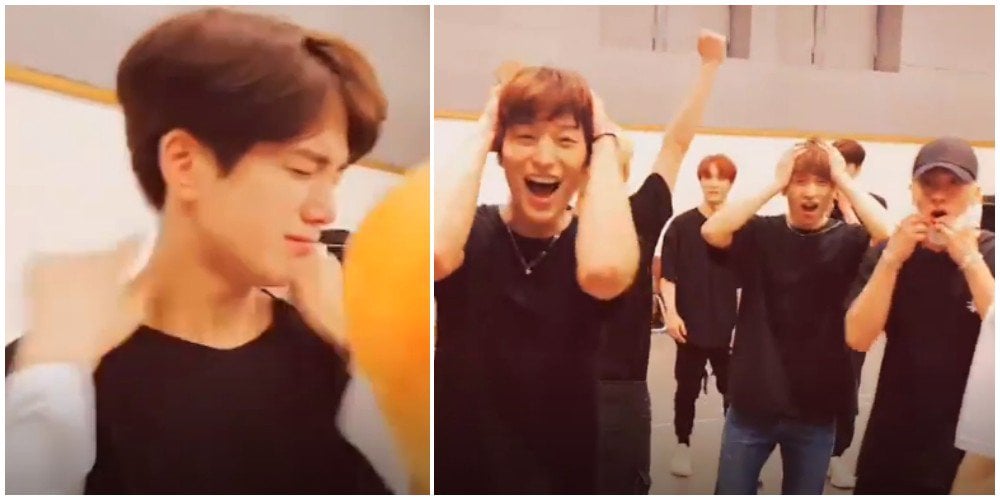 The Boyz reacted to their very first music show win.
On the May 7 airing of SBS MTV's 'The Show,' The Boyz with their new song "Bloom Bloom" took #1 for the first time since their debut. Unfortunately, The Boyz couldn't accept the trophy on stage due to concert practice. However, their agency made sure to deliver the exciting news.
With a cake, a staff member walked into the practice room, saying, "The Boyz, congratulations!" After being informed about their win, The Boyz let out screams and also showed tears.
The Boyz thanked their fans and said, "It's kind of disappointing how we couldn't celebrate this on stage in Seoul or be with The Bs but we're always with you guys in our hearts. We have become #1 artist thanks to you guys."
You can watch The Boyz' reaction to their first music show win in the video below.