Stray Kids has come back with a fierce EDM song, "MIROH"! Let's take a look at why this song may be a Bop or a Flop.
WHY IT'S A BOP:
1. That Haka Dance... Yes!!
It's been confirmed that portions of their choreography are based on the Haka, the ceremonial dance of the tribal Māori, hailing from New Zealand. The traditional dance is known for its fierce and demanding qualities of dancing, so one might think it would be difficult to integrate properly into a K-Pop choreography. Luckily, Stray Kids are able to adapt it and adapt it well into 'MIROH'.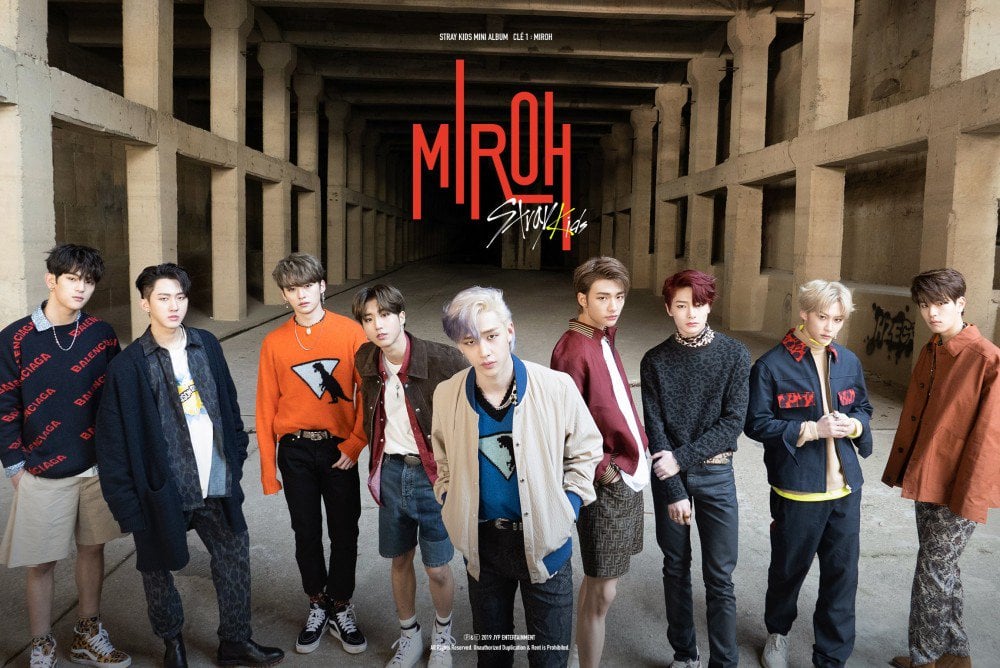 You can see Bang Chan introduce it in the MV at 1:23, thumping his chest and slapping his knees. His facial expressions are on point as the rest of the group joins in to perform the dance together. Combined with the musical buildup in the background, not only does it look good, but it looks right. The Haka looked like the perfect dance-style to compliment the song, and that's what made it perfect.
Besides the Haka, the choreography, in general, was extremely dynamic and fun to watch. These boys know how to dance and they definitely showed it. Check out their full dance practice video below:
2. Two-Part Chorus Galore + Rapping
I can safely say after listening to this song that this isn't something musically conventional within the K-Pop genre. 'MIROH' embraces EDM in a way I haven't seen done in a while with many groups. It just sounds different, and I love it.
Specifically, it's parts like the two-part chorus (first introduced at 1:53) that made this song so musically memorable. The first part features powerful instrumentals, along with the tiger sound effect and the boys dancing to the rhythm in perfect unison. Then, Bang Chan and I.M take turns singing a really satisfying melody that supplements (yet contrasts) the previous section. That musical bi-polarism gave me shivers.

Personally, my favorite member in Stray Kids has always been Changbin. This guy can rap. Sure, he raps fast, but he raps with superb diction and with a low, commanding tone that just captures your attention. Listen to his solo rap verse at 1:46. Tell me that isn't the perfect build-up into the chorus.
3. MV is an eye-catcher
It was exactly the type of grand stage that was needed to do this song justice. I loved how JYP spent the necessary resources for the extras, stage, graphics, etc. to make this MV pop. Also, bonus points for imbedded social messages, which seems to be showing young revolutionaries or anarchists fighting against the corrupt corporate elite in the urban jungle. Cool!
WHY IT'S A FLOP:
1. Just a little more to be desired... especially the ending

The song was dynamic, packed with great choreography and MV visuals, and featured some great, edgy verses. But musically, there was just something left to be desired.
EDM songs are known for repeating similar melodic and harmonic structures to consistently build hype. But Stray Kids were going for a different sound anyway: why not do something out of conventional EDM and add a touch of their own flair? Personally, I really wanted to hear some kind of unique bridge towards the ending instead of an extended chorus (which was good too, don't get me wrong). But a good bridge, in my opinion, could've really taken this song to another level. It was the idea of constant musical repetition that bothered me a little because that is usually a quality in many poorly-made songs.
So what do you think? Do you think "MIROH" is a bop or a flop? Let us know below.