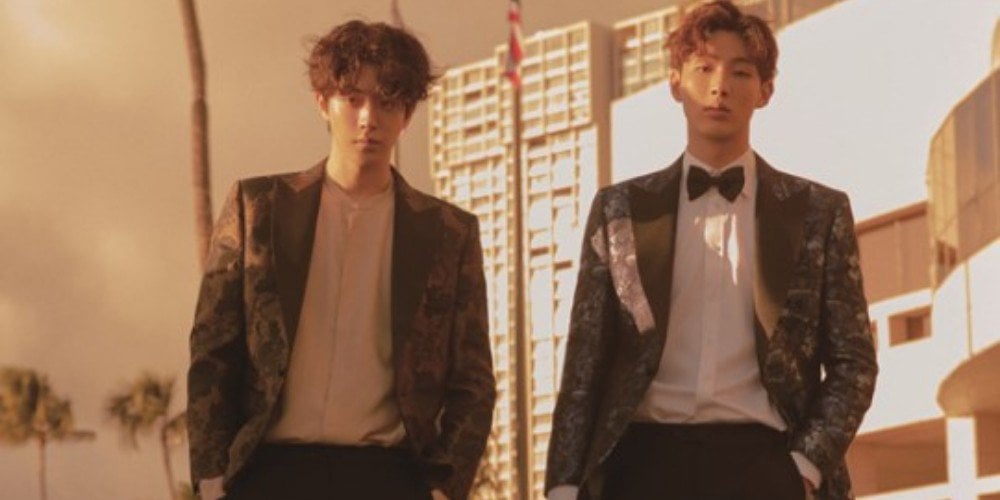 Nam Joo Hyuk and Ji Soo showed off their tight bond on 'Leon.'
The two stars, who are known to be close friends, flew over to Hawaii together for the photoshoot. Dressed up in dandy suits, Nam Joo Hyuk and Ji Soo are total heartthrobs.
In the interview, the two revealed they enjoy traveling together. Nam Joo Hyuk said, "Our 'mukbang' theme trip to Jeju Island is a good memory."
Nam Joo Hyuk also shared the two talk about their acting often. He said, "It's uncommon to have this kind of relationship, but we honestly tell each other what's good and what's bad. We're grateful existence to each other." Ji Soo added, "But acting isn't the only thing we talk about. We recommend music and have talks on many different things."
More of Nam Joo Hyuk and Ji Soo's bromance can be found in the May issue of 'Leon.'