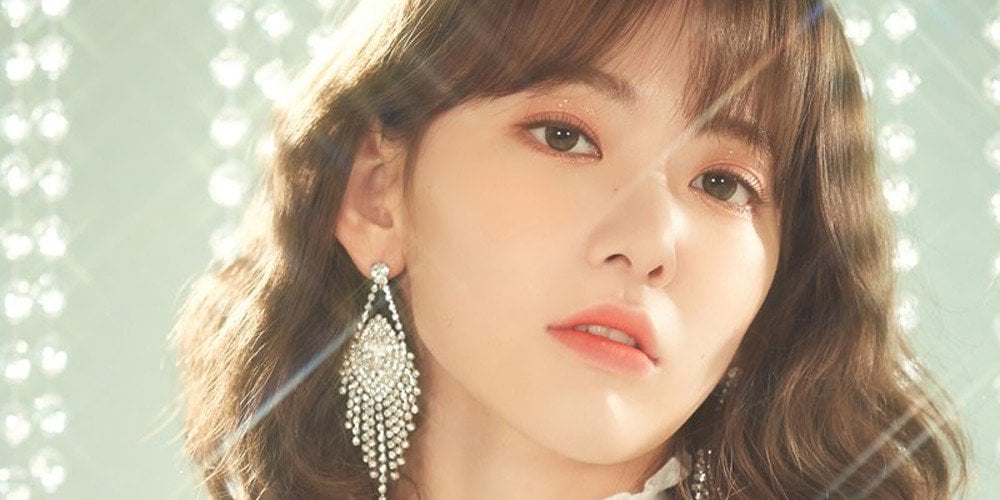 In a recent broadcast of her personal radio program 'Tonight, Under the Sakura Tree', IZ*ONE member Miyawaki Sakura pointed out something "odd" about her choreography parts in IZ*ONE's comeback title track "Violeta"!
While the radio broadcast aired back on April 3, the broadcast was recorded before IZ*ONE full comeback, and thus, Miyawaki Sakura shared some behind-the-scenes stories during her comeback preparations.
She said:
"The new dance was made by the choreographer who made 'La Vie en Rose',"
"...and it is very difficult."
"And there are so many places where we sit down and then stand back up."
"Everyone has a lot of the sit and stand parts, but I personally think that I sit down and stand up the most of all the members."
"Which is why I would like for the fans to count the number of times!"
"To see who sits down and stands up the most."
"I was talking about this with Kang [Hye Won] chan, but Kang-chan said that she has more of those parts than me, and so she has it harder."
"But I'm definitely the one who sits and stands the most, and I'm definitely the one who has it the hardest!"
"So please count for me, everyone!"
Per Miyawaki Sakura's request, the fans actually went and counted the number of times, as well as the rough part where each member, sits down and then stands up again! As you can see below, Miyawaki Sakura does in fact, have the highest number of sit and stand moves, totaling 13 times!
Sakura's rival(?) Kang-chan also does the sit and stand move a total of 10 times, right after Lee Chae Yeon and Yabuki Nako who both do the move a total of 11 times!
Netizens commented, "Sakura's radio is so full of funny petty things kekekeke. So cute kekekeke", "Kkura gets the sit and stand award!", "Kekekeke sitting down and standing up again, it's a lower body workout Kkura, it's a good workout", "Well, it could also mean she has the most times being near or in the center", and more!
You can catch Miyawaki Sakura's full 'Tonight, Under the Sakura Tree' broadcast from April 3, below! The discussion about the sit and stand move begins around the ~3:15 mark.