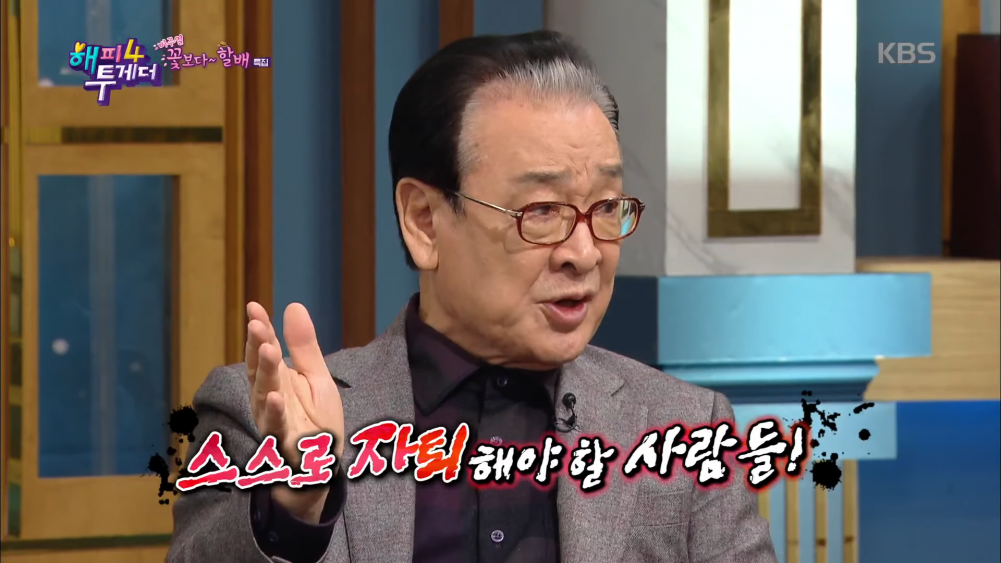 84-year-old actor Lee Soon Jae shared his thoughts on the ongoing controversy in the entertainment industry.
On the April 11 airing of KBS 2TV's 'Happy Together 4,' the veteran actor who has been in the industry for 64 years shared there's something he wants to say to his hoobaes.
He mentioned the issues involving Seungri, Jung Joon Young, and more, and said, "It's not in my field (of acting) but an issue in the singing field. You know we (as celebrities) gain popularity. In the past, we didn't have much financial gain from our popularity but it's different now."
Lee Soon Jae pointed out celebrities have an influence on the public and teens as public figures, and said, "The court will be the ultimate judge but I (personally) think they're wrong. There are many who need to leave the industry on their own," and emphasized hoobaes need to take care of oneself when their popularity increases.