Now that we're well into our beginnings of 2019, a lot of K-pop music labels are debuting more groups and idols. As K-pop has grown over the years, plenty of groups like Big Bang, Wonder Girls, TVXQ, Girls' Generation, BTS, and more have paved ways for new idols to grow and succeed in the industry. But it's difficult to be a new group following after such legends. Here are some ways you as a fan can support new groups!
1) Do NOT compare them to their seniors.
As much as we love our senior groups, it is important to recognize that each new idol has their unique talent and passion to bring to the industry. As K-pop grows and succeeds, it's important to create space for more idols to take the stage where our favorites formerly stood. In no way does a new group diminish the amazing work our favorite idols put in to set the ground for the industry so why not celebrate their passion, strength, and perseverance in the music industry!
2) Stream their music/videos!!
And do NOT comment about how another group is better. Again, each group will be incredibly different and have various skills and personalities to bring, so in no way are they better than previous idols but check out their music! And if you don't like it, move on and find a new group.
3) Do NOT start fandom wars/compare them to each other.
For whatever reason, fandoms love starting wars between groups but we forget our favorite idols are actually friends and support one another as much as we support them. While we're fighting over who's better, they're supporting and uplifting one another. So why don't we do it too?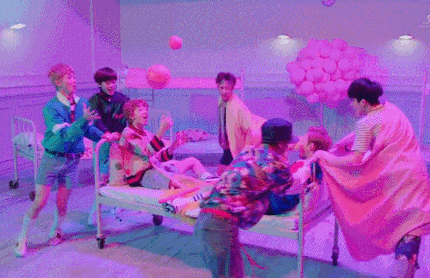 4) Have fun!
KPOP is all about creating a space for fans to come together and celebrate their idols, their favorite music, and fun stages. Each idol and a new group will bring something new to the game so it's important to have fun with their music and explore new styles you may not originally be interested in.