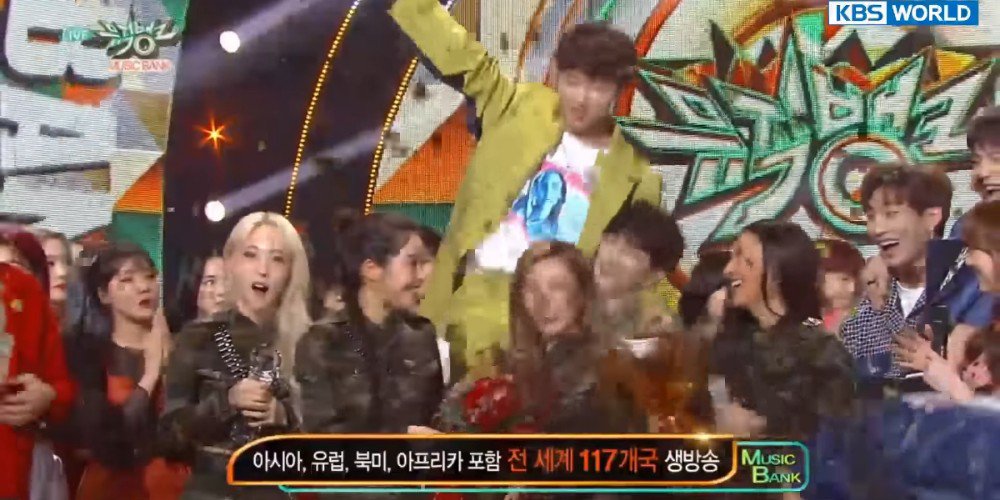 Rookie boy groupThe T-Bird apologized for their disruptive behavior.
On the March 29 airing of KBS' 'Music Bank,' MAMAMOO placed #1 with "gogobebe." Immediately after the winner announcement, The T-Bird ran behind MAMAMOO and excitedly let out a shout.

Many viewers criticized The T-Bird for their "inappropriate" behavior and "stealing the attention" away from the winner.
In response, The T-Bird posted an official apology. The T-Bird stated,
"We sincerely apologize to MAMAMOO sunbaenims, affiliates, and MooMoo fans. We've reflected on our rude behavior. We feel responsible for the actions that have caused harm and discomfort to many. We're apologetic and grateful for people who've provided criticism on the issue. We will deeply reflect on the incident that occurred on the music show today, and we will show a responsible and improving side not only in music but in everything we do from now on. Once again, we apologize to MAMAMOO sunbaenims and MooMoos, and to those who were displeased with our actions."