I discovered Kpop just a few years ago, and I am no longer the person I used to be. What I mean to say is that my habits have now ever so slightly changed in the positive light.
I now dance to Kpop songs such as "What is Love?" by TWICE, and I try to learn all the dance moves and try to perform to a more synchronized manner. Dancing is actually a new hobby I picked up, and I feel more energized than I previously did. Due to the fact that I hardly ever exercised at all!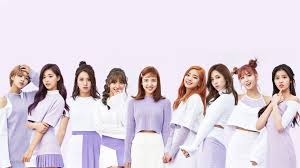 What initially attracted me was the warmth and unity within separate and joint fan bases. It was amazing how your favorite Kpop group brought together millions of fans who feel the inspiration and joy.
A large majority of people at my school are Kpop fans, so this makes it much easier to strike a conversation about BTS, TWICE or Blackpink. Thanks to Kpop, you could make more friends online like on sites such as Instagram and Twitter.
Sometimes when I feel down, I listen to my favorite Kpop jams. For example, the group BTS like many others have a varietyof songs about mental health and depression. Their songs contain inspiring messages that uplift my spirit.
For instancem BTS's Jimin came out with the song titled "Promise".It contains lyrics within the song stating "Baby you could be your light".This lyric can have many interpretations including that one should be dependent and not rely on others and they are the key to their own happiness and should come first. Self-love is a constant message prevalent through BTS's love yourself album.
Finally, a BIG thank you for reading my first content. I'm new to the writing community, so if you have any other suggestions on how I can improve please let me know and I will try to do my best.
(✿╹◡╹)