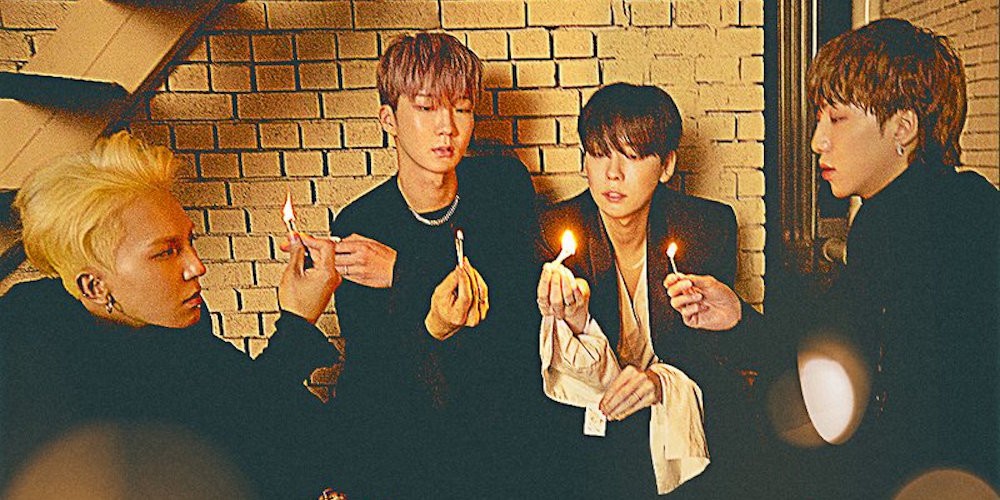 WINNER have dropped a new group teaser image for their pre-release single!
In the photo below, the 4 WINNER members sit close together under a stairwell, each lighting a match. The members put a chic twist to the famous story of 'The Little Match Girl' by transforming into 4 trendy, fashionable 'Match Boys'.
WINNER's pre-release single is set to drop on December 19, ahead of their 3rd full album release some time next year.