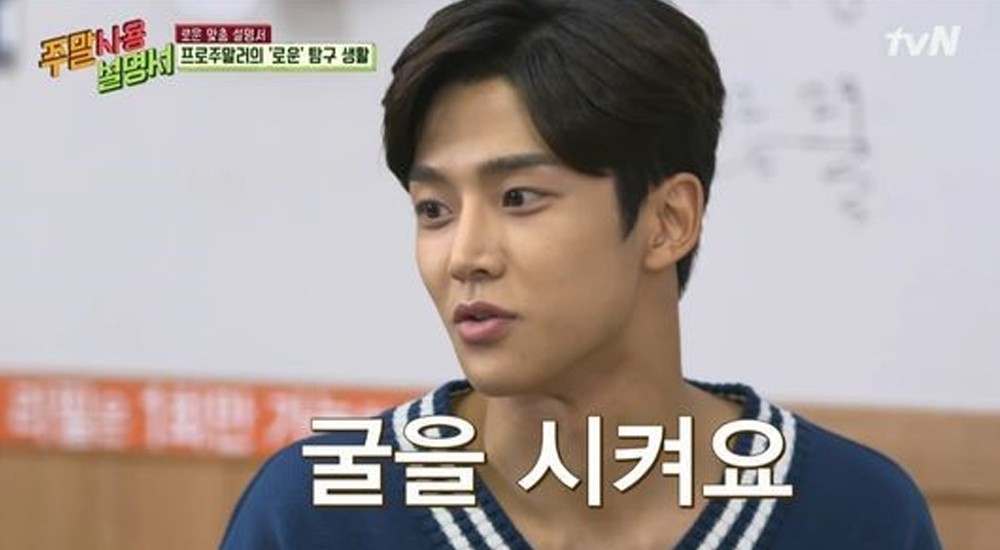 SF9's Rowoon was a special guest on the December 9 broadcast of tvN variety program 'Weekend User Manual.'
During the episode, the idol went into his activities with SF9, his experience as a runway model, and other fun anecdotes as he found himself getting closer to the rest of the cast. He also went into his particular food likes and dislikes.
"When I'm finished with my schedule and I return to my dorm at night, I eat raw oysters I order through a [food delivery] mobile app," he explained. "I go to the convenience store below our dorm and buy vinegared red pepper paste to dip them in."

He also added that while he can eat virtually anything with no problems, there is one thing he can't stand eating.
"[I can't eat] the soft carrots in curry. I can't eat them because they're too mushy. However, I can eat raw carrots and I can eat carrots that are cooked inside anything else," he elaborated.
The cast then took turns asking if he was okay eating certain other dishes that soft carrots are well known to be inside of, like black bean noodles and certain stews. Rowoon confirmed that he could eat them all well.
To this, the cast members couldn't help but joke: "Are you sure you don't just hate curry?"
Check out the full clip below!