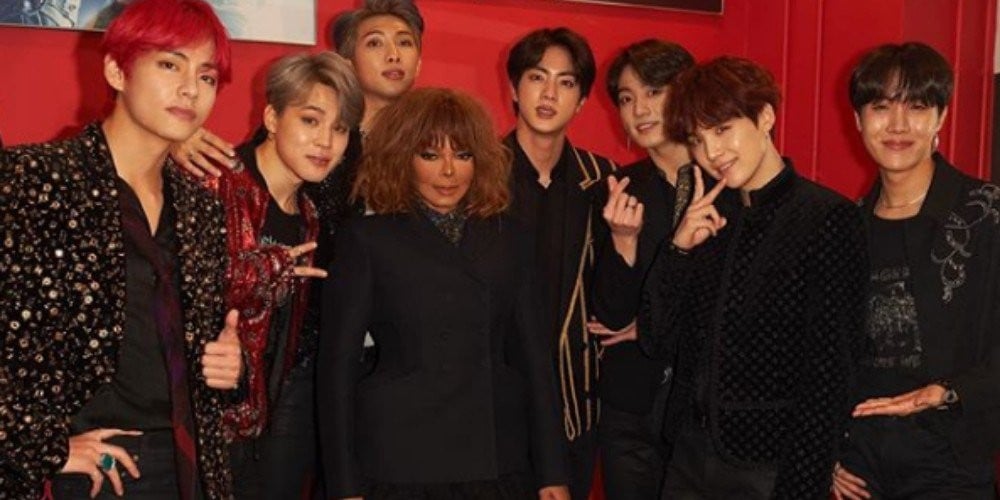 People have expressed curiosity about a certain member of BTS.
On December 14th, Janet Jackson shared a group photo taken with BTS at '2018 MAMA' on her Instagram. In the Comments section, many netizens -- presumably non-Kpop fans -- left questions asking, "Who is the red haired guy?"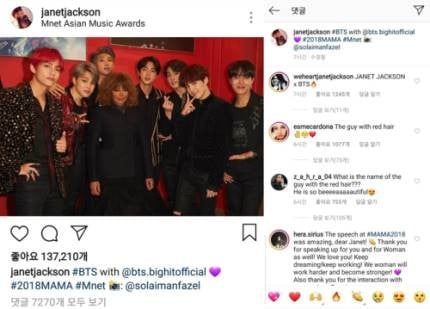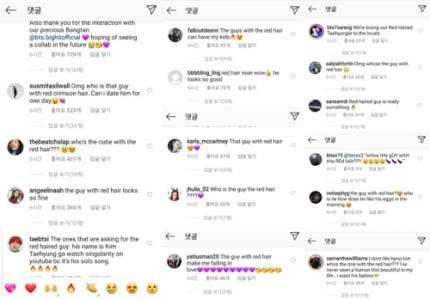 Referring to V, the comments desperately sought to find more about the "red haired" member. This online syndrome helped V rise up to #1 in Daum's real-time search engine, with 'Janet Jackson' closely following behind as #2.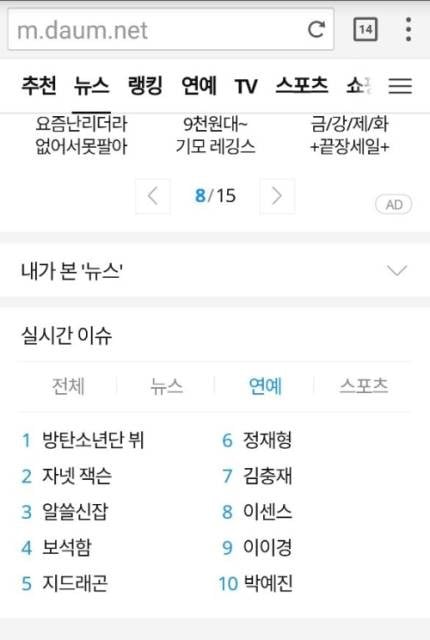 From the ARMYs, responses about V correspondingly filled the rest of the Comments section. In the past, a similar phenomenon had occurred to another BTS member, when member Jin was referred to as "the 3rd member from the left" after the BBMAs.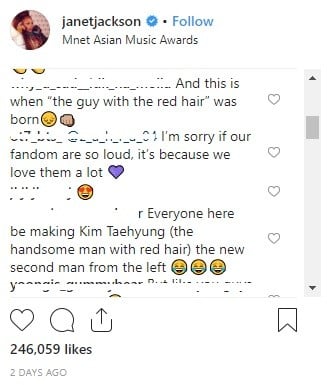 Our 2017's 'World's Most Handsome Face' has done it again!