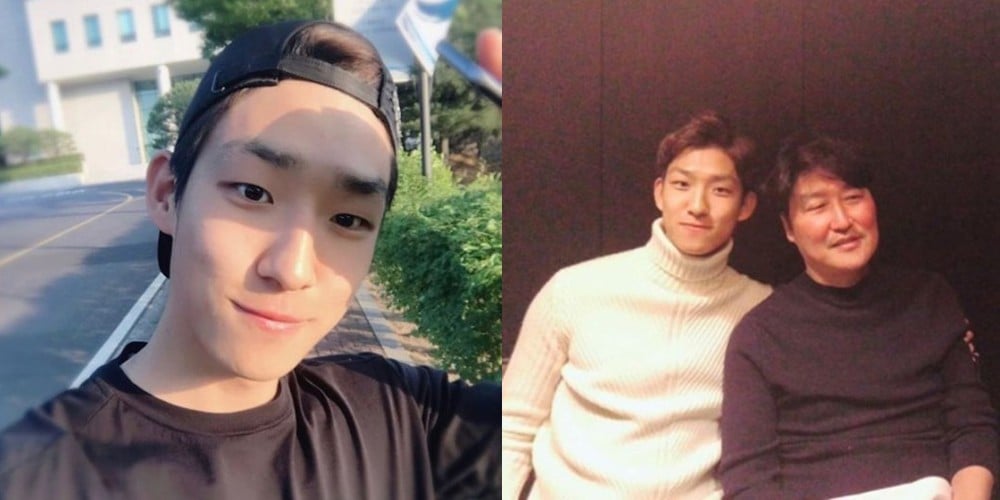 Actor Song Kang Ho's son and soccer player for the Suwon Samsung Blue Wings, Song Jun Pyung, apologized to EXO fans via his SNS on December 18.
Previously, Song Jun Pyung said via his Instagram story, "EXO fans, enough with the comment terrorizing already." The comment was suspected as Song Jun Pyung's response to malicious comments about his father Song Kang Ho's upcoming film, 'The Drug King'.
Currently, crime/drama film 'The Drug King' and family/historical film 'Swing Kids' are expected to premiere in theaters on the same date, December 19. Both films have been carrying out active promotions ahead of their premiere, and in this process, it was noted that select netizens began flooding 'The Drug King' with malicious comments. Due to the fact that competitor film 'Swing Kids' stars male lead EXO's D.O, Song Jun Pyung seems to have aimed his comment toward EXO fans. However, many pointed out shortly after his comment that there's little evidence to prove the malicious comments were left by EXO fans.
As a result, Song Jun Pyung issued an official apology with, "Due to my short thinking, I posted an impudent comment. I would like to bow my head in apology to all EXO fans."
'The Drug King', directed by Woo Min Ho, tells the story of a small town smuggler in the 1970s who eventually becomes the king of the underground drug industry, targeting a much more mature audience. 'Swing Kids', directed by Kang Hyung Chul, deals with a band of tap dancers from various backgrounds who fight against the odds in order to stand on stage - targeting families and young audiences.

[UPDATE] On December 18 during a roundtable interview in light of his new film, actor Song Kang Ho also took time to apologize on behalf of his son. He began, "Before the interview begins, I have something I would like to relay. My son posted an impudent comment on his SNS after interpreting false information. My son has apologized sincerely for his actions, but I would like to apologize once again not only to EXO fans, but also to all film fans."