Suho
 surprised reporters with an unexpected performance. 
On November 19, Suho, Chanyeol, Kai, D.O., Baekhyun, and Chen arrived at the Incheon International Airport for their schedule in Taiwan. 
The leader was the first to get off the van. After a moment of hesitation, Suho suddenly rolled on the ground.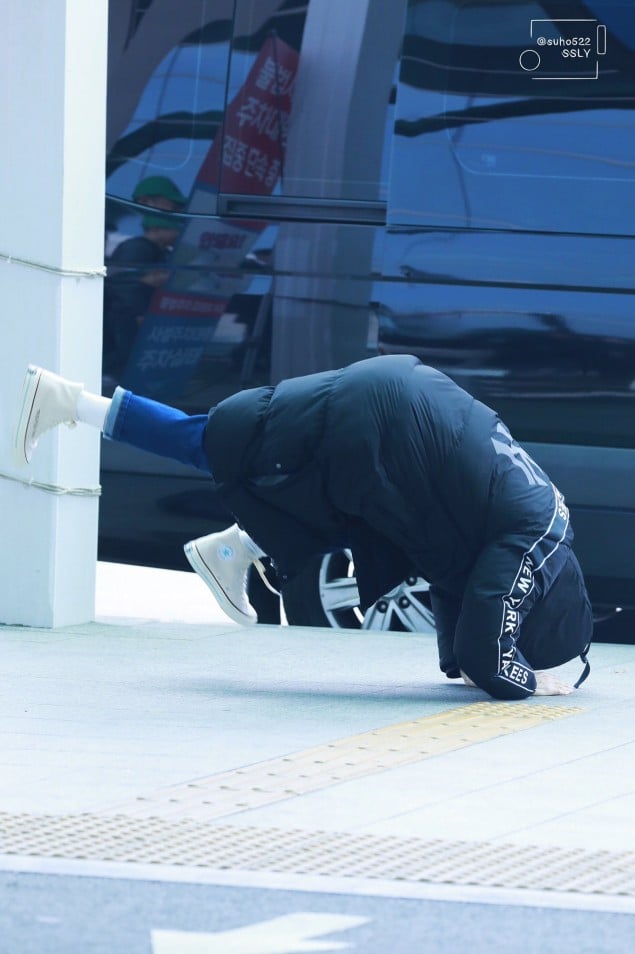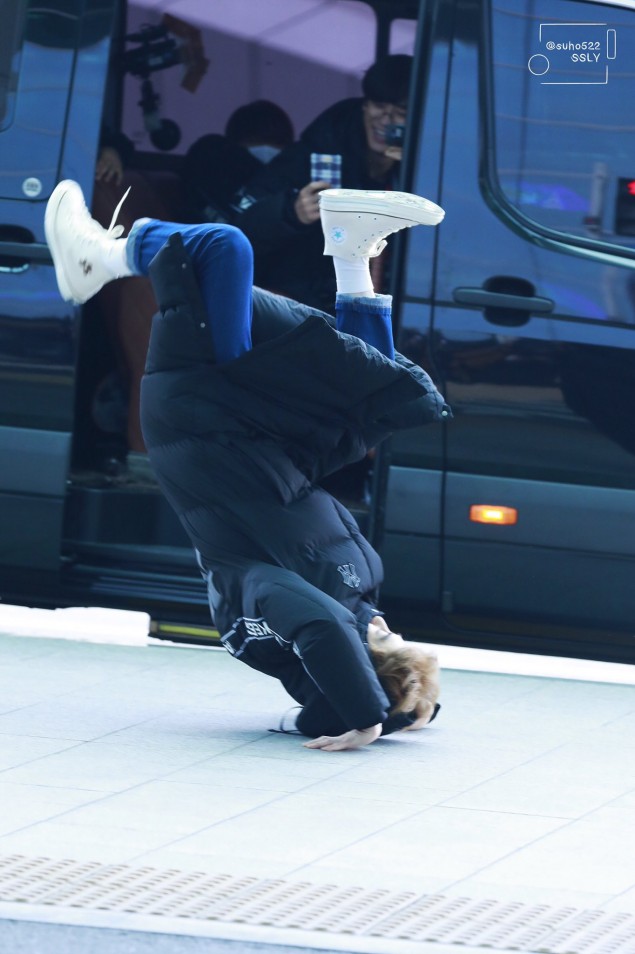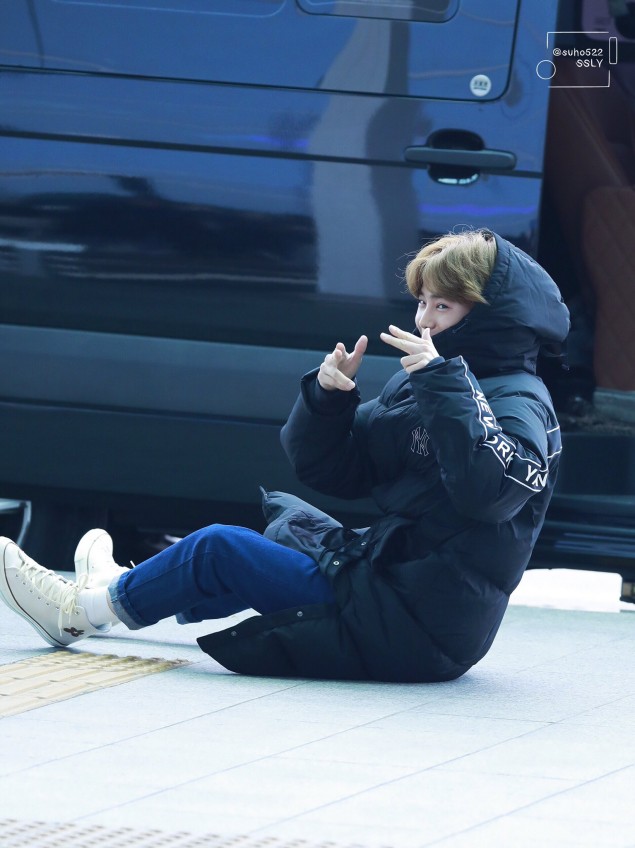 And then he did the heart pose with his arms. Meanwhile, Chanyeol is captured laughing and filming the scene from the van.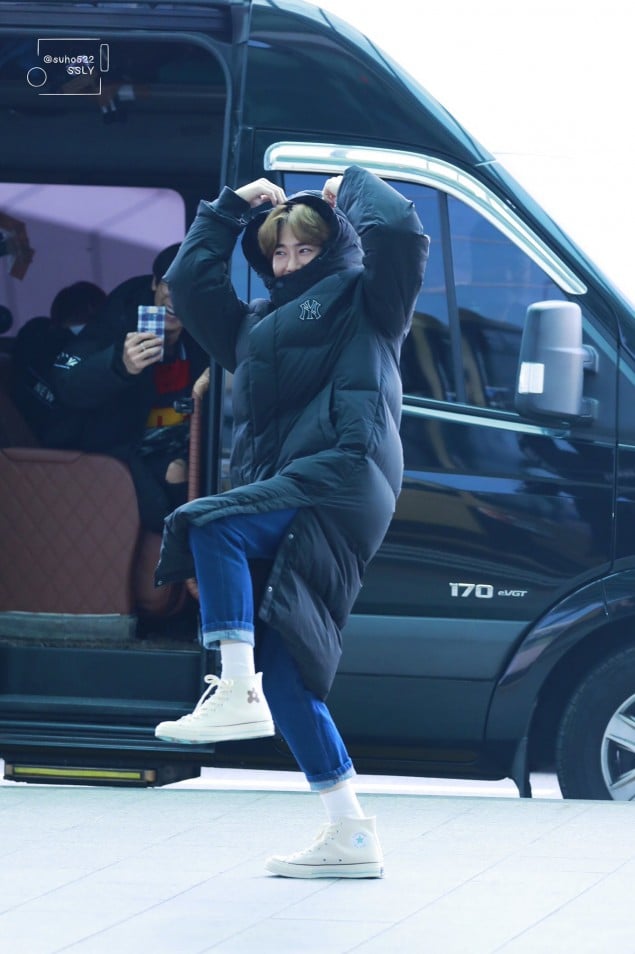 Following Suho's unexpected ground roll performance, everyone else also got off the van. Fans assume Suho had to roll on the ground for a dare or a penalty while filming EXO's reality show. 
Whatever it is, fans, as well as reporters, got a good laugh from the unexpected scene. 
Check out Suho's ground roll yourself in the clip above.