Being in the K-Pop fandom = major memes. It's easy for us to forget the craze of a comeback once the initial excitement has worn off, but it's hard for us to forget the iconic memes that have accompanied the promotions, fan service, and content in general! Some moments are so unbelievable that we're glad there's video and photo proof so that we can revisit those moments and think: "Wow. That really happened. K-Pop
did
that." Here are a few facts that are pretty hard to believe without seeing it with your own eyes: 
5. Choi Minho and Melania Trump
Melania Trump accidentally stood in front of SHINee's Minho, whom the fangirls in the video are freaking out over, and this became a viral internet meme. The PyeongChang Winter Olympics was one for the K-Pop books in all regards.
4. Kim Jong Un and Irene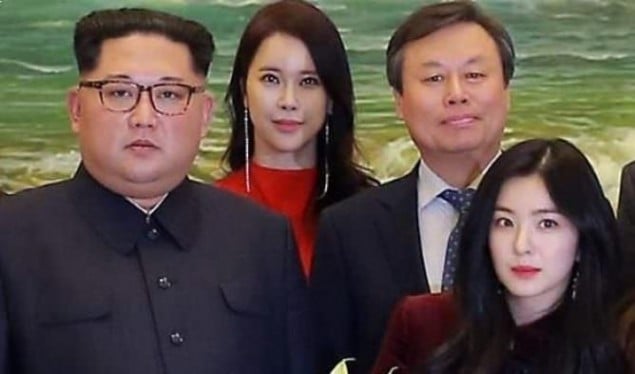 This is one of those facts where if you said, "Oh, did you know Irene from Red Velvet took a photo with Kim Jong Un?" Any rookie K-Pop fan would just scoff and laugh at your crude joke. But, BAM - whip out this photo and watch their jaw drop in shock. FYI: Kim Jong Un is a Red Velvet stan.
3. VIXX and Usher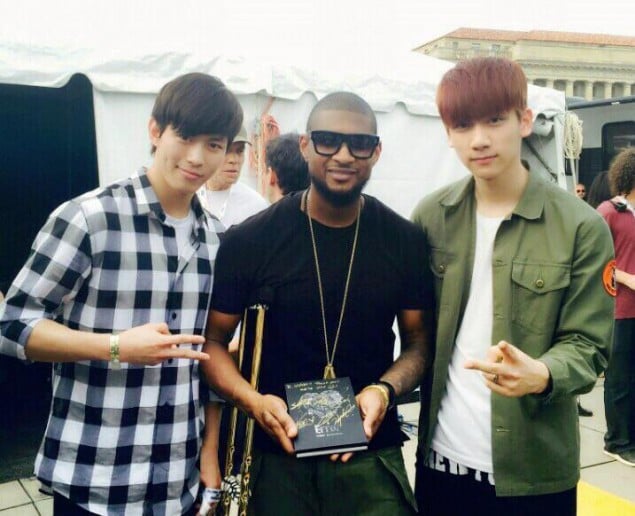 Another unsuspecting K-Pop fan! This time, none other than American singer, Usher. This hilarious photo of Hyuk and Hongbin next to him throwing up peace signs while Usher holds an autographed copy of their album is probably one of the weirdest juxtapositions to exist in K-Pop image history. 
2. Backstreet Boys with BTS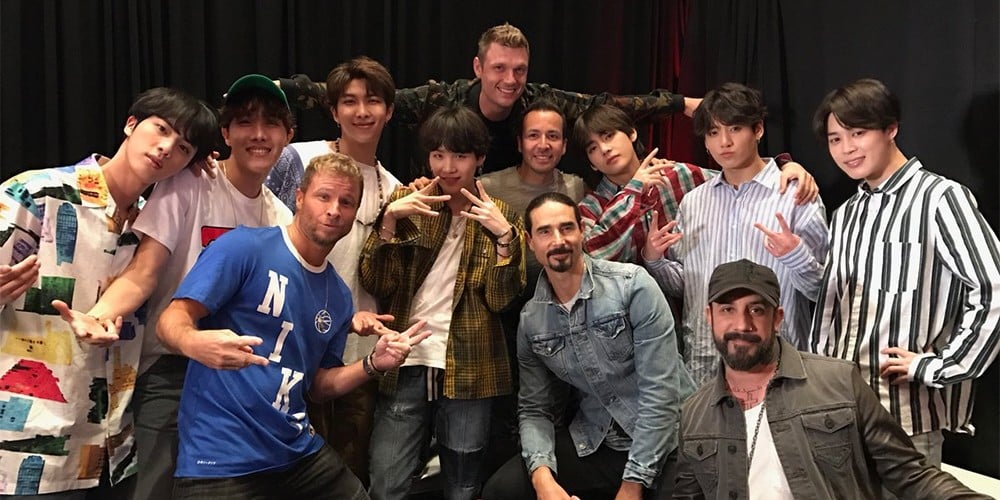 Backstreet Boys are a legendary boy group from the late 90's and 20 years later they were photographed with the boy group that is paving their own path towards legendary status. It's an iconic moment seeing these two together gathered backstage at the BBMA's. We would love to see these two groups collaborate in the future!
1. Barack Obama and SHINee
SHINee and politicians just get along well it seems!  Barack Obama openly referenced the group in his Asia Leadership Conference speech in 2017. His joke about 'In N Out' is pretty goofy, but we definitely respect a President that appreciates good K-Pop!