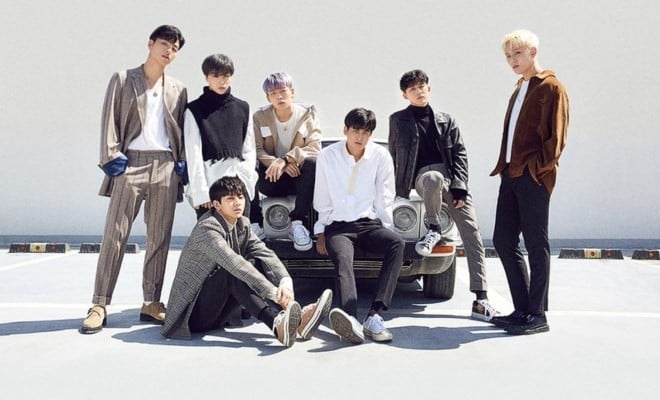 Mnet's 'M! Countdown' is back for its weekly show featuring performances by your favorite artists!
On today's episode, Kim So Hee made her solo debut with "Hurry Up", Kim Dong Han returned with "Good Night Kiss", Soya came back with "Artist", Weki Meki made a comeback with "Crush", April made their comeback with "Oh! My Mistake", and Hongki returned with "Cookies".

As for the winners, iKON and fromis_9 were the nominees, but it was iKON's "Goodbye Road" that took the trophy. Congratulations to iKON!
Other artists who performed include S#aFLA, Seo Ji An, Nakjoon (Bernard Park), Snuper, fromis_9, Eddy Kim, Cosmic Girls, LUCENTE, Theade, GWSN, Dream Catcher, and Soyu.

WINNERS:
===
SOLO DEBUT: Kim So Hee



==
COMEBACK: Kim Dong Han


==

COMEBACK: Soya


==

COMEBACK: Weki Meki


==

COMEBACK: April


==

COMEBACK: Hongki




===
S#aFLA


==

Seo Ji An


==

Nakjoon


==

Snuper


==

fromis_9


==

Eddy Kim


==

Cosmic Girls


==
LUCENTE


==
Theade


==
GWSN


==
Dream Catcher


==
Soyu


===