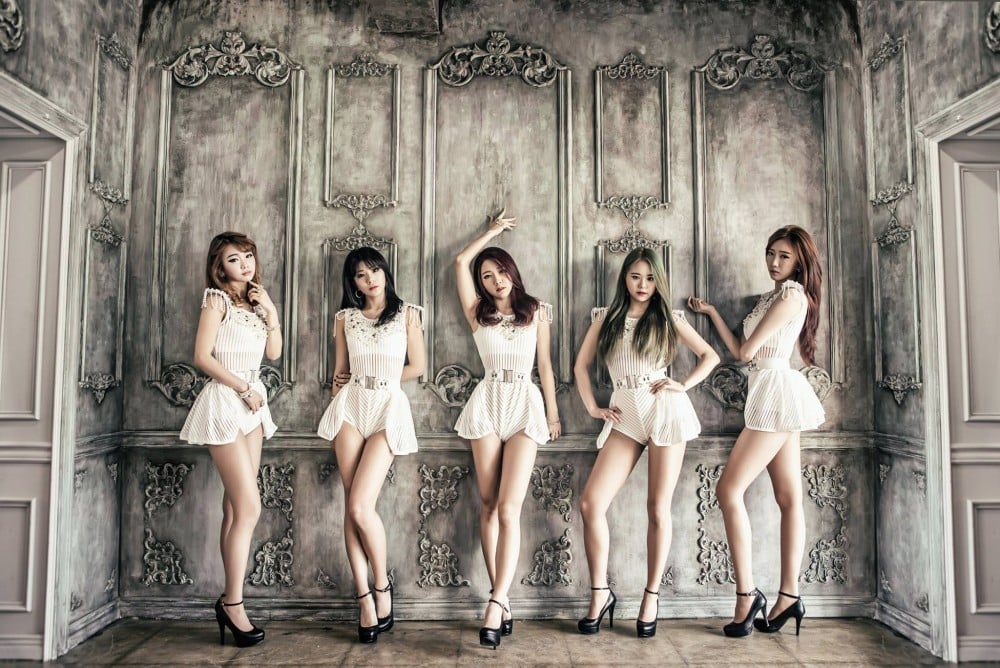 When thinking of Korean music, most people will probably immediately think of Kpop idols. Yet the Kpop industry is only a small part of the music South Korea has to offer and does not represent what kind of music the Korean public listens to (to be fair, neither does this list). So I picked out five of my favorite non-idol songs to hopefully shed some light on this great artists!
1. Most Badass Asian feat. BIGONE - Thursday Party
Most Badass Asian is self-composing hiphop trio who were originally part of the eight member dance team Most Badass Asian (who are still active). In 2017, the dance team and hiphop crew/group split up. EK, Bola and Neal became this trio, while Cova, Semi, Yellow GV and DV continued as the dance team.
Thursday Party is the tile of the the trio's self-titled debut EP. It features solo hiphop artist BIGONE, who is the only one on this list with idol experience. BIGONE used to be in Kpop boy group 24K under his birthname Daeil (which means big one in Korean) from 2012 until his hiatus in 2015. It was only officially announced he had left the group in 2017. He already made his debut under his current label VMC while being a part of this group.
Thursday Party was produced and arranged by Neal, and written by all four involved.
2. Bling - Now
Dance team Bling released their first and only song back in 2016 under PS Creative (now 2% Entertainment). Bling consisted of the five members Gaon, Rian, Mint, Sia and Seohyang. Sadly, this group doesn't seem to be together anymore. Two members seem to have left in 2017 and the other three's last activity mentioning Bling dates back from September 2017.
Now is a well-balanced mixture of sorrow, elegance, sexiness and simplicity while still being catchy.
3. Choi Jaeman feat. EZ Kim - Glow
Choi Jaeman, former guitarist and vocalist from singer-songwriter group Urban Zakapa, debuted as a solo artist (singer-songwriter) under Fluxus Music in 2017. He composed, arranged and produced Glow on his own.
The song is completely in Eglish and was written by MYK. also known as SALTNPAPER. MYK was the vocalist of hybrid hiphop crew Weekend Smesh in the beginning of his career and has worked with artists such as Epik High as a songwriter. His stage name SALTNPAPER is used for his own indie, pop, rock and folk inspired music, while he uses MYK for his hiphop releases. In this case, he used his hiphop name for a pop work.
EZ Kim debuted as a member of duo Ggot Jam Project in 2014. In 2017 she debuted as a solo artist, but officially started solo music work in 2016. In that year, she started releasing solo OSTs, instead of releasing OSTs as a part of Ggot Jam Project. Between 2016 and 2018, she has released 20 OSTs in total, causing Bugs to list her as an OST singer for genre instead of the regular balland, dance, pop, rock, etc.

4. John Park - U
Widely recognised for his music in Korea, John Park is the man you're most likely to know on this list. He competed on American Idol in 2010, placing twentieth, and competed on Superstar K2 later the same year, placing second.
U is a soulful UK pop song, highlighted by Park's low and deep voice.
5. Alice Vicious - Golden-Blood
Alice Vicious (Kim Songyi) made her debut as independent singer-songwriter Livii in 2014. She garnered some interest by voicing one of SHINee Teamin's intros for a Drip Drop live performance. She also got credited for a feature on Like Likes - Erase U, XxX. However, her voice was pitched so it is kinda hard to tell it's her.
Alice on her own work (taken from BeatCraze interview):
"I might make what people might like or might not like because I WANT TO MAKE SOMETHING TOTALLY NEW. I guess it is a challenge. […] My work doesn't have a specific genre. There are so many different genres that I like and I can work with. I DON'T WANT TO LIMIT MYSELF TO ONE GENRE. Sometimes, I do one type of work and style and sometimes they are very different. I HOPE PEOPLE SEE ME AS ALICE VICIOUS OF COMBINATION!"