Due to a faillure to reach an agreement regarding copyright infringement issues involving the group name "H.O.T", the 1st-generation idol group has decided to no longer utilize their abbreviated name for their upcoming reunion concert.
Instead, the concert, which was originally titled 'Foever H.O.T', has been renamed 'Forever HighFive of Teenagers'. The group has also chosen to omit their former logo from the concert poster, leaving only an outline of what resembles the former logo, as seen below: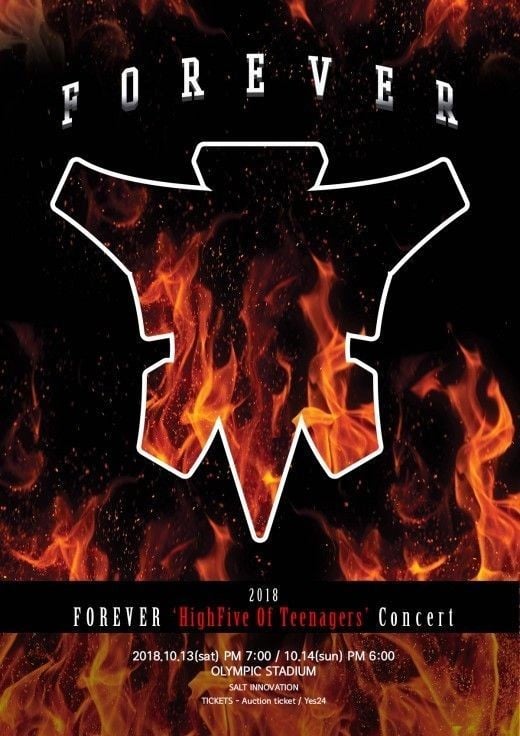 Previously, a former director 'A' of SM Entertainment  - who was in charge of casting and forming the group H.O.T - demanded royalties from the concert management company in charge of organizing H.O.T's concert for using the name and logo of H.O.T without permission.
Even in the case that H.O.T continue to proceed without using their group name for the remainder of their concert promotions, the matter may still be subject to a law suit if 'A' and the concert management company fail to reach a settlement. Meanwhile, all tickets for H.O.T's upcoming 2-day reunion concert went on sale this past September 7 at 8 PM KST, completely selling out. However, the concert management company has revealed that they will be taking actions into retrieving tickets purchased with fraudulent intentions, and those tickets will be available for sale at a later time.