Flocks of netizens came to
V
's defense.
On July 6, various media footage of
BTS
getting
bombarded by fans
at the Incheon International Airport stunned many netizens. As BTS were departing to Taiwan for '
SBS Super Concert in Taipei
', packs of fans had come running to see the seven boys. 
However, another controversy erupted shortly afterwards that accused V of recording fans with his personal phone. The generated GIF showed V aiming his phone at fans, which some found as "unacceptable", since the fans were ordinary people "whose faces should not have been recorded without consent." 
To this backfiring issue, other netizens came to V's defense that the idol was only "pretending" to record the fans, that his phone was on "selfie mode". According to these netizens, V had simply held up the phone to mimic the gestures of the invasive fans. Along with the GIF, another photo of V spread around, which the defenders presented as proof that such close-up photos were taken by intrusive fans at the airport.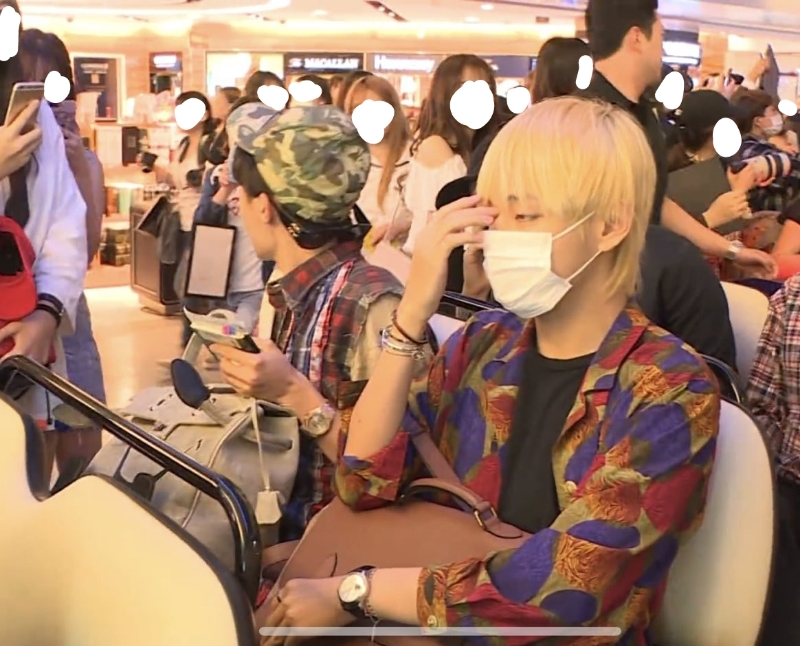 In the midst of this discussion, some onlookers compared the reactions from this incident with a similar happening that occurred with a non-Kpop Artist D. According to certain claims, Artist D also held up a camera to his/her fans and recorded them without consent, but the reactions of those fans had differed greatly. Their fans had found the celebrity's action simply "fun" or "cool", and even thanked the artist for wanting to record the fans. Therefore, netizens accused the hostile reactions from V's incident as "unfair", saying that fans had always been carrying out acts of "infringement on privacy" all along.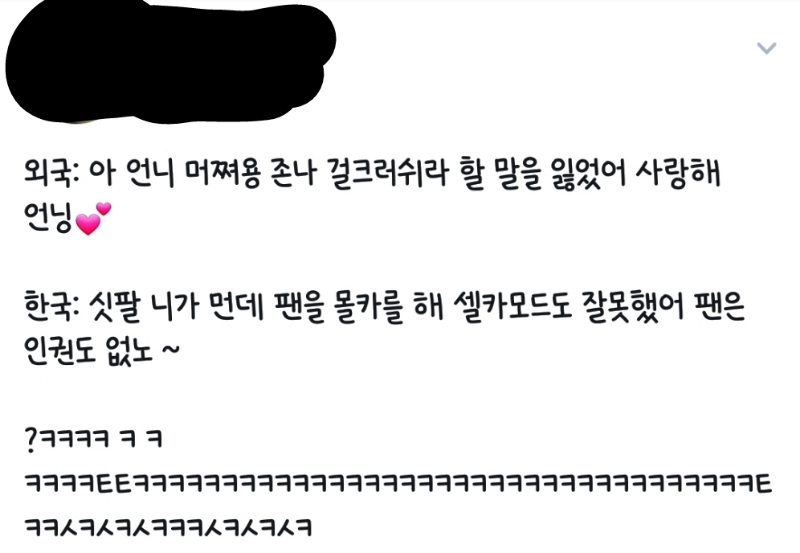 Other reactions include, "If the fans were to have stepped back a bit to take a photo in awe, then what kind of a celebrity would be that mad? It was because you all were like less than a meter away from him. Did V hit you guys or cuss or threaten you all? It's ridiculous how people are blaming him." "This is so frustrating. Can't you see the idols hunching their backs so that they don't have to get too close to the fans?"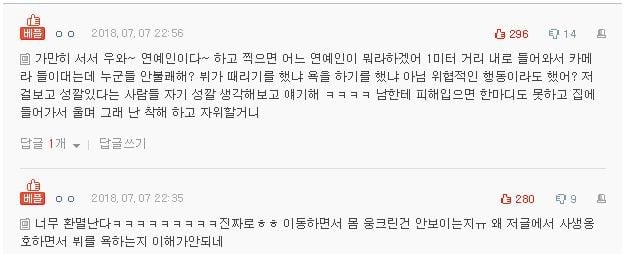 What do you think of this issue?